Mushroom Cream Sauce makes everything it touches amazing. Seriously. It is perfect with pasta, rice, chicken, and so many other dishes. But, I have to say that my absolute favorite thing to pour my mushroom cream sauce on is a big, thick, juicy steak. Oh baby!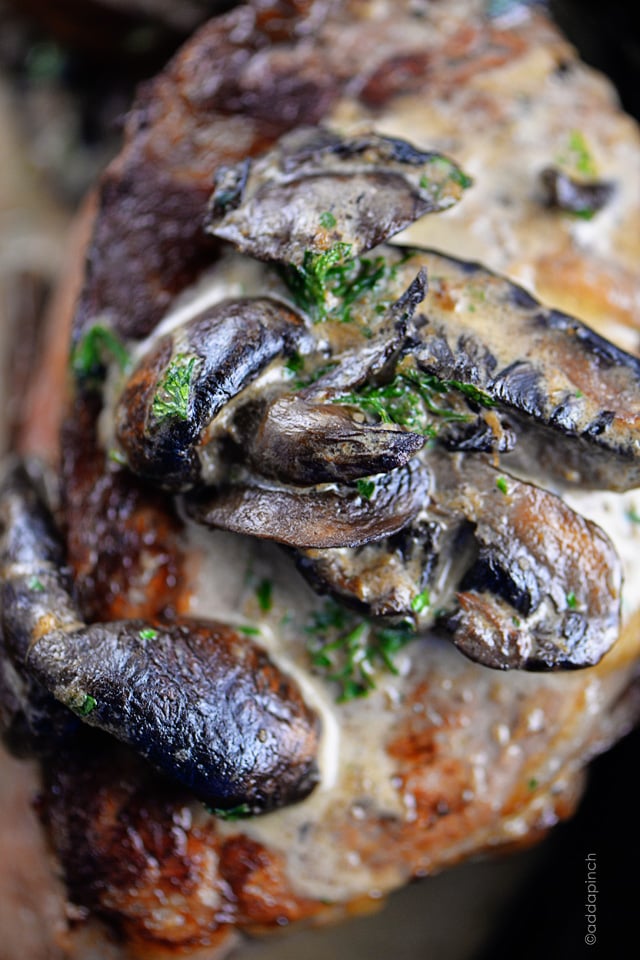 My mushroom cream sauce is a bit different from any that I've ever tasted. And boy do I love it!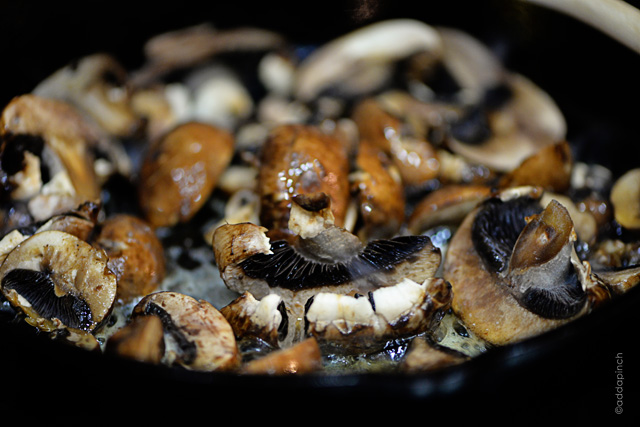 I start with big, meaty portobello mushrooms in a cast iron skillet with a little bit of butter and olive oil. Once I've cooked them down just a little bit, I start adding other ingredients to amp up the flavor.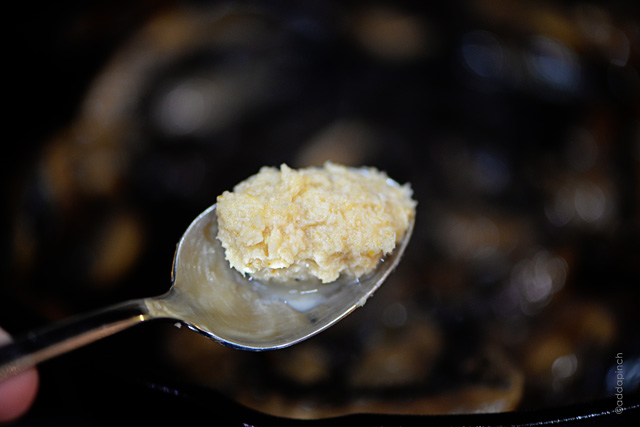 Yes, that's horseradish. I add just a little bit into the skillet with the mushrooms. The amount that I add doesn't leave a heavy horseradish flavor, but definitely enhances the mushrooms.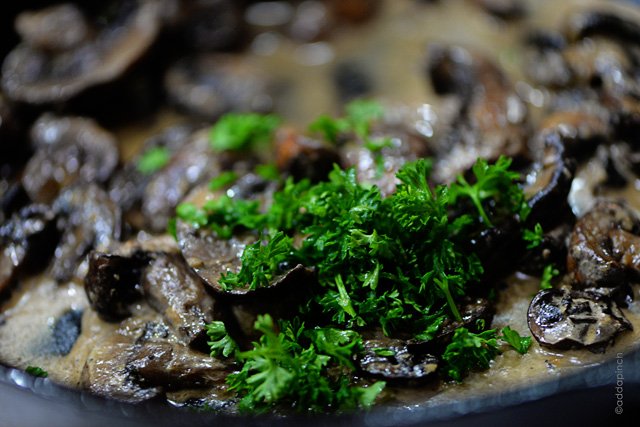 Once I've reduced the mushroom cream sauce and just about ready to remove it from the heat, I toss in a bit of fresh parsley. It just brightens the sauce in flavor as well as visually.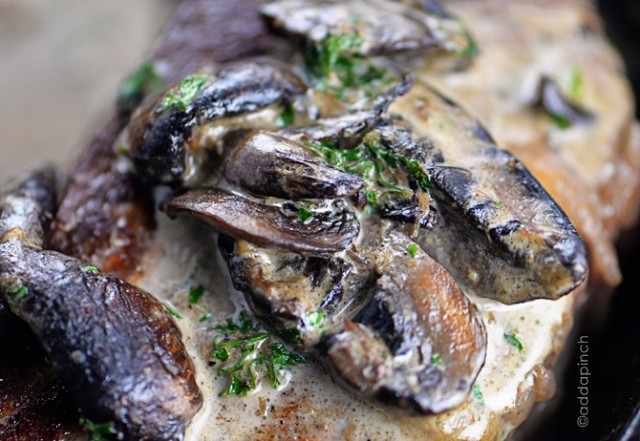 Here's my Mushroom Cream Sauce Recipe. I think you are going to love it!

Mushroom Cream Sauce Recipe
Mushroom Cream Sauce makes a delicious addition to so many dishes. Serve this mushroom cream sauce over pasta, chicken, beef and so much more.
Author:
Robyn Stone | Add a Pinch
Ingredients
1 tablespoon butter
1 tablespoon olive oil
6 ounces portobello mushrooms, sliced
½ teaspoon prepared horseradish
1 cup heavy cream
salt and pepper, to taste
2 tablespoons chopped fresh parsley
Instructions
Melt butter in a medium cast iron skillet over low heat. Add in olive oil and mushrooms. Saute mushrooms until slightly softened, about 5 minutes. Stir in horseradish and heavy cream, stirring constantly. Remove from heat and stir in salt and pepper and fresh parsley. Serve immediately.
Enjoy!
Robyn xo