Alaska Cruise: Tips for Planning Your Alaskan Cruise including cruise itinerary, excursions, and more!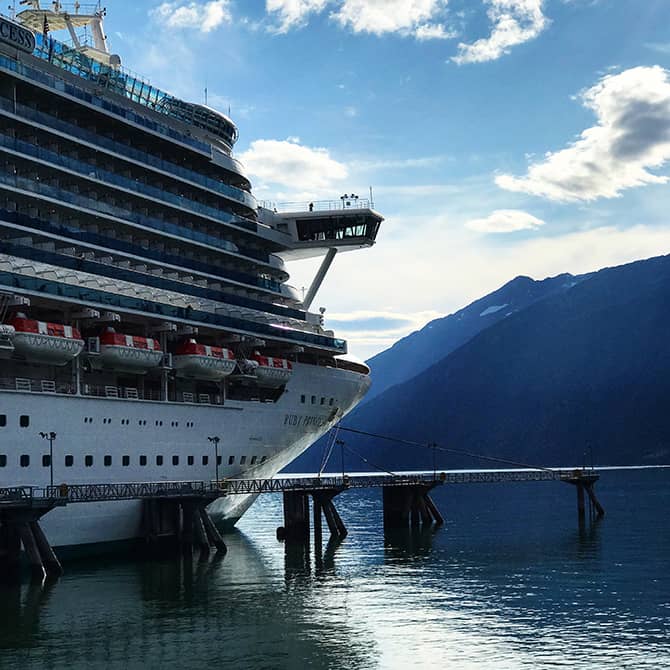 A cruise to Alaska is a definite bucket-list type of trip. This is one of those trips that you definitely want to plan out the details. There are a few things to consider when planning such a trip that I thought I would share from my Alaskan cruise with you.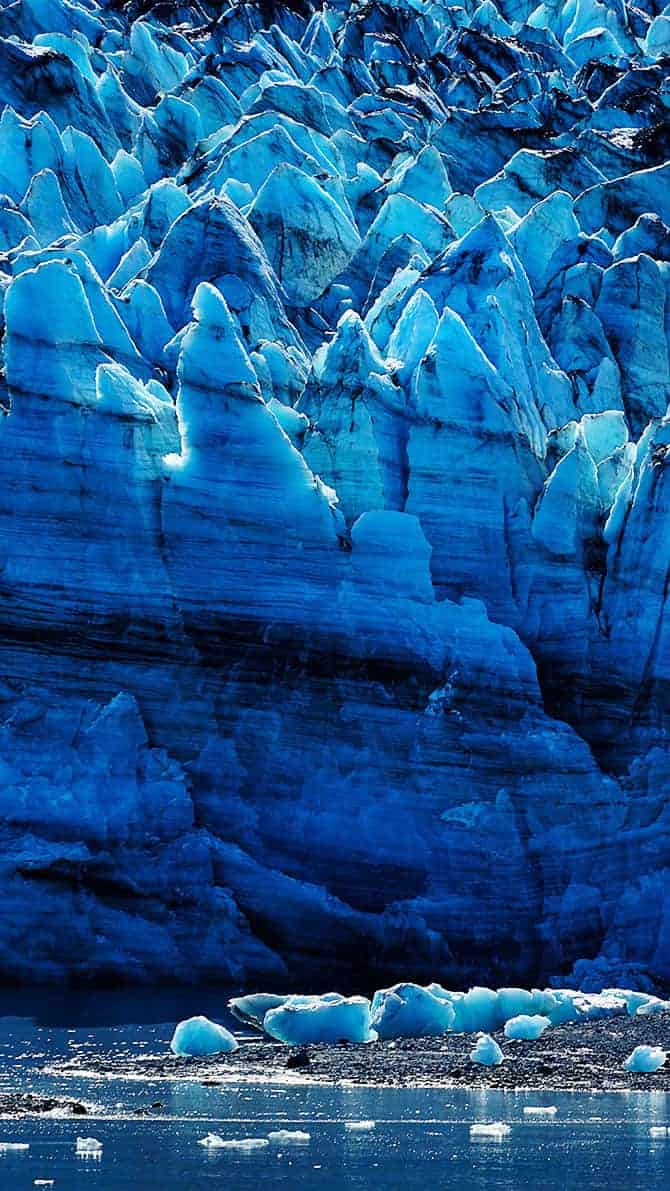 Here are some of the main decisions you'll need to make when planning an Alaska cruise:
1. Will this be a family trip, a couples getaway, a honeymoon, or even a girls' trip?
I recommend an Alaska cruise for all the above and any other scenario I can imagine!
Family Trip
I believe this cruise would make a wonderful and memorable family vacation for any age group(s). We have even talked about how much we'd like our entire family to make this trip together and that rather than giving each other Christmas gifts, we may begin giving family trips like this as much as possible.
There were larger family groups enjoying family reunions and we learned of a large family that makes this same cruise every couple of years.
Couples Getaway or Honeymoon
Not only were there plenty of couples on our trip, there were a few on the honeymoon, and even one couple (and their wedding party!) that were married during the cruise! With the breathtaking scenery, it is definitely a very romantic place!
Girls' Trip
Okay, this may seem like the last place you could imagine for a girls' trip, but my mother, sister, and I made this trip together, and we absolutely loved it. My parents had always talked of going on an Alaskan cruise "someday" and my sister and I were thrilled to be able to go with our Mama to experience it with her. There were other mother/ daughter (and even father/ daughter) groups on our trip!
We had the trip of a lifetime, enjoying spa visits for manicures, facials and massages, dining in some stellar restaurants, daily trips to the cafe for our coffees, shopping trips and tons of laughing.
2. Where can I go?
Our cruise was a round-trip, seven day Inside Passage cruise that left from and returned to Seattle.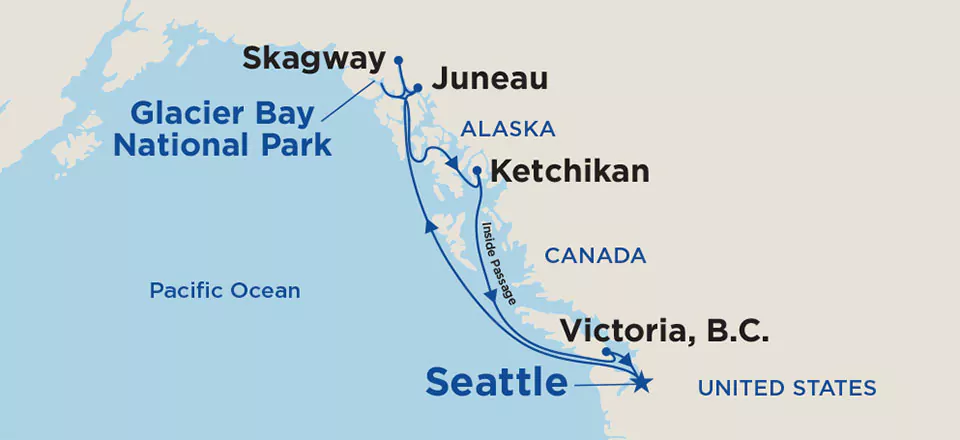 Our cruise included stops in the ports of Juneau, Skagway, Ketchikan, and Victoria, British Columbia with a magical day spent a day cruising Glacier Bay National Park, as shown above.
Various cruise lines include so many other cruise options with varying ports of call and departing from other ports such as San Francisco, Los Angeles, and British Columbia.
Round-trip cruises generally are 7-day cruises with longer cruise times based on your port of departure. You can also select a one-way Inside Passage – Gulf of Alaska cruise.
There are also options for cruises that include both land and sea. These include brief lodging on land in the wilderness of Alaska. With this particular trip you'd stay in cabins part of the trip in Denali National Park amongst the beauty and wildlife that is Alaska. Talk about a future dream trip!
3. When do you want to go?
Alaska cruise season is five months long from late May to September. I understand from talking with cruise staff that each month of the cruise season presents something a little different to cruisers.
May
May is the beginning of the cruising season in Alaska! This is a great time to cruise if you are looking for lower prices and cooler temperatures, with highs around 55º F.
While the weather is cooler, you'll also expect fewer bugs than during the warmer months. You can expect to see large waterfalls, spring flowers, and wildlife.
You'll find fewer families with school-age children cruising in May since more children are still in school. This means that ports of call aren't as busy.
June, July, and August
Also known as the peak season, the months of June, July, and August bring warmer weather, with highs around 65º F. You can expect longer days during the months of June and July, with the longest days surrounding the summer solstice.
Fish and wildlife are more active during these warmer months as well with the peak bear season in June and early July. Along with more wildlife, you'll also experience more bugs such as mosquitos during these months.
Since most schools are out during these summer months, you'll find more families traveling with school-aged children meaning busier cruises and ports of call.
September
September is considered the end of the season with cooler, rainier weather and highs around 55º F. Again, this is a great time of year to cruise if you are looking for cooler weather, lower prices, and smaller crowds.
The cruising season generally ends the third week of September, with many of the stores within the ports of call closing at this time as well. This is when we went on our cruise and you could find many sales on items in ports since it was the end of the season.
During September, you can expect to have fewer bugs since the temperatures are cooler, but still see a lot of wildlife even though you are nearing the beginning of the season for the whales to migrate to Hawaii for the winter.
We were so excited that we were able to see the Northern Lights during our trip! That was one of the most breath-taking things I've ever seen and was so happy I got to experience it for two nights during our cruise. If  you want to try to see the Northern Lights, they can be seen on some clear nights beginning in September, which is the end of cruise season. 
4. What excursions should I reserve?
There are so many fun excursions on an Alaskan cruise!
Let me say this up front. You'll want to research the available excursions and reserve them as early as possible! They book up fast!
You'll find that the excursions come in a wide variety from laid-back and easy going (one guess as to which one we opted for our trip) to active and adventurous. You'll find that each of the excursions includes a very detailed description and rating as to activity requirements during the excursion. They make it so easy for you to find excursions the whole family will enjoy to those that are more rugged and adventurous.
We opted for excursions where we were able to see Alaska in a more relaxed manner. From whale watching excursions to taking a train into the Yukon, we didn't miss a thing!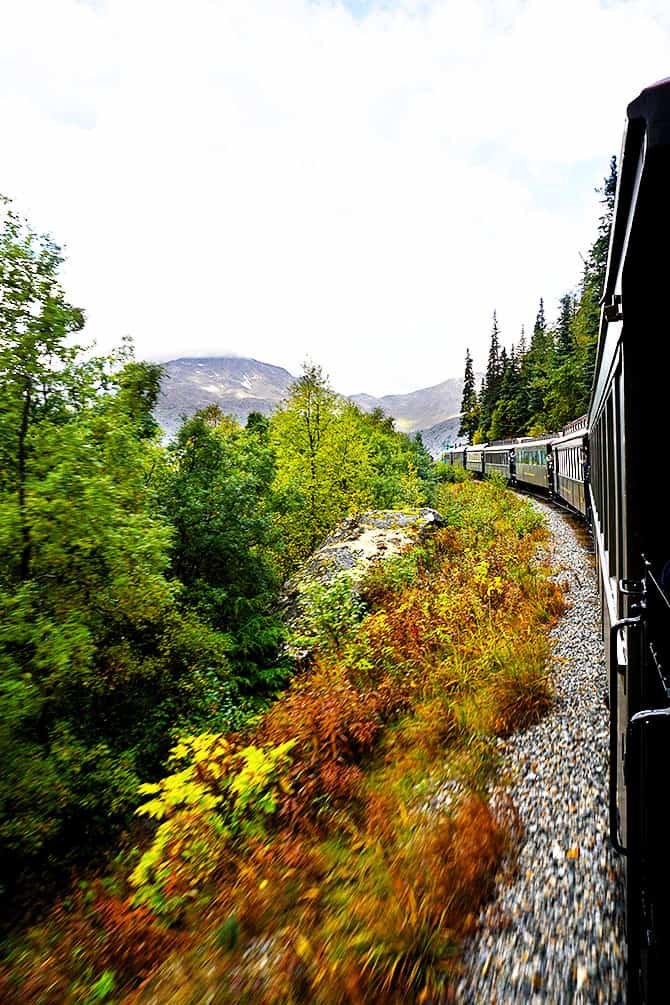 And while our excursions were more relaxing, many on our ship took a high adventure approach. Their excursions included kayaking, hiking, mountain climbing, helicopter and seaplane tours, and much more!
So no matter how adventurous you want to be during your cruise, you'll find something just right for you and your family. Just be sure to reserve those excursions as early as possible so that you get the ones you want!
5. Is a balcony really worth it?
While you can choose either an inside room or a balcony, for an Alaskan cruise, I highly recommend a balcony! There is so much to see every morning, afternoon and evening from a balcony room!
You can always spend time walking around the ship to view the scenery, but there is nothing like waking up and going to sleep with the awesome grandeur of Alaska outside your door. Like my sister said, every morning we woke, it's like we were in a different world. It looked so different some mornings. One night, we went to sleep after viewing green mountains and the next morning there were glaciers and snowy mountain peaks. It seemed like every time we stepped out onto our balcony there was a whole new world to see!
Besides that, on our cruise, one of our days included a visit to Glacier Bay National Park. We were able to stay in our cabin in our comfy and warm clothes, order in a delicious breakfast, and sip on our coffee as we viewed the glaciers. That day in itself made the balcony totally worth it!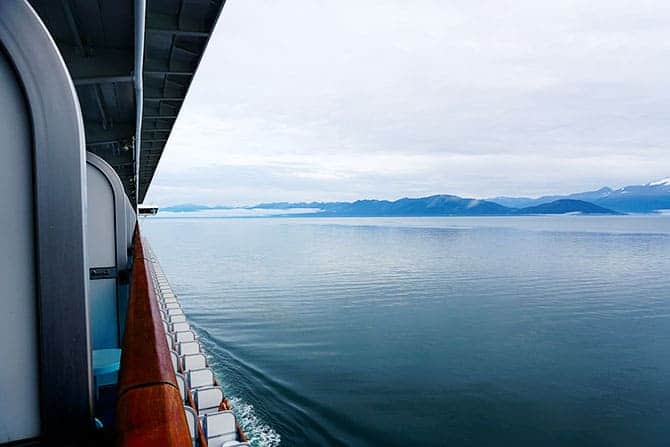 Alaska is absolutely breathtaking and truly one of the most beautiful places I've ever seen. Photographs do not do it justice.
Here are more Alaska Cruise Posts you may enjoy.
Alaska Cruise: Travel Essentials