This makes our family's eighth year for coming down for the week for the Daytona 500. We always look forward to the week, planning the trip for weeks in advance!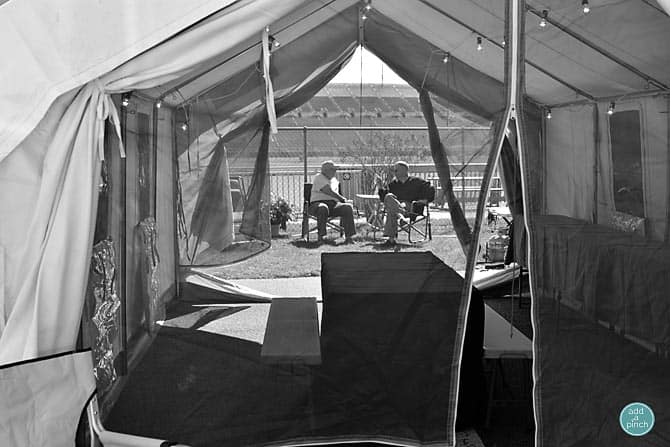 My husband's parents, his sister Cindy and her husband Roy, and our family each bring our RVs and and camp alongside each other. While it is nice to pack up the RV and head toward a sunnier escape for doing school, my husband working remotely, and even taking a few excursions throughout the week, it is also nice to spend the week with family.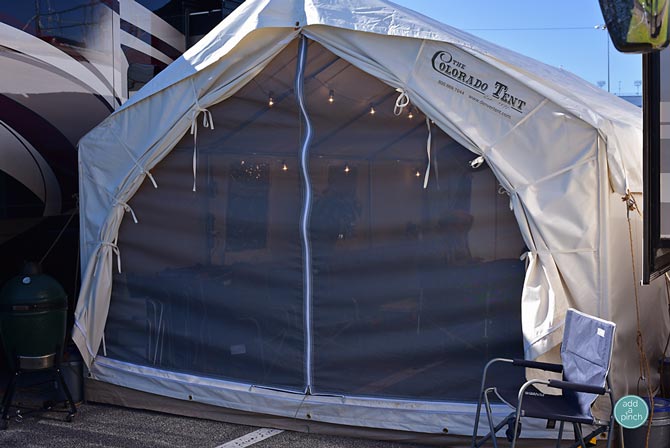 A few years back, other friends and family joined us on the weekend to watch the big race. And after a week of gorgeous weather, sunny skies, and days playing at the beach, wouldn't you know that the entire race day was a wash out.
It rained.
It poured.
And it rained and poured some more.
We all waited it out in the RVs (all 70-11 of us!) by watching movies, playing games, and generally going stir crazy.
That was the year that my husband ordered what I loving refer to as, "The Hut".
It is a sanity saver.
He and Roy measured the space between our two RVs so that The Hut would fit perfectly between two of them. Bart worked with the nicest folks at Denver Colorado Tent for the sizing of the tent and all of the specifics of exactly what we needed.
I can't say enough about how much I love it.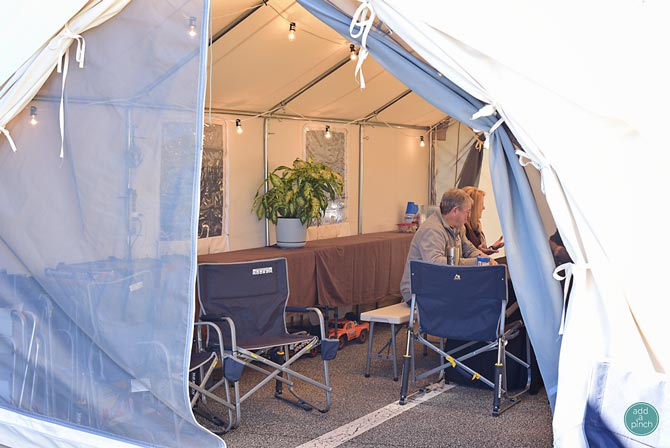 It is where we spend the bulk of our time. It is where you'll find us working, doing school, watching movies, reading the paper, eating our meals, and clearing off the table so that we can play card games and Farkle until the wee hours of the morning.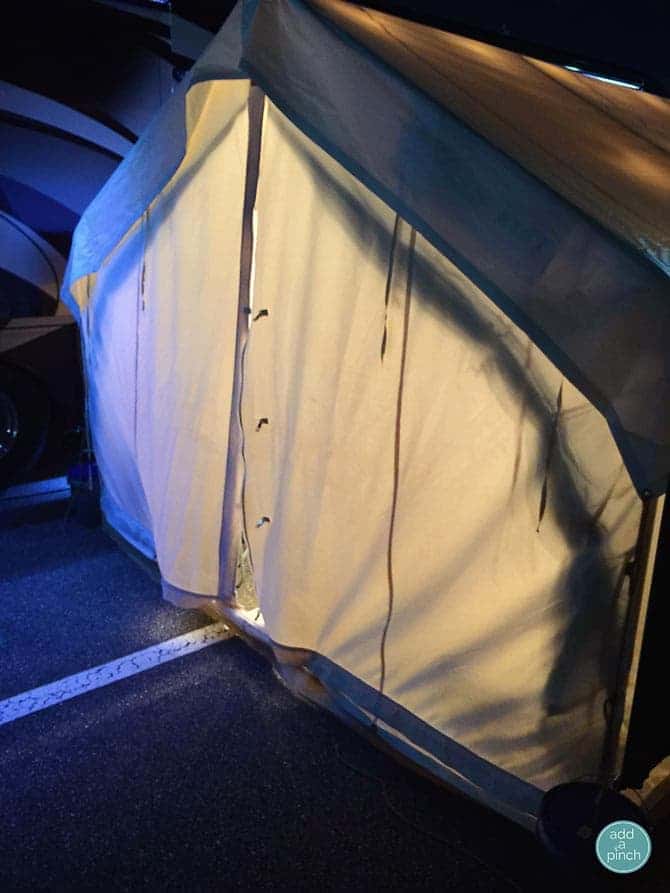 And if it rains on race day, it's where you'll find all 70-11 of us.
I'll be the one still smiling.
Note: Outside of race week, my husband and son use The Hut for camping trips. It has slept 10 teenage boys over a weekend and survived! Ha!