Homemade Dog Treats are so much easier to make than I would have ever thought a few years ago.

For a while now, whenever the notion strikes me, I like to bake a couple of batches of dog treats for our dogs as a special little goodie.
Let me just tell you, my dogs love these homemade dog treats so much more than any store-bought treat I've ever given them!
I'm very particular about what my pets eat, too. I only feed them the dog food that was recommended by our veterinarian and a few extra little things occasionally that he told me was okay to feed them.
So, when I found a recipe from Cesar Milan, even though I trusted him as a great resource, I still checked the ingredients against those that I'd been told by my veterinarian were safe for my dogs before I made it.
I modified the recipe for simplicity of ingredients as well as for things that I knew I'd have on hand in my pantry and refrigerator.
Homemade Dog Treats How To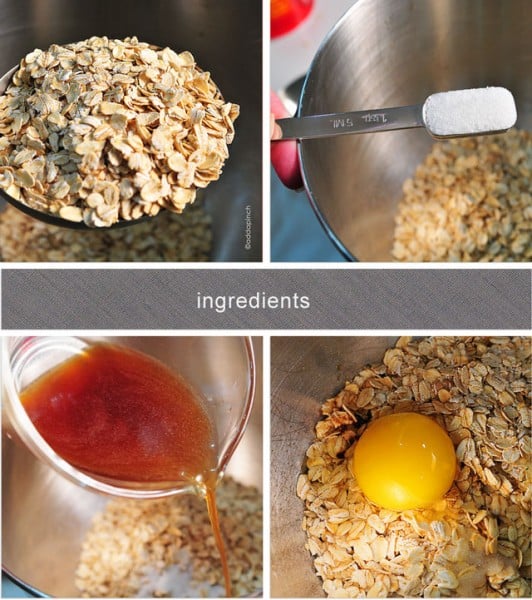 Four ingredients are all you need for these homemade dog treats.
Simple, right?
Oats, salt, beef bouillon or beef broth, and an egg. If you use salted beef broth, then you could cut the ingredients list even more and remove the additional salt.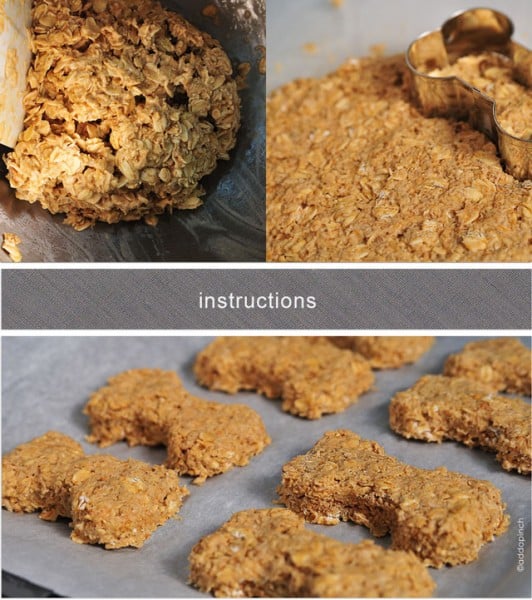 And the instructions for making them are just as easy, making these dog treats simple enough to make on a regular basis or for giving to friends over the holidays for their pets or for celebrating.
You can use whatever cookie or biscuit cutter you have to make these, but I use this set of bone shaped cutters. The mini cutter yields about 30 dog treats and the large yields about 8. It's great to make a variety of sizes and shapes.
Here's the recipe for my homemade dog treats. Be sure to let me know how your pooch loves them!
Homemade Dog Treats Recipe
Homemade Dog Treats are cheaper and easier to make than you might think! Using a few simple, healthy ingredients, these homemade dog treats will become your pet's favorite!
Ingredients
2

cups

+1/2 half cup rolled oats

1/2

teaspoon

kosher salt

1

egg

1/2

cup

unsalted

low-fat beef broth or chicken broth
Instructions
Preheat oven to 325 degrees.

Add 2 cups oats, salt, beef broth, and egg to a large mixing bowl. Combine well. Add remaining 1/2 cup of rolled oat and combine.

Pour onto wax paper and knead dough for about 3 minutes. Let stand for about 3 minutes to begin to become firmer. Press to 1/2-inch thickness.

Cut with cutter and place onto a parchment paper lined baking sheet.

Bake for 20 minutes. Remove from oven and allow to cool completely.

Store in an airtight container for use or store in a ziptop bag in the freezer for later thawing and use.
Notes
Adapted lightly from Cesar Milan
Nutrition
Crazier things have happened, right?