Have you ever had a dog birthday party?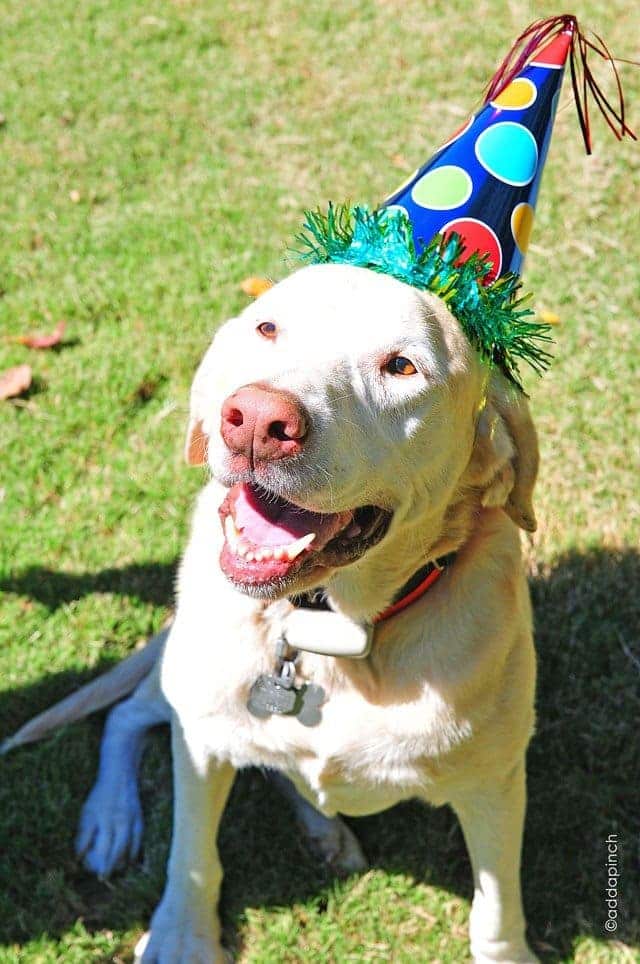 Yesterday was this sweet girl's birthday. Lady is my nephew's (the same nephew in the much-loved wedding portrait) Labrador that we're dog sitting for a couple of weeks. It just so happened that she is hanging out with us here at the farm on her birthday and you know we couldn't let that go un-celebrated!
As soon as Little Buddy heard that Lady would be having her birthday while she was with us, he started asking me if we could plan a party for her. I learned he'd even studied Cesar Milan's site about dog birthday parties.
Mind you that the party wasn't anything elaborate in any way shape or form – although he did buy a few party hats with his own money for the occasion and he helped me make two kinds of homemade dog treats. But when your son plans a birthday party for a dog and buys party hats with his own money, you go with it.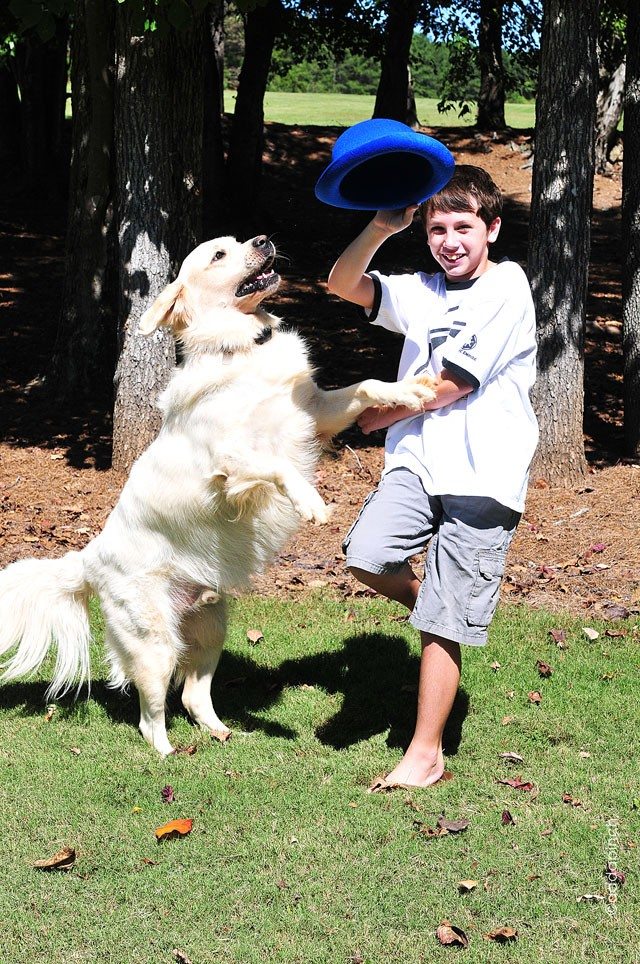 Lady was much more, well lady-like in wearing her party hat than Ranger.
I knew what he was thinking when I snapped this picture.
He wanted to swipe that hat just like he did my pillow. I definitely didn't want to have to visit the vet because he decided to eat a hat, so we didn't push him wearing his.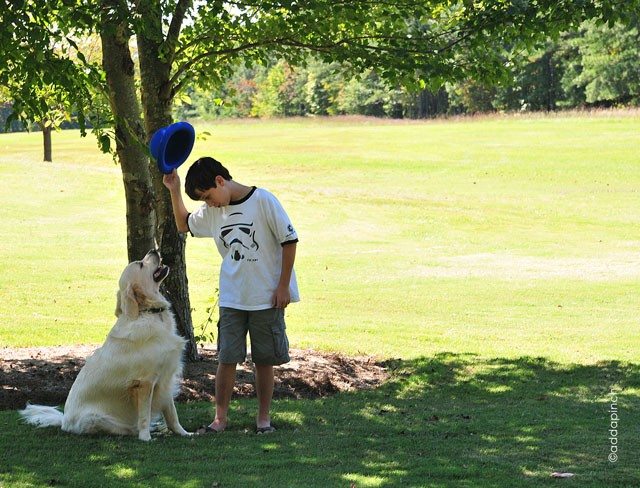 It became a game.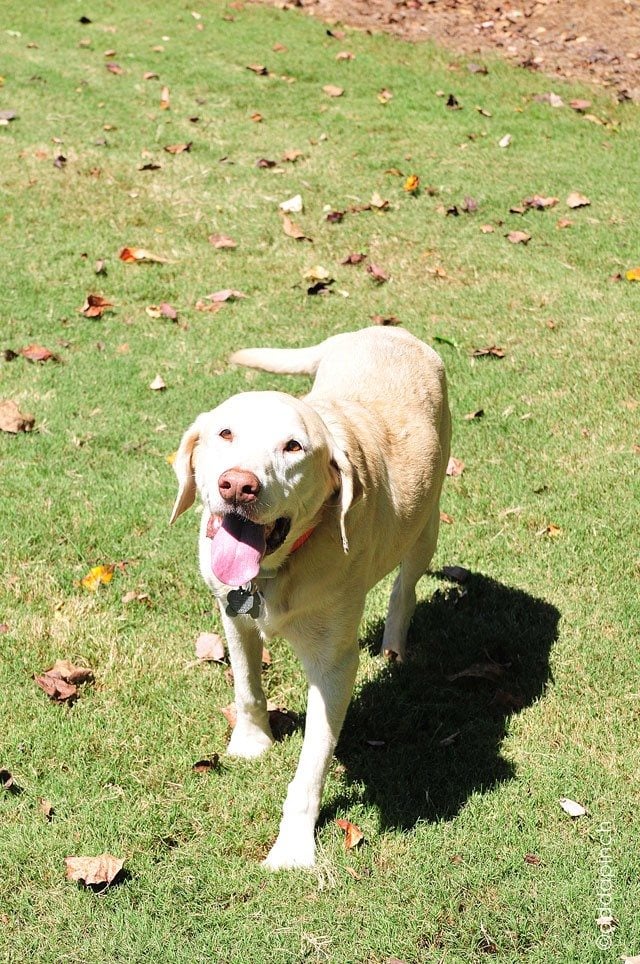 But Lady was just there for the party. Well, and the treats.
No rowdiness on her big day.
I guess the difference between two and nine is a pretty big deal, even for dogs.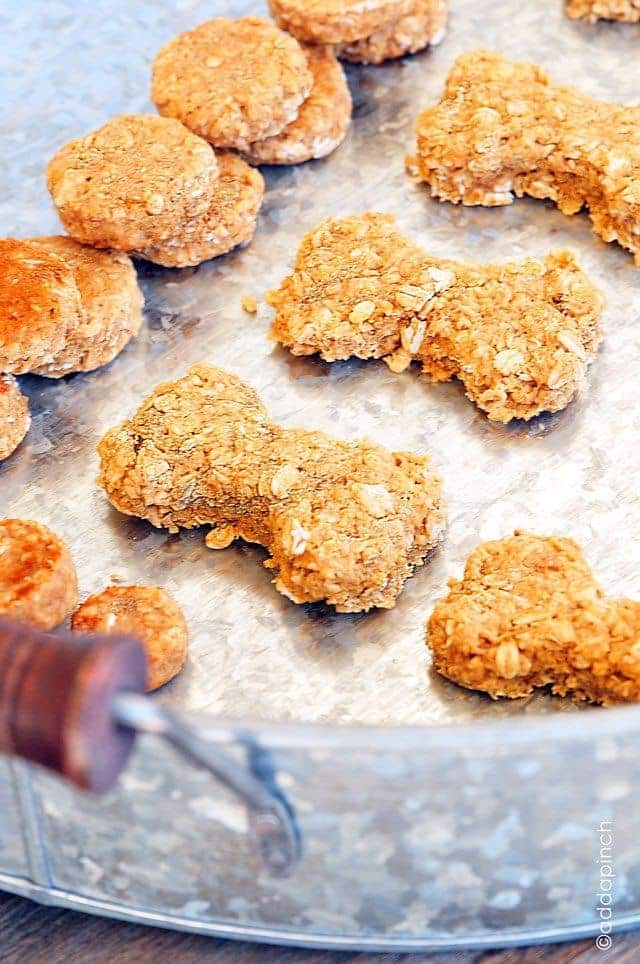 She's smart enough to hang out with the treats.
Plan a simple dog birthday party for your pet:
1. Snack and snack again.
We made homemade dog treats, but whatever treats they love are perfect.
2. Play a ton.
Just like with kids birthday parties, we had toys and played a couple of things with the dogs. After a game of frisbee and retrieving balls, they were worn out.
3. Keep it short.
When they were obviously worn out from all of the playing, we lavished them with praise and fresh bowls of cool water.
Do you do anything special on your pet's birthday? I'd love to hear about it.