Learn how to make your own seedling pots to jump start your gardening! An easy and economical way to start seeds for your garden!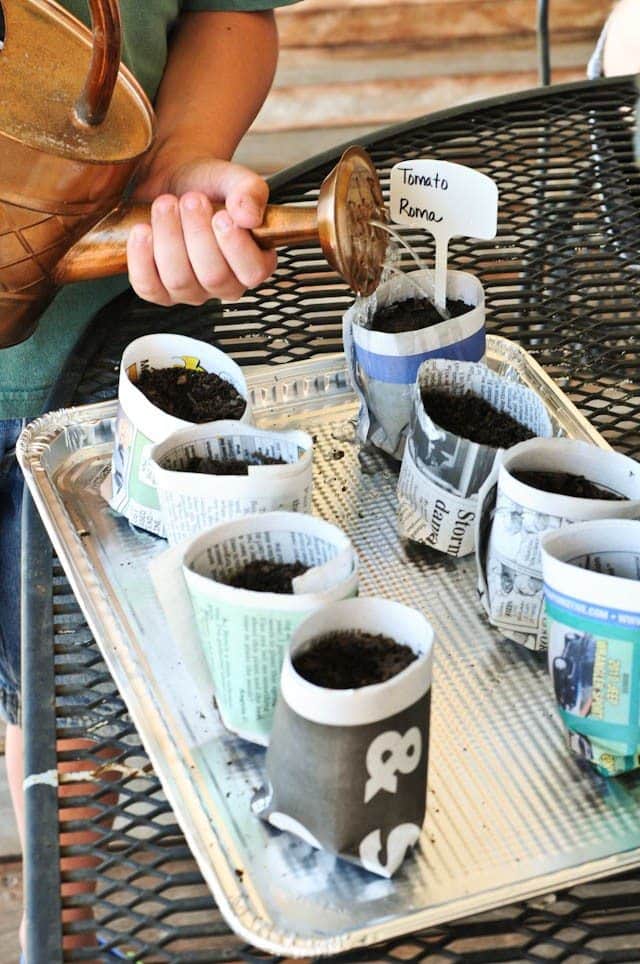 Making your own seedling pots is a great afternoon activity for the entire family and a wonderful way to get children excited about gardening. With a stack of newspapers, a can or water bottle, and a few minutes, you'll be ready to add your potting soil and seeds before you know it.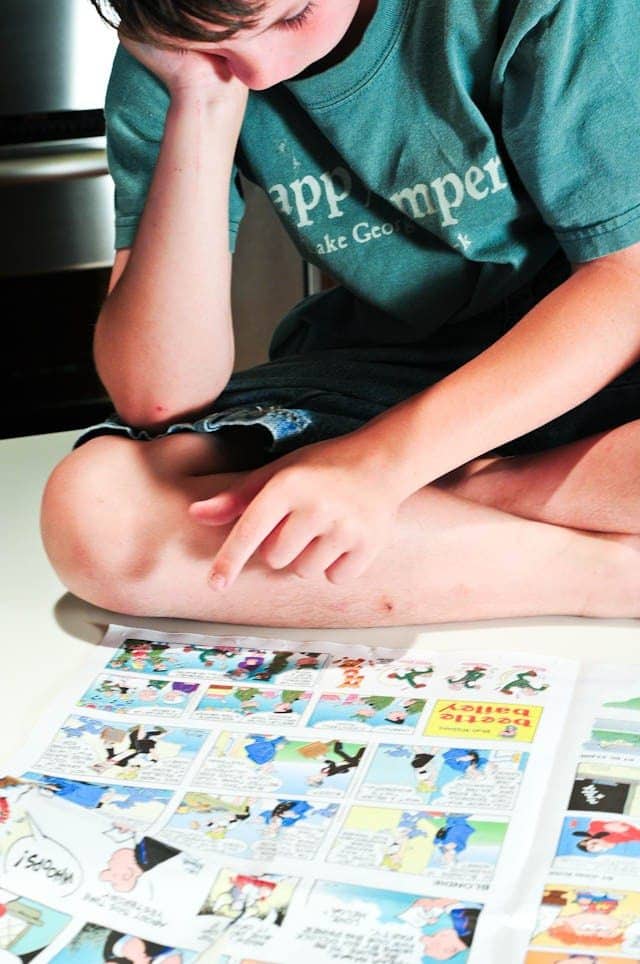 Start with a stack of newspapers. Little Buddy chose to start with the comics, of course. He had to spend a few minutes reading them again before we started making our pots.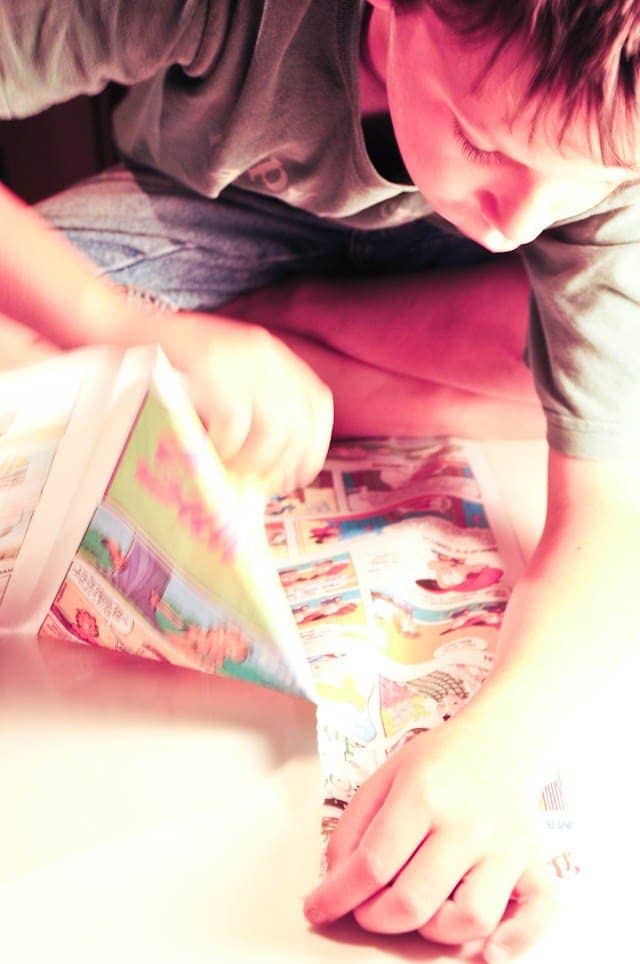 Tear the paper into long strips.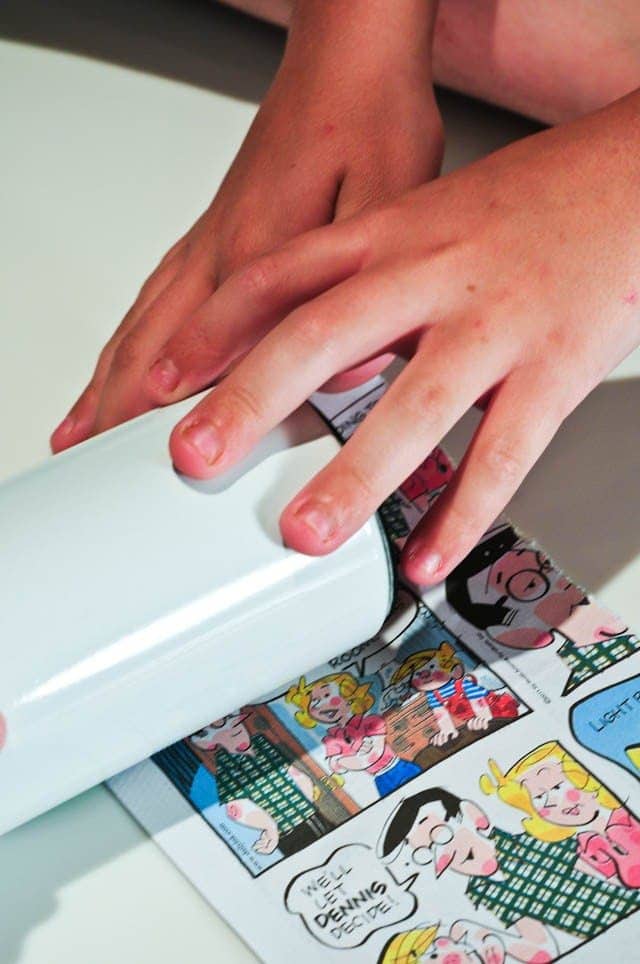 Place your bottle about ¾ of the width of the paper strip.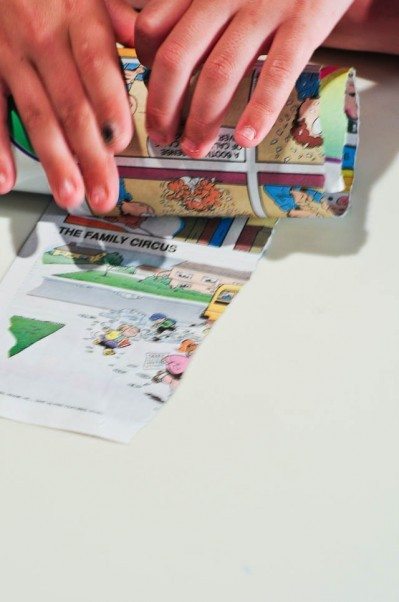 And roll.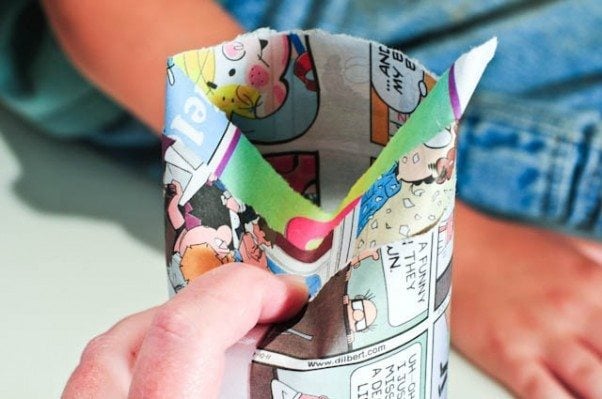 Begin folding the end of the paper onto the bottom of the bottle.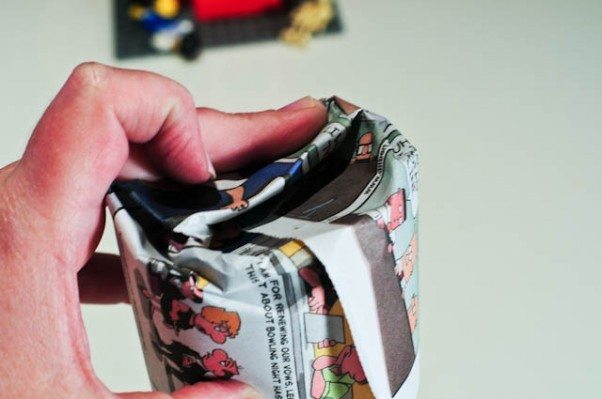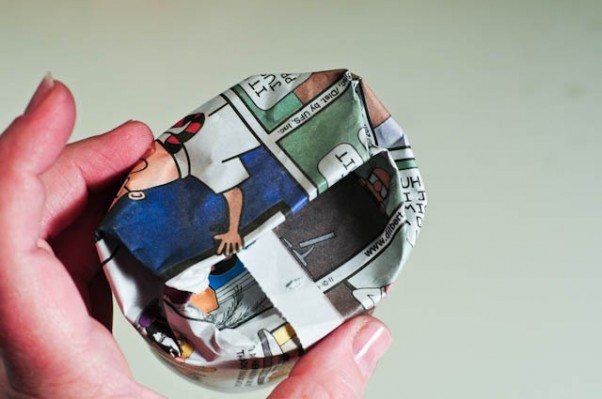 Tuck the final pointed corner underneath the other folds for a tight finish.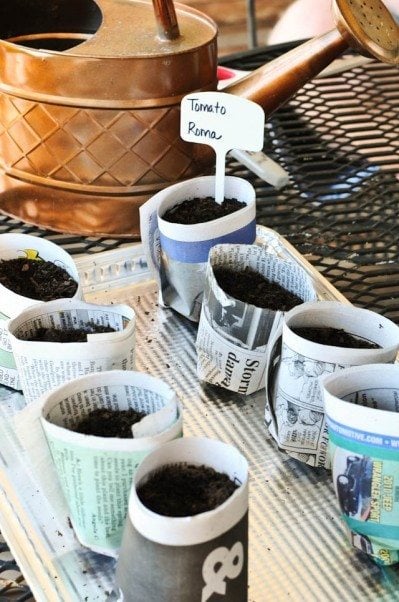 Fill with your favorite potting soil, plant your seeds according to package directions, and be ready to enjoy your seedlings knowing you've not invested a ton of money in seedling pots!
For more great ideas on starting and caring for seedlings, be sure to check out these great posts.
And for pure gardening inspiration, you can't miss these.
Do you have a gardening tip to share?
Originally shared 2011.