Happy St. Patrick's Day! I hope you are gearing up for a full day of fun and are bedecked in at least a bit of green to keep the pinches at bay!
This old Irish Blessing has always been one of my favorites. Used throughout generations as an invocation at special occasions, it is the perfect way to wish only the best for the twist and turns that life has to offer. It's just perfect.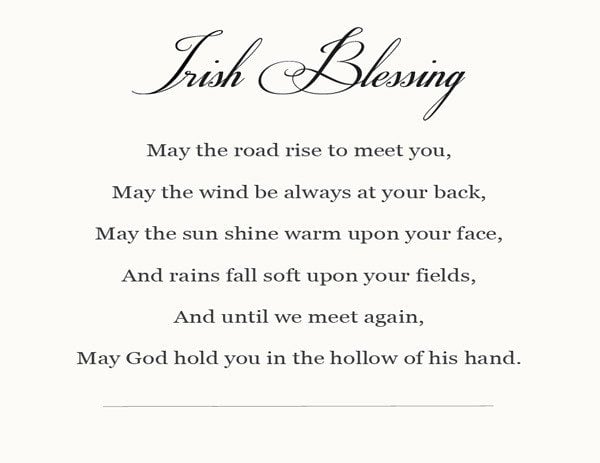 I remember it being given as a toast at one of our parties before we married and it immediately made me think of my great-grandmother who was of Irish decent. Even though her family had been in the United States for generations, their Irish heritage still ran deep through her family. It never fails to still remind me of her and her eternally optimistic attitude.
If you'd like, I've included a free printable of this Irish Blessing that you can print and use. Just click on the link underneath the image above to download. I hope you enjoy it!
Robyn xo