Christmas gift tags just dress up a Christmas gift and make it even more special! These free printable Christmas gift tags are designed for quick and easy printing to make your holiday gift giving even easier!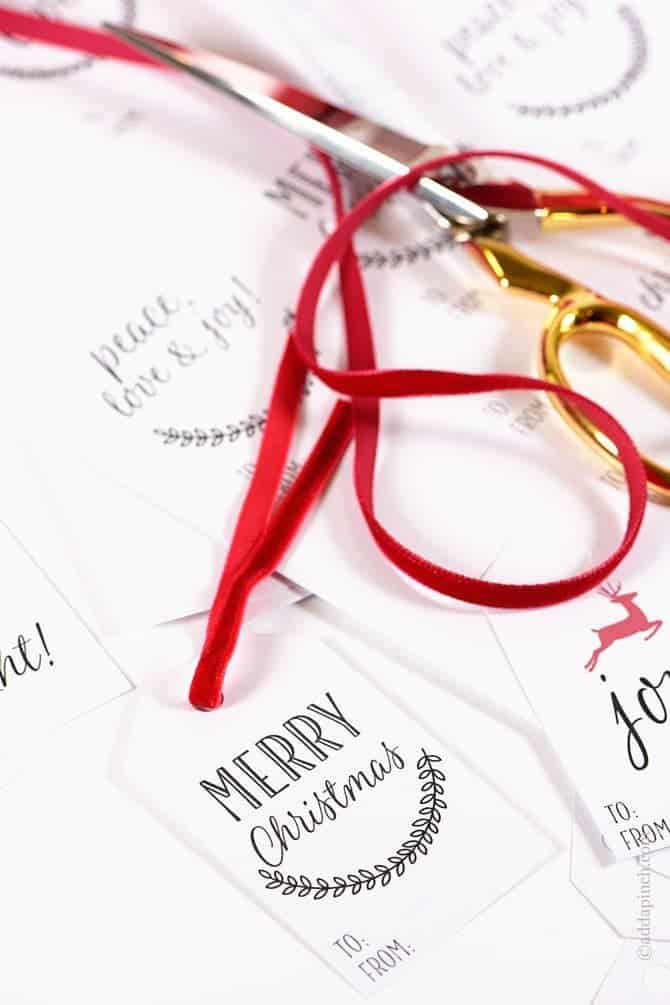 I love adding gift tags to gifts I give throughout the year, but especially at Christmas! Over the years, I've found gorgeous ones at stationery and general stores but decided that I'd make my own last year. I loved them even more than any that I'd purchased at even the fanciest of stores and decided I'd tweak them just a bit and share them with y'all this year, too! 
I made a few designs, all focused on keeping it simple.
They are designed to be printed on white paper and I recommend cardstock so that they have a good, sturdy weight. You'll only need a couple of items besides your printer – paper, a hole punch, ribbon or string and scissors!
That's it!
Oh… and a pen to write the to and from. You can't forget that part!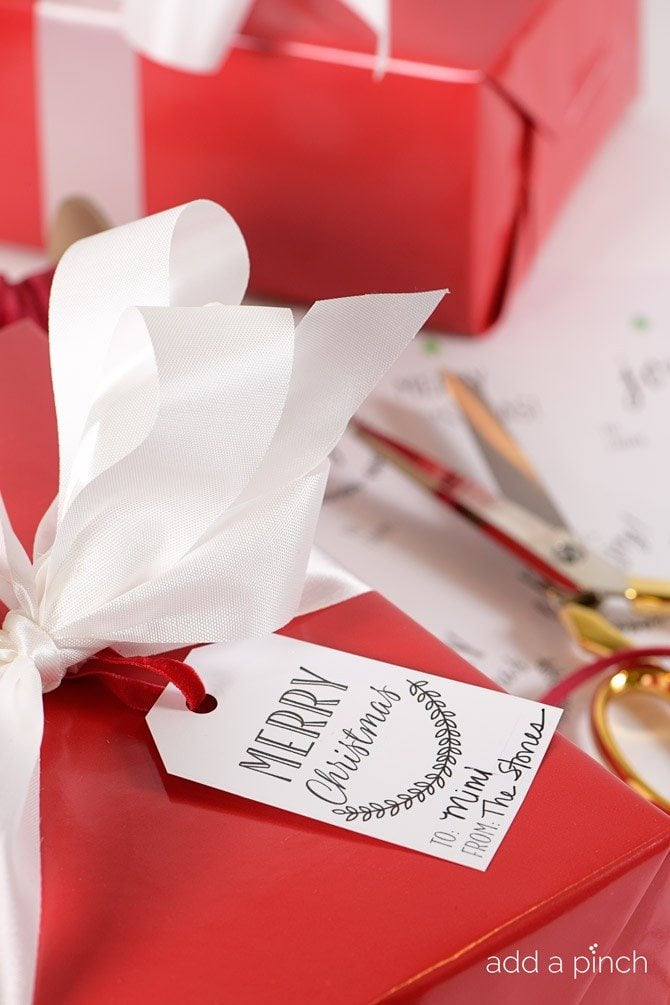 If you'd like to use these, I'd be honored for you to download them.
Just click the download printable banner below and you'll download a PDF file that contains all of the designs. You can then print whichever pages of the Christmas gift tags that you'd like to use and as many copies as you'd like. The colors are basic in these – black, red and green, but depending on the paper you use the colors may vary slightly.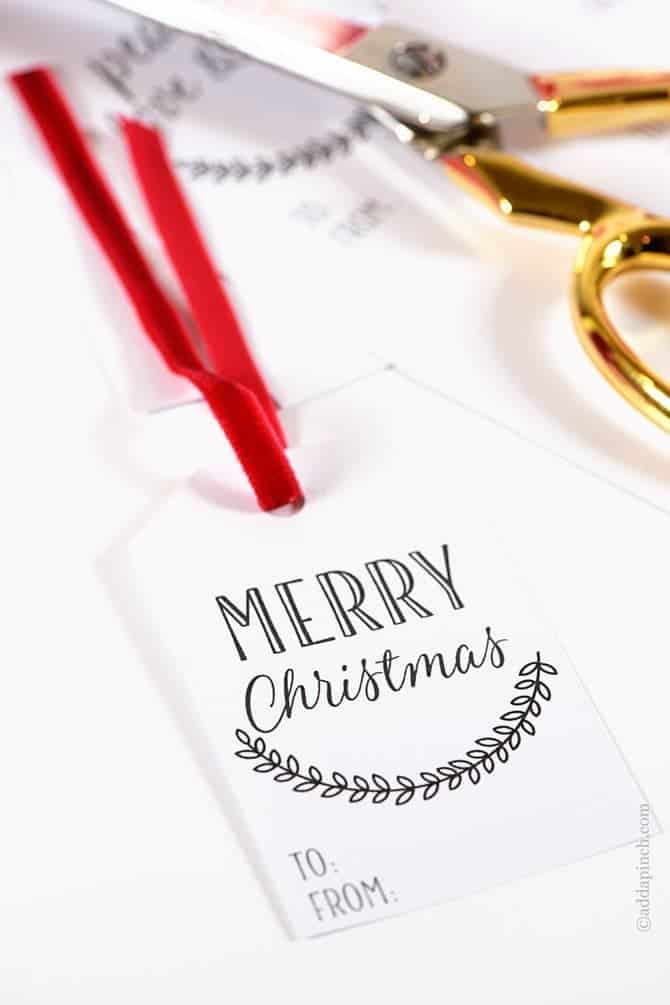 I hope you enjoy them as much as I do!
Merry Christmas,
Robyn xo