Sharing our Weekly Meal Plan with make-ahead tips, freezer instructions, and ways make supper even easier!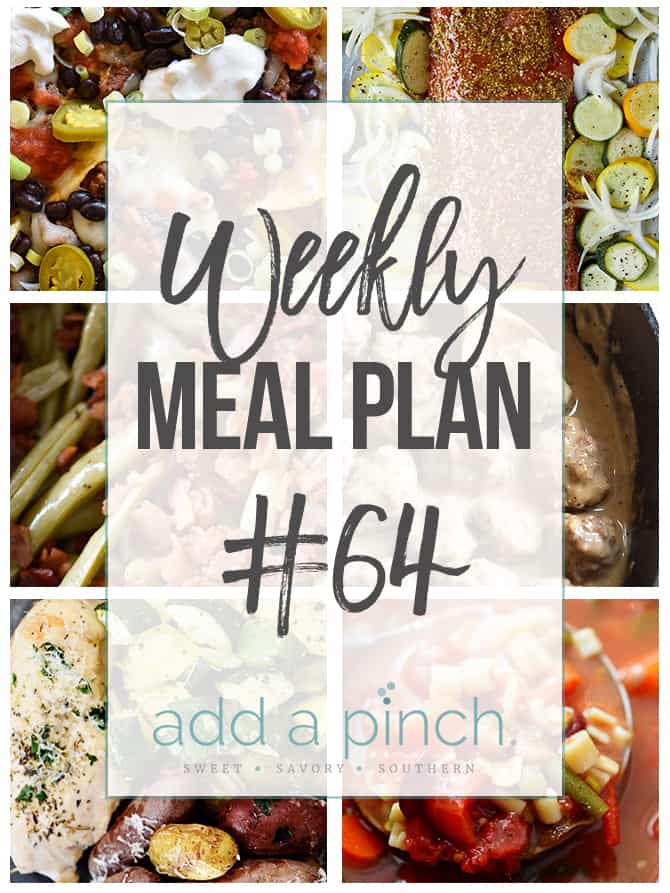 Saturday: Sheet Pan Nachos (30 Minutes)
Sunday: Brown Sugar Salmon and Vegetables (from the Add a Pinch Cookbook) (30 Minutes)
Monday: Slow Cooker Minestrone Soup (Slow Cooker)
Tuesday: Leftovers or Eat Out
Meal Plan Tips: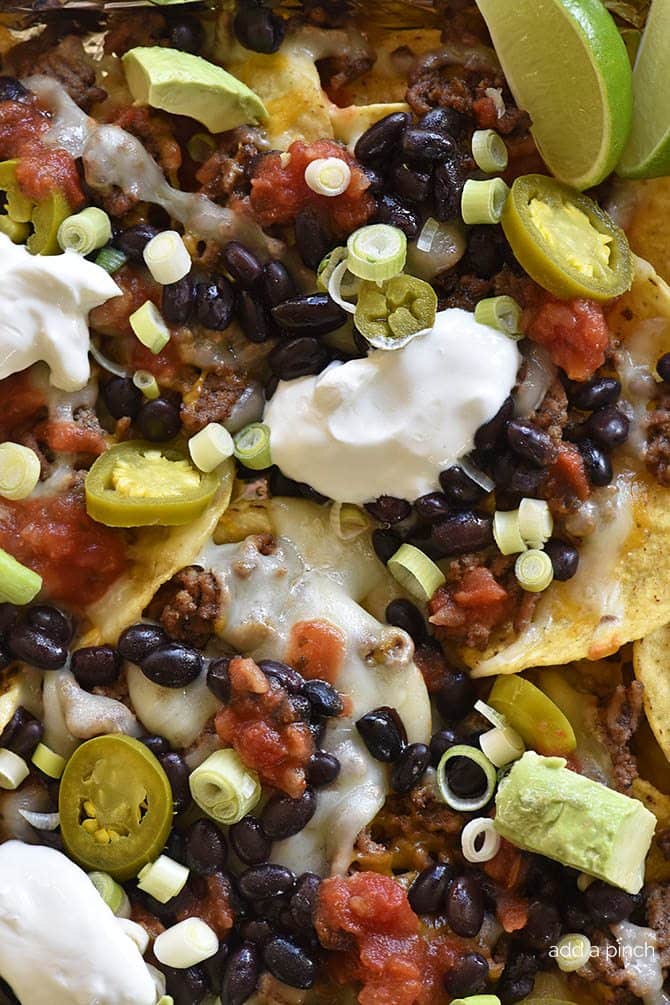 Saturday:
Sheet Pan Nachos: Ready in less than 30 minutes, they are always a quick and easy go-to meal at my house – especially when Sam has friends over. To make them even quicker, you can go ahead and cook your meat and slice your toppings (onions, peppers, etc) and store in the refrigerator. Then, just assemble your chips on the sheet pan, top with meat, toppings and other ingredients. Then pop it into the oven. So easy!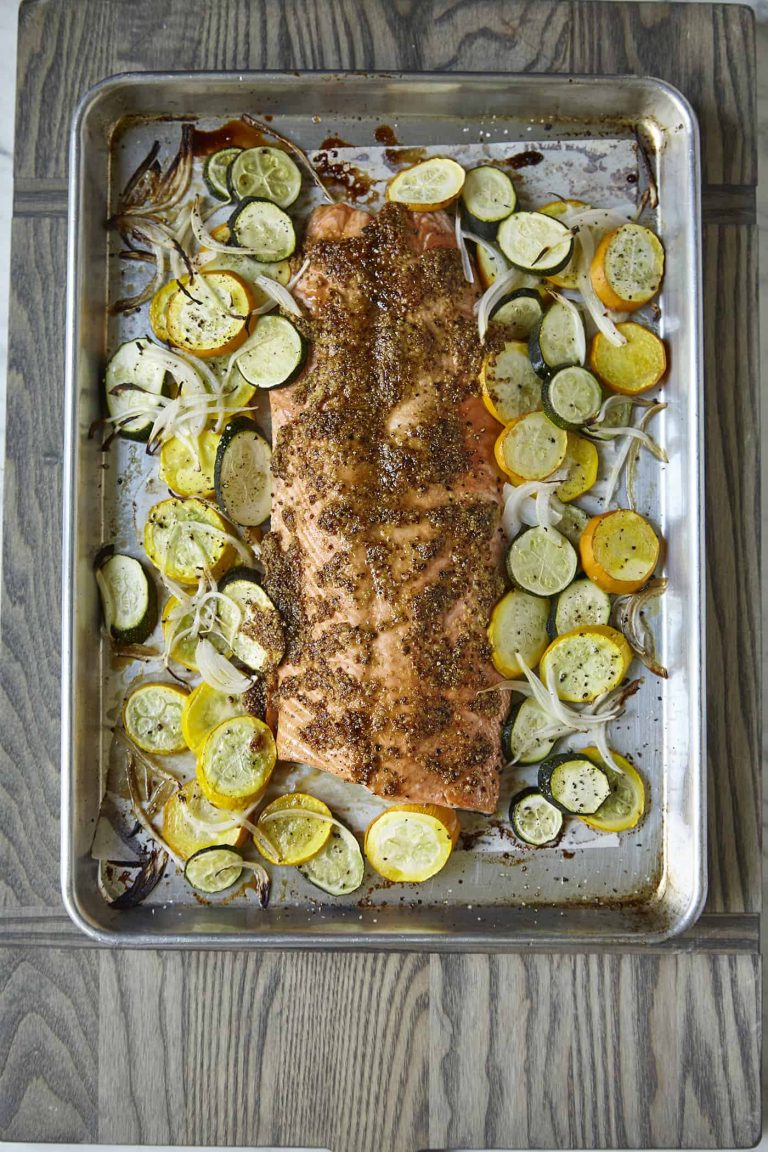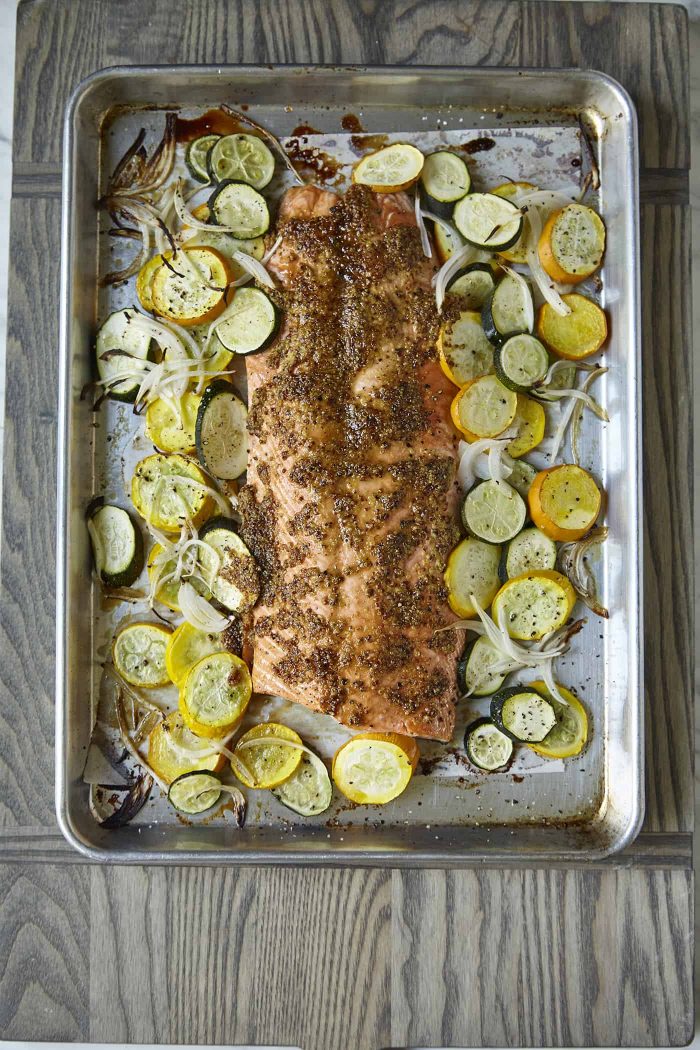 Sunday:
Brown Sugar Salmon and Veggies: Another easy and delicious recipe from the cookbook that my family enjoys! Everything cooks in one pan for easy cooking and cleaning!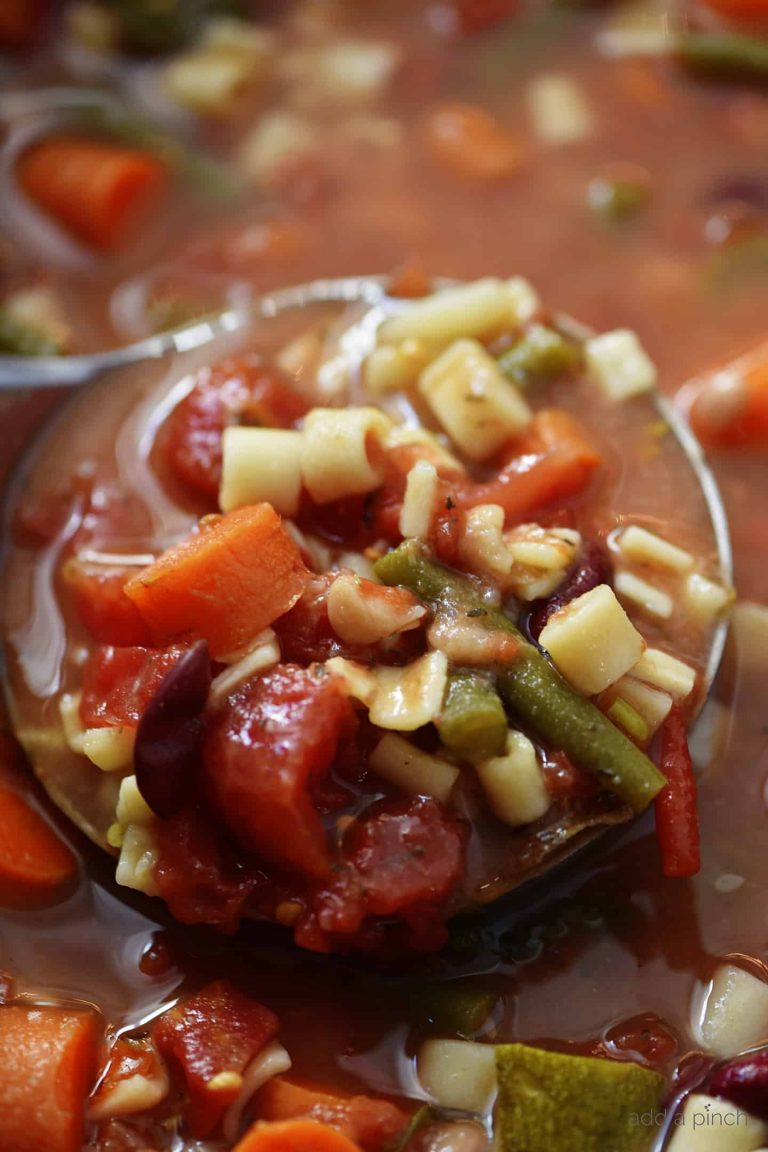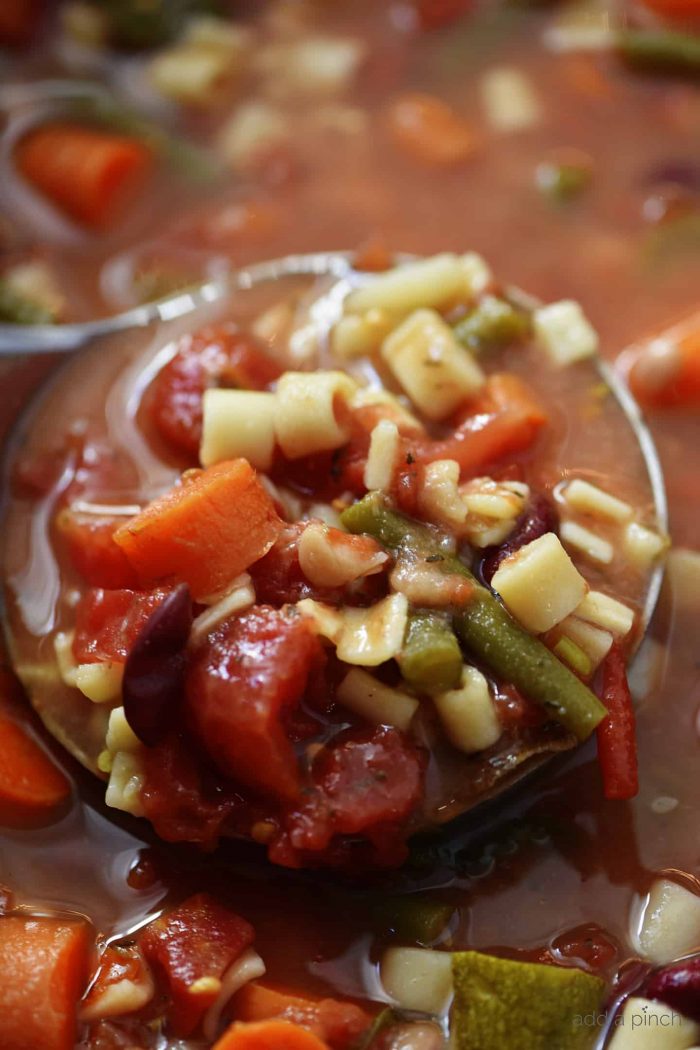 Monday: 
Minestrone Soup: This fabulous slow cooker soup is one that I love to prep all of my veggies ahead and have everything in my slow cooker insert and store it in the refrigerator overnight. Then, the next morning, I just have to pop the insert into the slow cooker, set the timer and go! Then, later before serving, I stir in the final ingredients to finish it off and serve.
Tuesday:
We will enjoy leftovers tonight or eat out.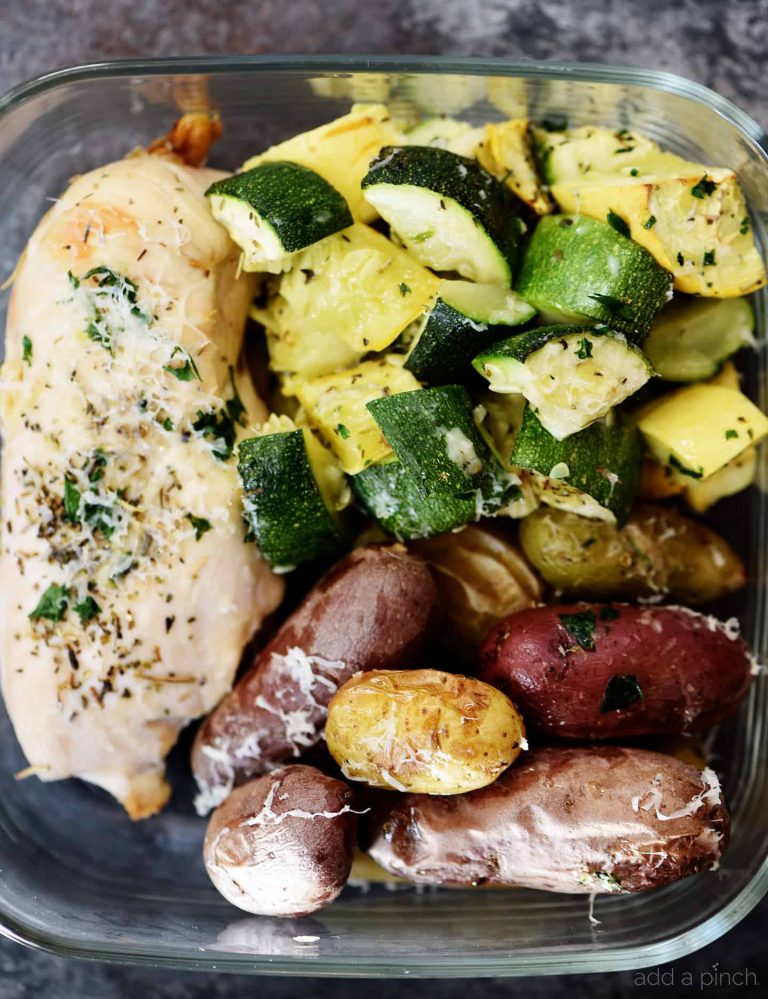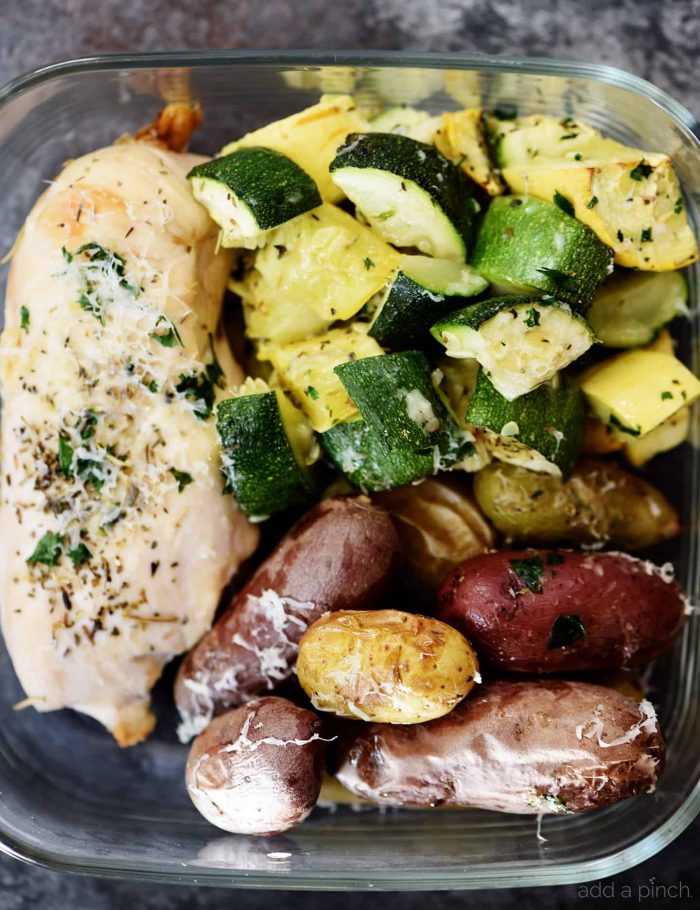 Wednesday:
Sheet Pan Parmesan Chicken and Vegetables: Ready in 30 minutes, there really isn't much prep necessary for this one. It's delicious and so perfect for a busy weeknight!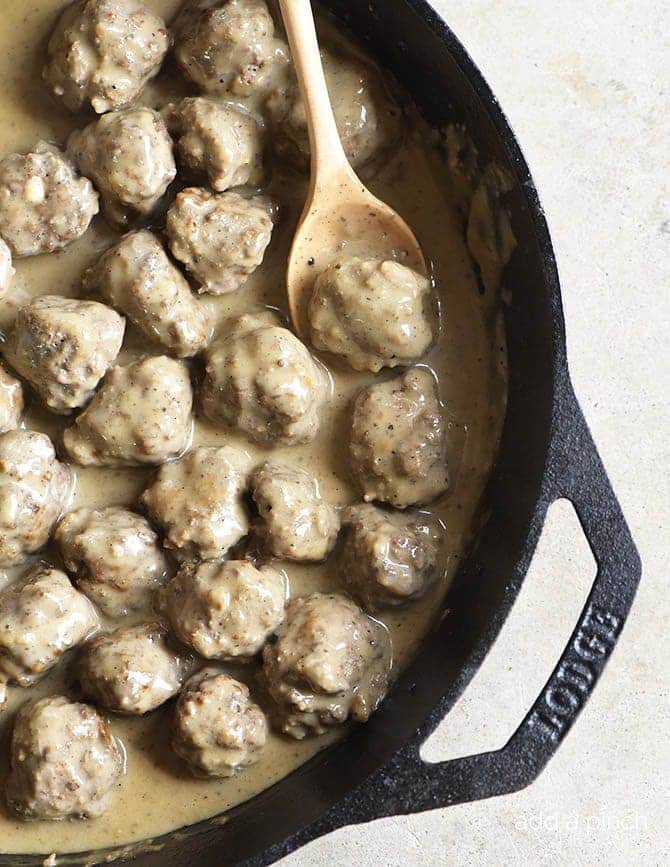 Thursday:
Swedish Meatballs: My Mama has made this dish for so many years – even as an appetizer! So delicious! You can go ahead and form your meatballs and set in the fridge for a bit if you want to make them earlier in the day.
Slow Cooker Green Beans: Prepare the recipe in the slow cooker insert, place in fridge overnight, then pop the slow cooker insert in the fridge before leaving for the day. Easy as can be and so delicious!
Friday:
Family night out!
Have a good week!
Robyn xo