I've been dressing up my porches again trying to get them ready for fall. My boxwood basil, having withered to just a few shoots of green, was way past its prime for adding color and greenery to my porch.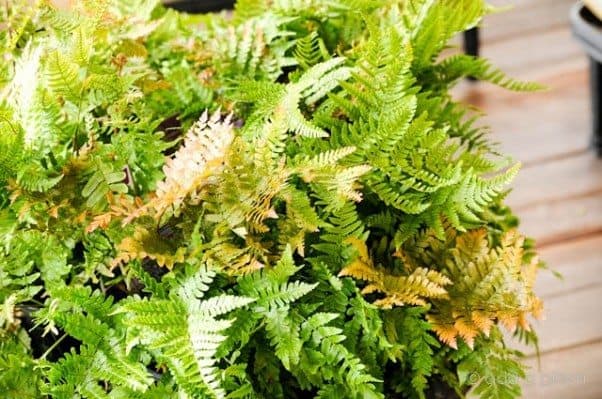 I made a quick trip by a local store and was immediately mesmerized by these autumn ferns. While their name is a little bit misleading as they really show their brilliant colors beginning in the spring and summer and turn a dark russet in the fall, I knew they were coming home with me!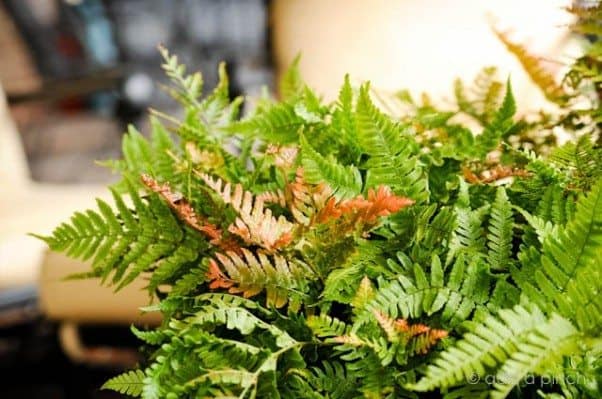 Have you seen them? I found out they are also sometimes called red or pink shield fern. Like other ferns, they like shady to semi-shady areas that has soil with great moisture. The autumn fern can grow to reach about three feet in height when it has been properly cared for by watering it well and then allowing it to dry before re-watering.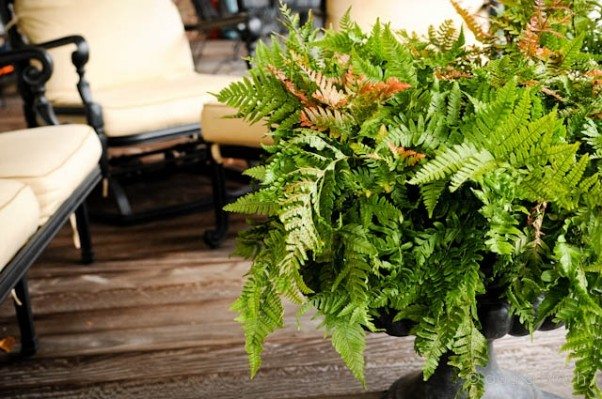 Right now the fern is planted in a large planter on my back porch, but it soon needs to be planted in an area of our side yard that is very shady and has the perfect soil for them.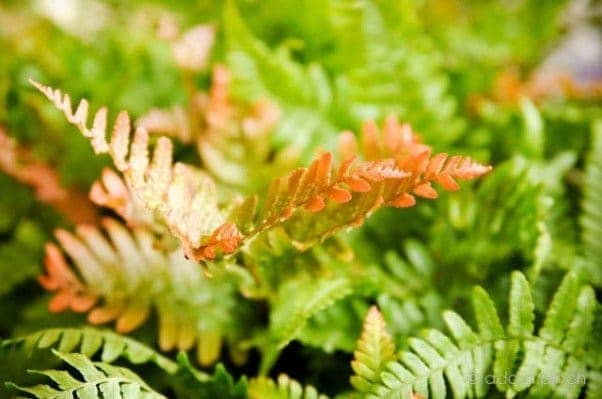 I just am hesitant to move them right yet. I sure am enjoying them in the mornings as I sip my coffee on my porch.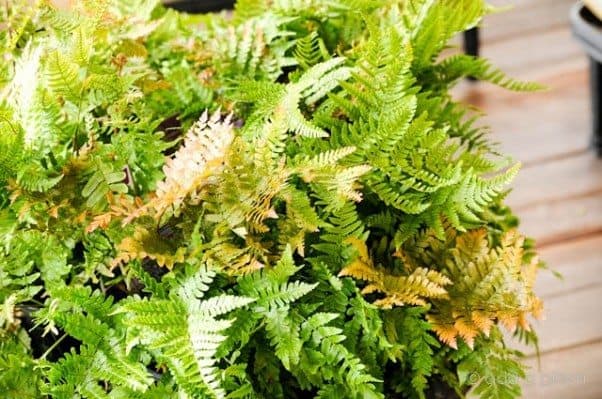 Maybe I should just go back and get a few more.