Remember yesterday's Balsamic Roast Beef Recipe? I just can't say enough about that roast beef recipe, but let me tell you, when you make it you are really, really going to be hard-pressed to have any leftovers. So, you may want to plan on making one just for these Balsamic Glazed Beef Stuffed Mushrooms. Or stash part of your roast beef away to ensure you have some for using in these mushrooms.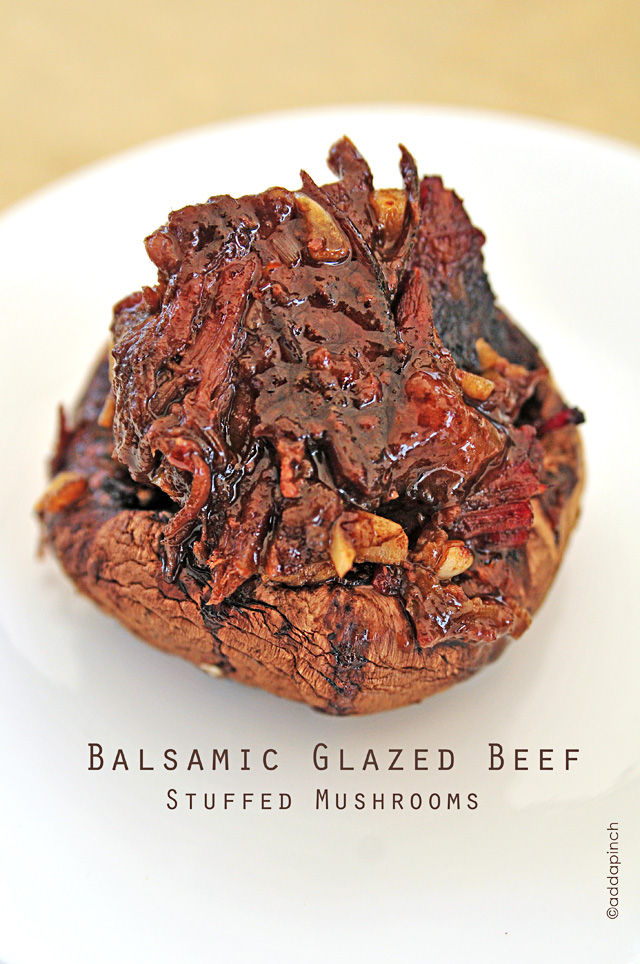 Heavens to Betsy, these are absolutely ah-mazing!
For these stuffed mushrooms, you'll begin with the roast beef recipe. Since you saved the gravy in an airtight container in the refrigerator, you can easily skim the top of the gravy before making the balsamic glaze. If you are making this immediately after cooking the roast beef, then use a fat separator on the gravy before pouring into a medium sauce pan over medium heat to thicken and reduce.
My recipe below calls for ½ pound of the balsamic roast beef to make eight medium portabello stuffed mushrooms. Two of these make a great portion for lunch or supper with a side salad or another vegetable. The amounts can easily be increased or decreased based on your needs from the recipe below.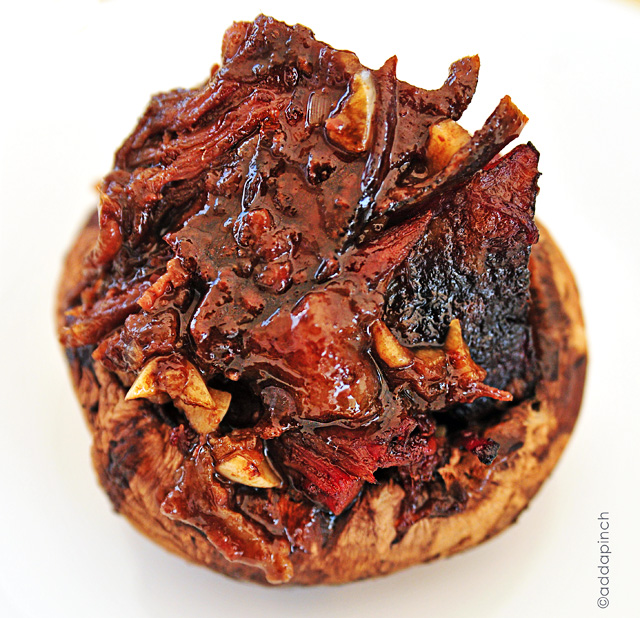 The notes in my recipe also tell you how to use this as a make-ahead recipe. Let me just tell you, it's a life-saver when you are entertaining and want to make sure your kitchen is tidy when guests arrive, but it is just as amazing when it's what you are serving for supper and are able to make everything ahead of time to keep in the refrigerator for a day or so before cooking. Hello quick weeknights!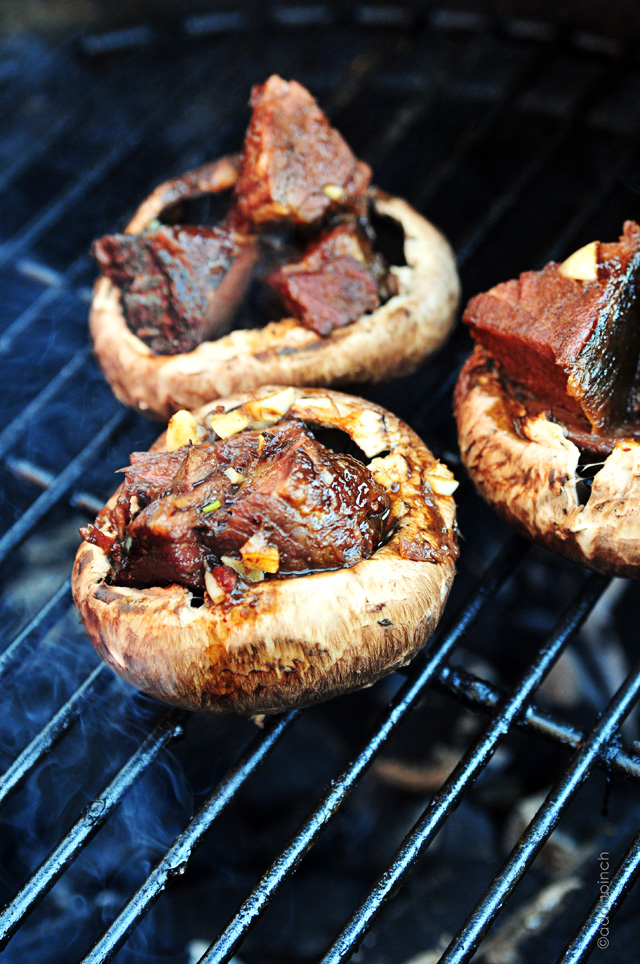 But, come on. I'd totally be holding out on you if I didn't include my husband's favorite way to cook these on the grill – or rather on his Big Green Egg. The instructions for that are in the notes as well. That smokey addition just makes these over-the-top in the man-pleasing-recipe department.
Balsamic Glazed Beef Stuffed Mushrooms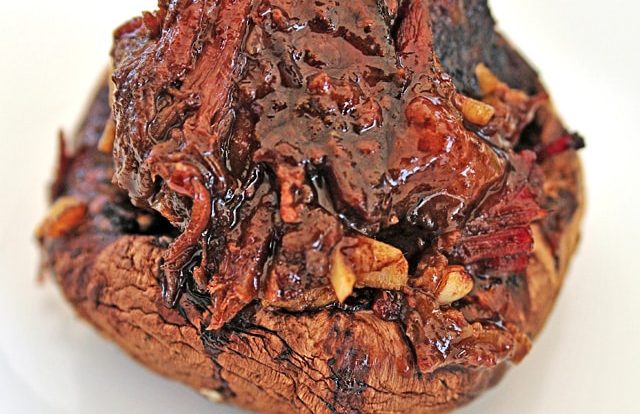 Balsamic Glazed Beef Stuffed Mushrooms make a comforting and delicious addition to any recipe box. Great for entertaining.
Ingredients
8

medium to large portobello mushrooms

cleaned

2

cups

gravy from balsamic roast beef recipe

1

tablespoon

butter

1/2

pound

balsamic roast beef recipe
Instructions
Place cleaned mushrooms top side down on a large sheet pan. Set aside. Preheat oven to 350 degrees.

Skim or separate the fat from the gravy and pour the gravy into a medium sauce pan over medium heat. Simmer until the gravy has reduced by half. Add in butter and stir until well-combined.

Add in roast beef and cook until warmed throughout.

Using tongs or a large spoon, fill cavity of each mushroom cap with beef. Drizzle with remaining balsamic glaze.

Place in oven for 15-20 minutes until the mushroom has softened.

Serve warm.
Notes
Alternately to make this a make-ahead recipe, you can prepare recipe through adding the roast beef to the reduced gravy and then quickly assemble the stuffed mushroom caps. Cover tightly and store in the refrigerator until about 15 minutes prior to cooking.
15 minutes prior to cooking, as the oven is preheating to 350 degrees or you are heating the grill, remove the sheet pan of mushrooms from the refrigerator and allow to reach room temperature. Then, cook for about 20 minutes in the oven or on the grill. Serve warm.
Okay, I feel like I've given you seventy-leven ways to make this, serve this, and eat this. Let me just end right here with, Enjoy!
Love ya,
Robyn xoxo