Jump to Recipe • Print Recipe
Grilled Chicken recipes are always a crowd-pleaser. This easy grilled chicken marinade recipe will become a favorite!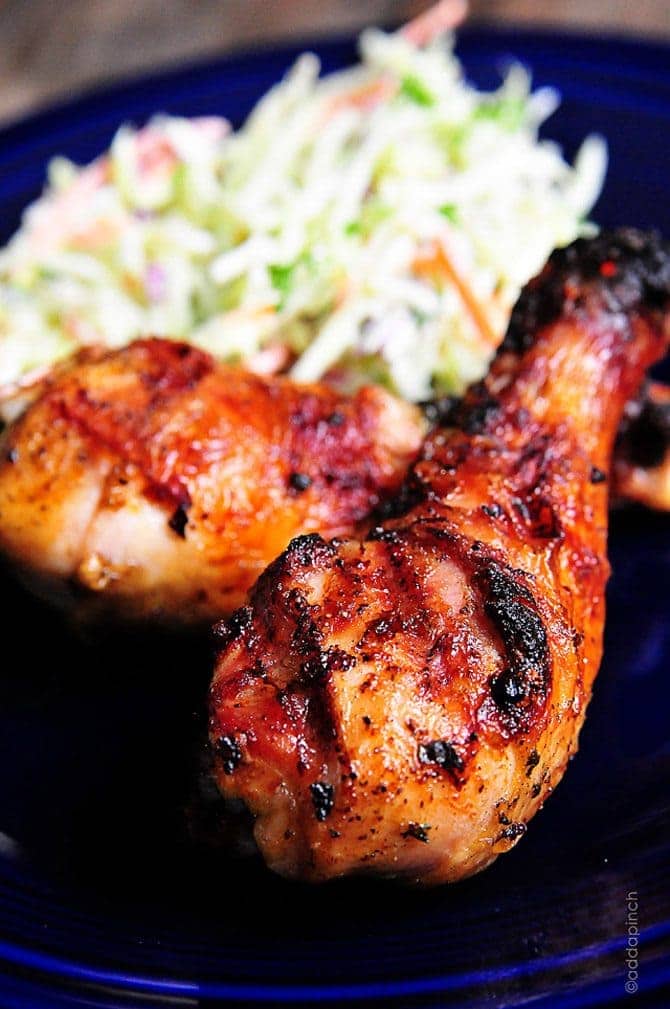 For years now, we've used a simple marinade that I quickly throw together for our grilled chicken. It uses ingredients that you'll most likely have on hand. If not, I urge you to buy them the next time you are at the grocery store, along with your favorite cuts of chicken and make it! It makes the perfect way to start your grilling season! I think you'll love it.
A few years ago, we made grilled chicken legs using this marinade when my sister-in-law Karen, her husband Todd, and their three boys were on an RV trip with us. I knew that our son loved it and hoped that their boys would as well. We won't even talk about how much chicken we got all of the kids to eat, let's just say they loved it as much if not even more than I'd hoped!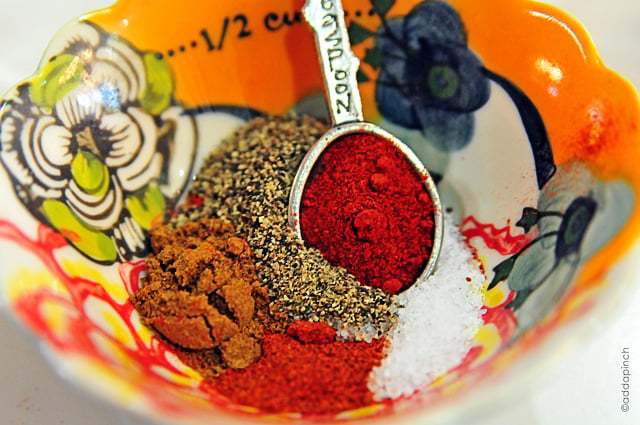 In all seriousness, I've not fed anyone chicken made with this marinade that hasn't loved it.
I originally just included this marinade recipe in with my grilled chicken legs recipe that I shared a long time ago. However, I have requests for it so often, I thought it deserved it's own little spot in the world. Ha!
Here's how I make it.
You'll grab a few spices that really kick up the smokey flavor of this grilled chicken marinade and another that adds a little kick, too.
Cumin, paprika, cayenne, and salt and pepper.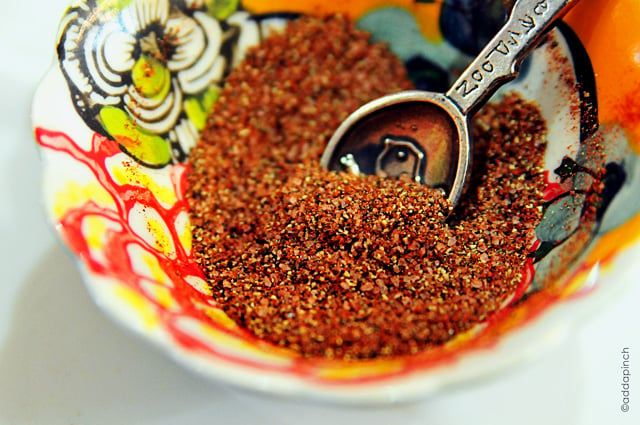 This spice blend just works beautifully and is one that is great to have on hand, too.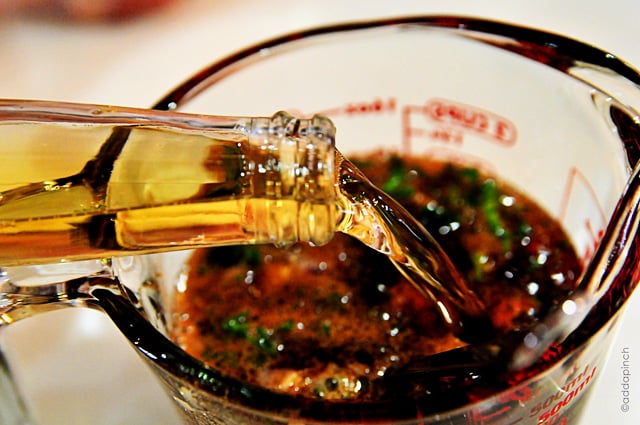 The other special ingredient in this chicken marinade is beer.
Now, I have to admit something to you. I rarely cook with beer, but it absolutely adds something to this chicken. For the beer, I would recommend using whatever beer you prefer. I usually use Corona or Yeungling, but any beer that you prefer will work. If you can't use beer or prefer not to, I've included a couple of other options that I've tested in the recipe below for you.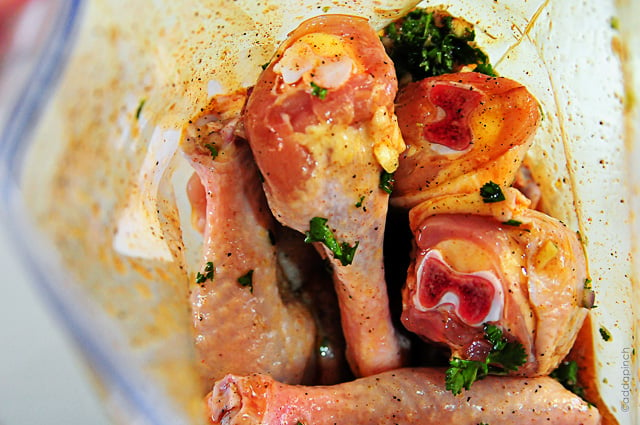 Once I've mixed up my spices and beer, along with a few other ingredients, I just pour it over the chicken legs that have been placed in a large zip top bag.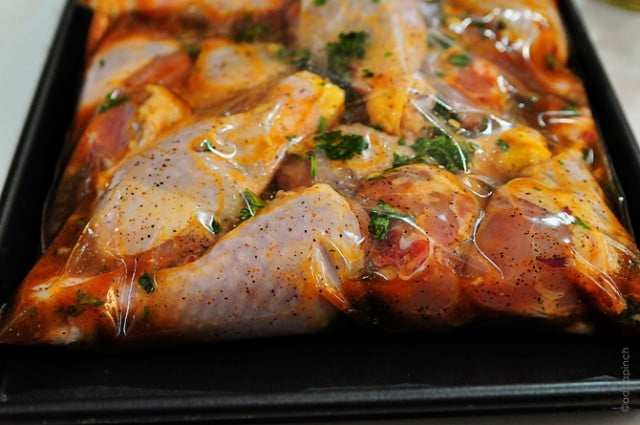 Carefully, remove as much air from the bag as possible and then seal the bag. Then, turn the bag from side to side to make sure all the chicken is well coated with the chicken marinade.
Then, I place it on a half sheet pan and into the refrigerator for at least an hour, but hopefully overnight so the chicken has plenty of time to soak up all that goodness.
Every few hours, I'll turn the bag from one side over to the other to keep the chicken coated with the marinade. Then, you'll just grill your chicken according to your favorite grilled chicken recipe. We love it so much that I'll pull out my grill pan in the dead of winter!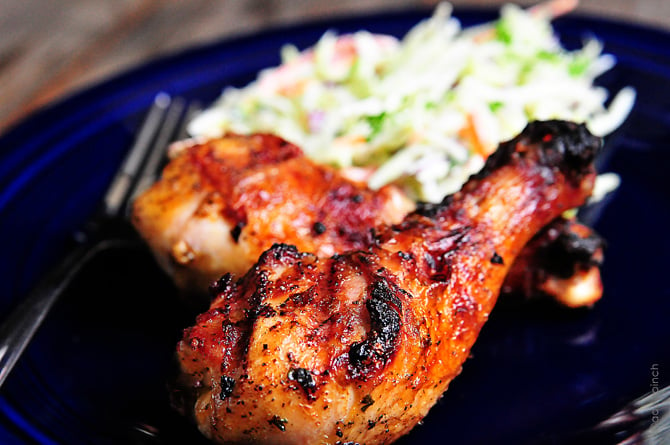 Here's The Best Grilled Chicken Marinade Recipe. I hope you love it as much as we do!
The Best Grilled Chicken Marinade Recipe
Grilled Chicken recipes are always a crowd-pleaser. This easy grilled chicken marinade recipe will become a favorite!
Author:
Robyn Stone | Add a Pinch
Ingredients
½ cup olive oil
1 teaspoon sea salt
½ teaspoon ground black pepper
½ teaspoon paprika
½ teaspoon cumin
¼ teaspoon cayenne pepper
2 cloves garlic, chopped
3 tablespoons chopped onion
½ cup chopped fresh parsley
1½ cups beer
Instructions
Pour olive oil into a 2-cup liquid measuring cup.
Mix together salt, pepper, paprika, cumin, and cayenne pepper and add to olive oil. Add garlic, onions, and parsley. Mix together well with a fork. Slowly add beer as it will cause the mixture to foam and bubble slightly.
Pour marinade over the chicken in the zip top bag. Remove as much air as possible from the bag and seal. Turn the bag from side to side to make sure all chicken has been coated with the marinade.
Place the bag flat on a small, rimmed kitchen sheet pan and into the refrigerator. Allow to sit up to 1 hour or overnight for best results, turning the bag over every few hours to keep the chicken coated.
Notes
Time does not include time to marinate chicken.
Marinade works best for about 5 pounds of chicken.
If you prefer not to use beer, you can replace with apple cider or ginger ale.
Enjoy!
Robyn xo

From the Add a Pinch recipe archives. Originally published 2012.