Homemade Balsamic Glaze Recipe
Homemade Balsamic Glaze Recipe – Balsamic glaze is so simple to make at home with just two ingredients! Delicious on so many dishes!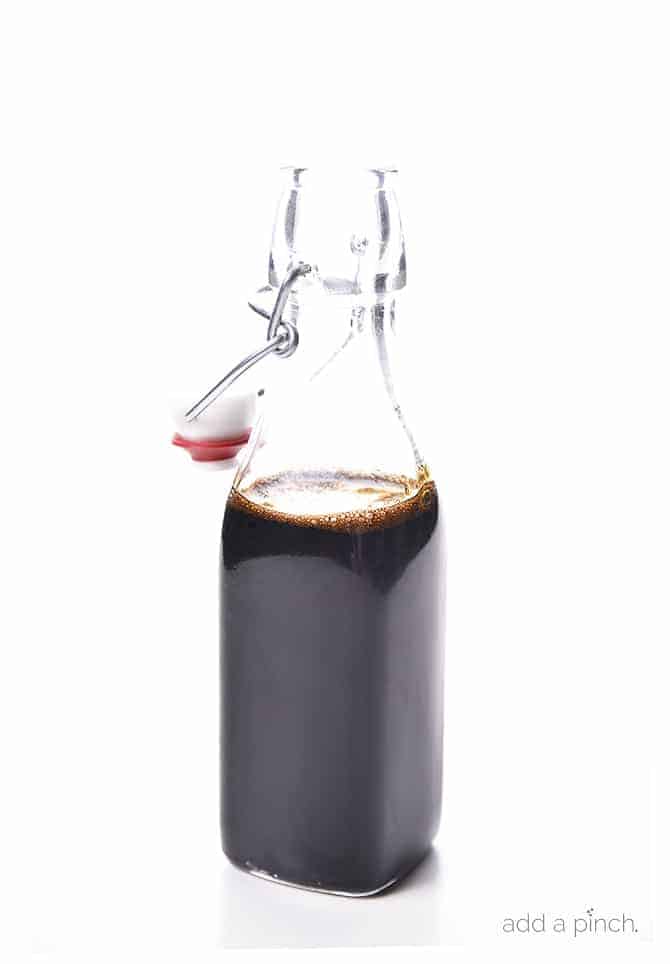 There are so many recipes that I mention using balsamic glaze which usually leads to questions: what is it? where do you get it? what does it taste like? So, I thought it was past high time for me to share my own super simple recipe for homemade balsamic glaze that is a must-have in my kitchen!
The best part?
It takes two ingredients (and you probably already have them on hand!) and takes about 15 minutes to make!
How awesome is that?
Homemade Balsamic Glaze Recipe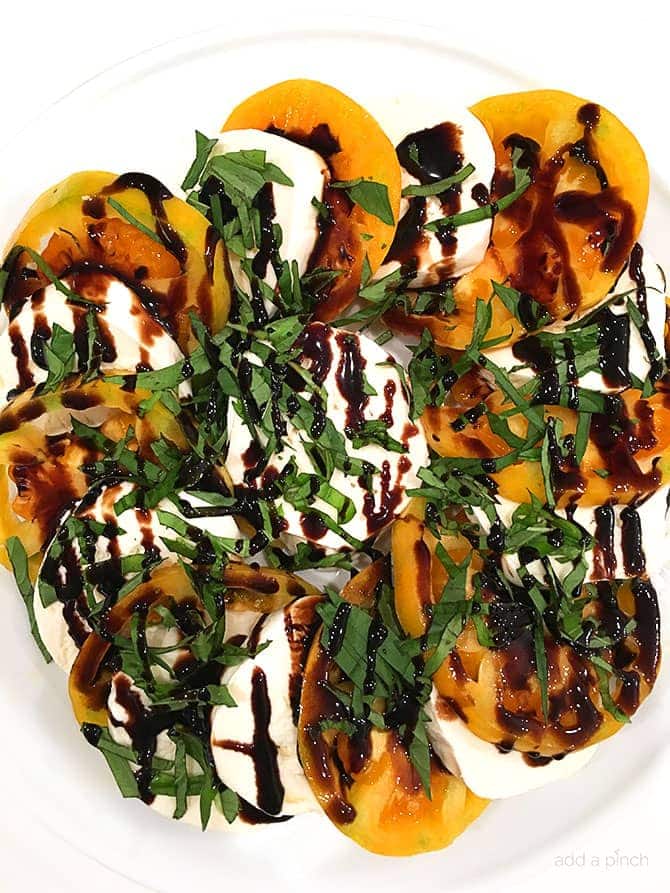 Balsamic glaze is the result of the blend of balsamic vinegar and a sweetener, such as honey, maple syrup, or brown sugar, that has been cooked down until it forms into this amazingly scrumptious thick, syrupy concoction.
You can of course purchase balsamic glaze from the grocery store. It is usually sold alongside the balsamic vinegar and it generally in a little squeeze bottle. There are numerous brands available to choose from, but once I started making my own, I never looked back!
Remember how I said that my homemade balsamic glaze is made with just two ingredients? Well, sometime for the fun of it, just take a look at the lengthy ingredient list on the bottle at the stores. There are definitely more than two! 🙂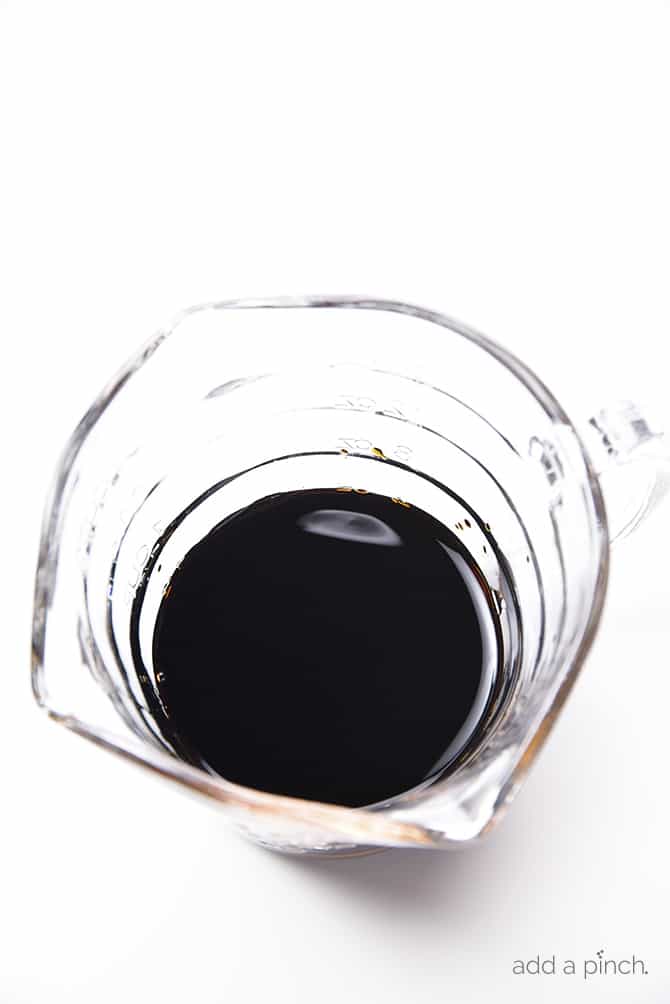 How to Make Homemade Balsamic Glaze
To make it, start with a good balsamic vinegar.
Traditional balsamic vinegar is made in the Modena and neighboring Reggio Emilia regions in Italy and will be marked on the bottles. Again, there are so many options available at the grocery store and in a huge range of prices. Buy the one in the price range that is best for you.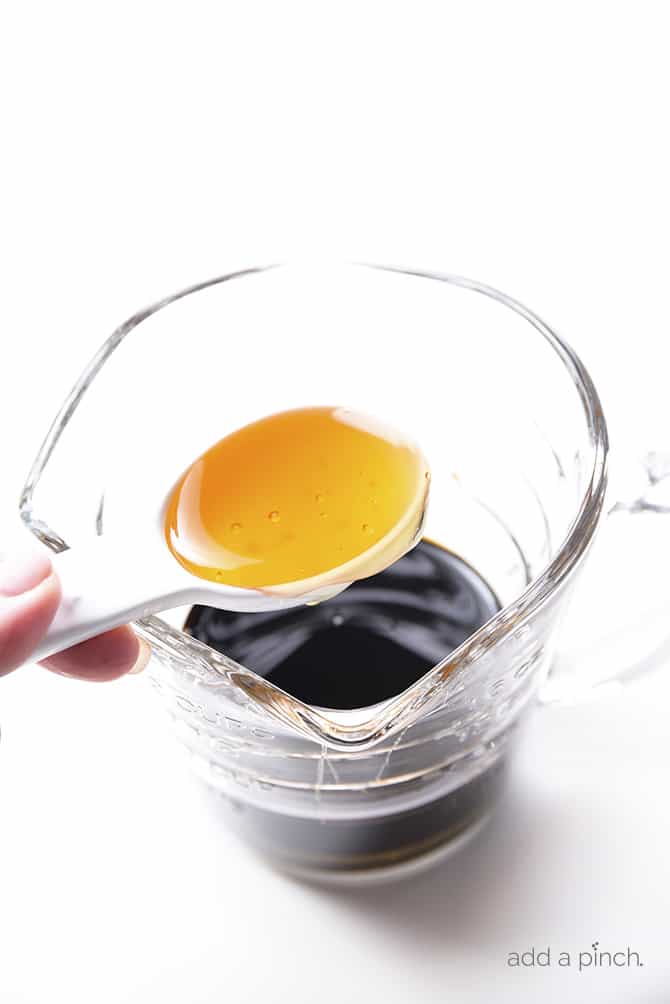 To the balsamic vinegar, you'll add a sweetener. For this, I generally like to use honey, maple syrup or even brown sugar. In the photograph above, I've used some honey from our bees. (Love having them on our farm!)
You'll add the balsamic vinegar and honey (or sweetener of choice) to a small non-reactive pot set on a cooktop over medium heat. Once it begins to bubble, but not boil!, reduce the heat and let it simmer until it has reduced by half and easily coats the back of a spoon, about 10 minutes.
Then, remove it from the heat and allow it to cool. I then like to pour it into a glass bottle and store in the refrigerator to use. It will keep for months, but we generally go through it fairly quickly.
You can size the recipe based on what you need – double it if you want to make enough to keep on hand for a while or halve it if you just want to make a little bit to serve over a salad.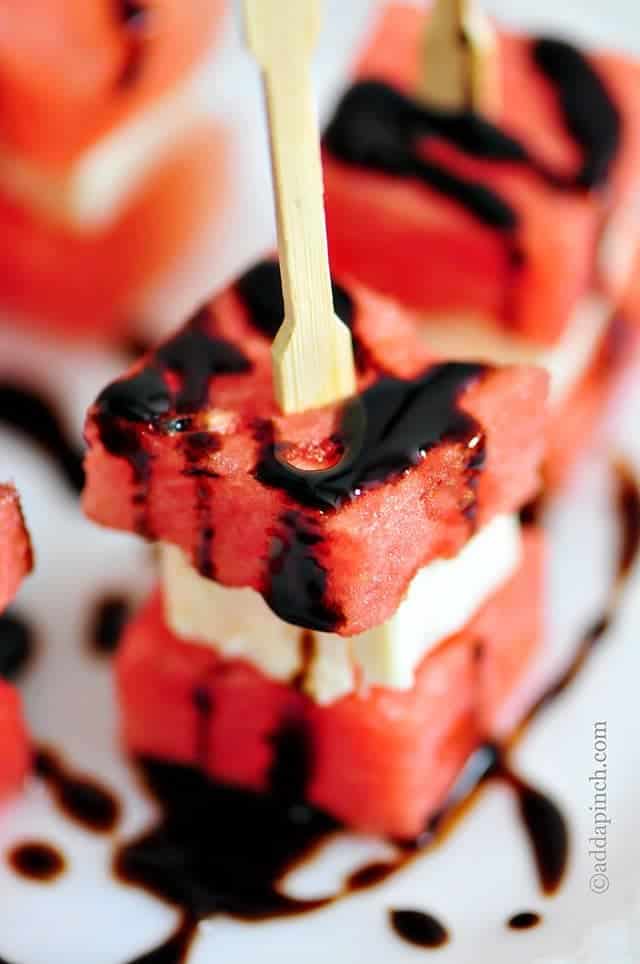 So the last question about balsamic glaze is what does it taste like?
Balsamic glaze is a delicious combination of sweet and sour (a little more sweet than sour, I think).
I love to drizzle it over my caprese salad, fruit, vegetables, chicken, fish, and even glaze beef or pork with it for grilling. It is out of this world delicious! And you know what, it is also pretty good on vanilla ice cream. Just saying. 🙂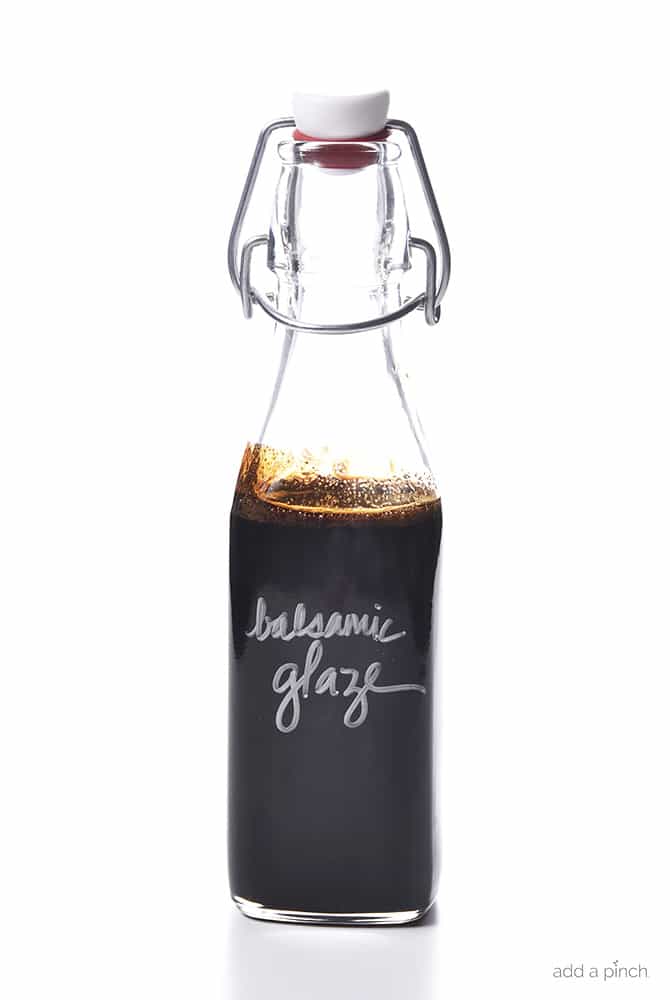 Here's my Homemade Balsamic Glaze recipe. I hope you make it soon! Let me know what you love it on the most!
Homemade Balsamic Glaze Recipe
Homemade Balsamic Glaze Recipe - Balsamic glaze is so simple to make at home with just two ingredients! Delicious on so many dishes!
Prep Time5 mins
Cook Time10 mins
Total Time15 mins
Ingredients
1/2 cup balsamic vinegar
3 tablespoons maple syrup, honey or brown sugar
Instructions
Add balsamic vinegar and sweetener of choice to a small saucepan set over medium heat. Once the mixture begins to bubble, reduce the heat to medium-low heat and allow to simmer until reduced by half, about 10 minutes. Remove from the heat and set aside to cool before serving.
Enjoy!
Robyn xo