Giblet gravy is a must-have dish in my family for Thanksgiving. Even though the southern cornbread dressing is moist and flavorful, you just have to drizzle a bit of this gravy on top to say you've had a Thanksgiving meal around here.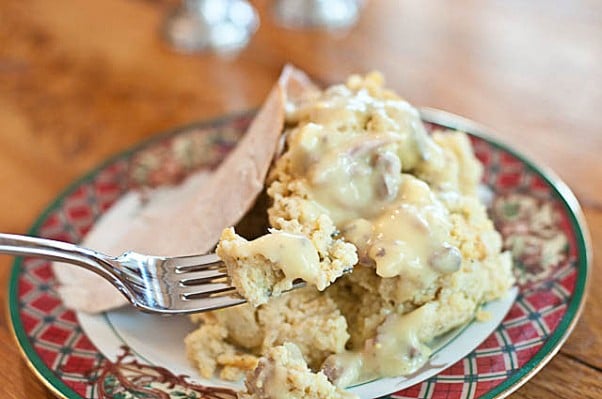 As I was growing up, my Grandmother would be the one to make the giblet gravy each year. Now, it's my Mother. No recipes in hand for either of them. They just know how it's made and make it from memory. Those are the family recipes I treasure. And this year, I asked Mother to give me a lesson on giblet gravy.
Here's how Mother makes it.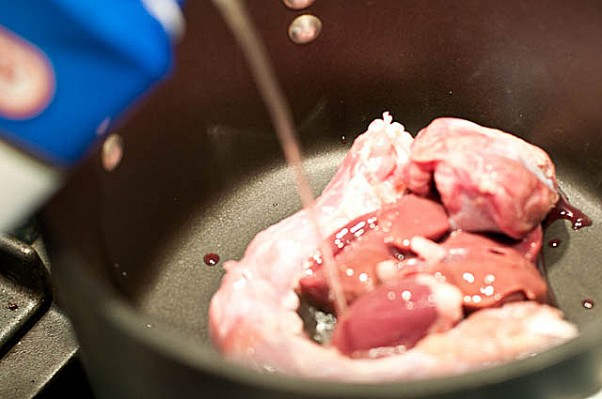 Start with the giblets and neck of your turkey. Remove them from your turkey and place them in a medium saucepan.
Pour chicken stock into saucepan.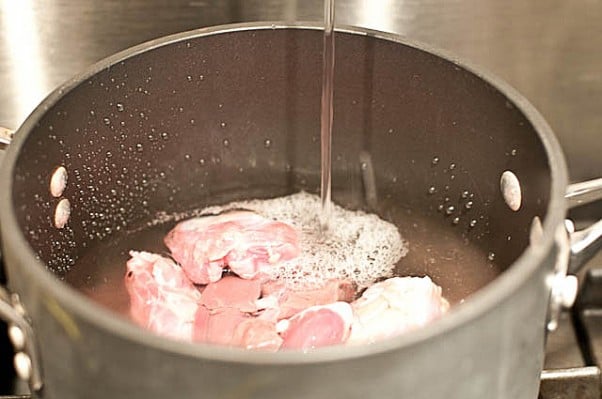 Add water to saucepan to cover giblets and neck.
Allow to simmer on low to medium heat until cooked thoroughly.
Remove neck and giblets to a bowl to cool.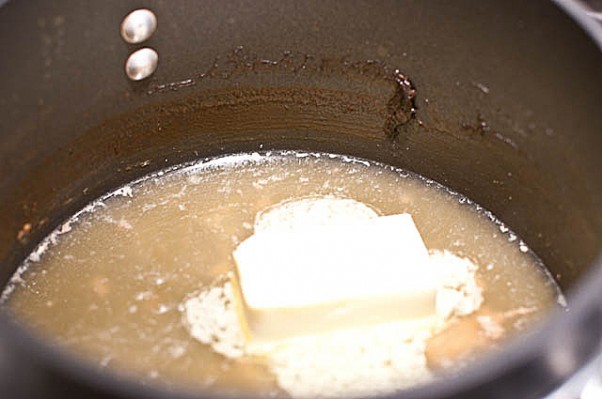 Add butter.
You knew that was coming, didn't ya?
Pour in cream of chicken soup.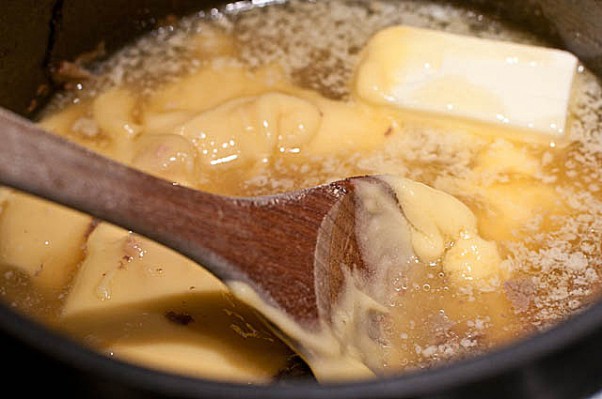 Combine well.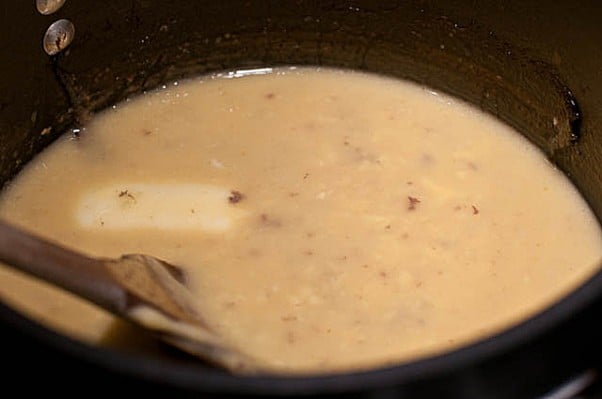 Let simmer while you are working with the next steps.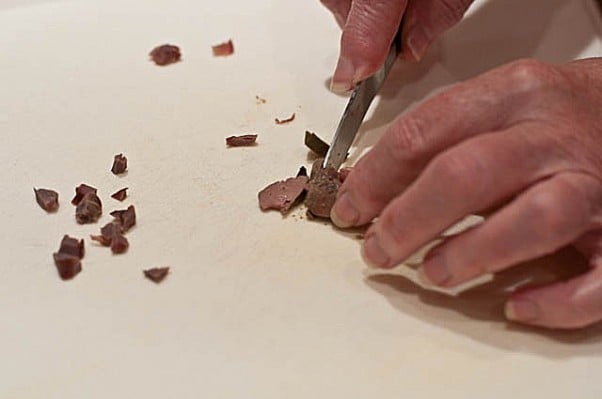 Remove meat from the neck and rough chop. Repeat with other giblets.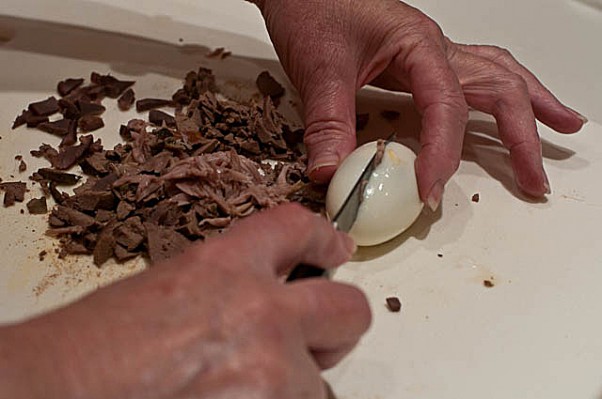 Chop one boiled egg.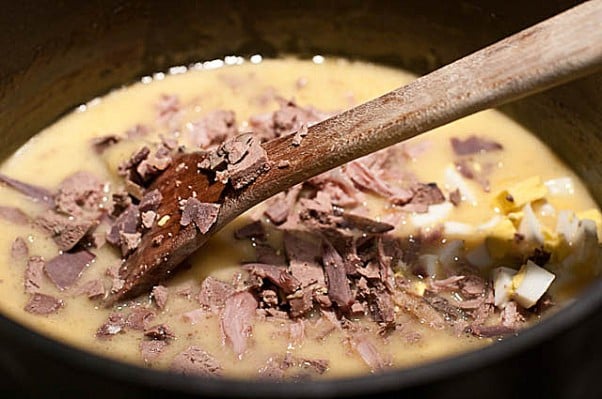 Add meat and egg into the gravy mixture.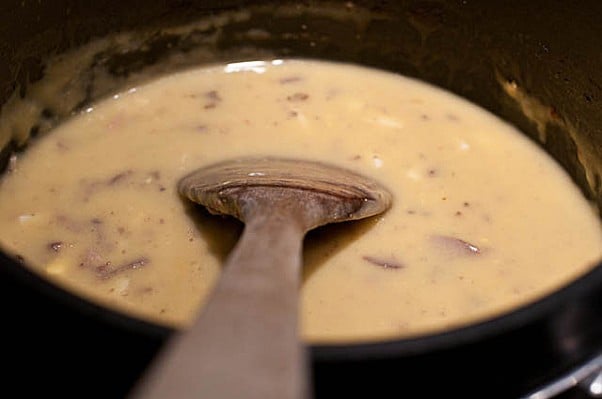 Combine well.
Pour into a gravy boat or bowl for serving.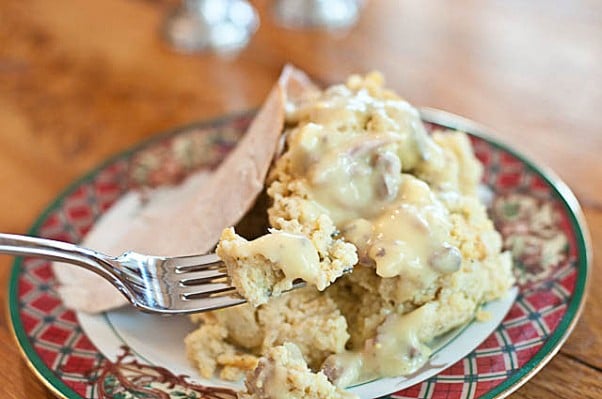 Serve over hot southern cornbread dressing.
Here's my family's recipe for Giblet Gravy. I can't wait to hear how you like it.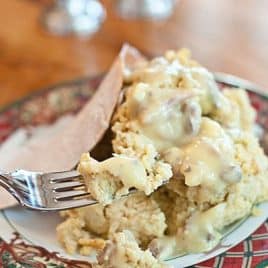 Giblet Gravy
The classic Southern favorite Giblet Gravy recipe
Instructions
Remove giblets and neck from turkey. Place in a medium saucepan. Add chicken broth and cover with water. Simmer over low heat until well cooked. Remove giblets and neck from saucepan.

Add butter and cream of chicken soup into saucepan. Allow to simmer over low heat. Remove meat from neck and chop. Chop giblets and egg. Add back to saucepan and allow to simmer over low heat until hot.

Serve over dressing.
Enjoy!
Make-Ahead Tips:
– When you clean turkey to begin brining, you'll need to remove the neck and giblets from your turkey.
– Prepare your giblet gravy. Cover tightly and place in the refrigerator.
– Pour giblet gravy into a saucepan and thoroughly heat as you are removing the turkey from the oven to rest.