Tinted Moisturizer is simple and easy to make. Make your own tinted moisturizer for custom color, coverage, and skin care needs!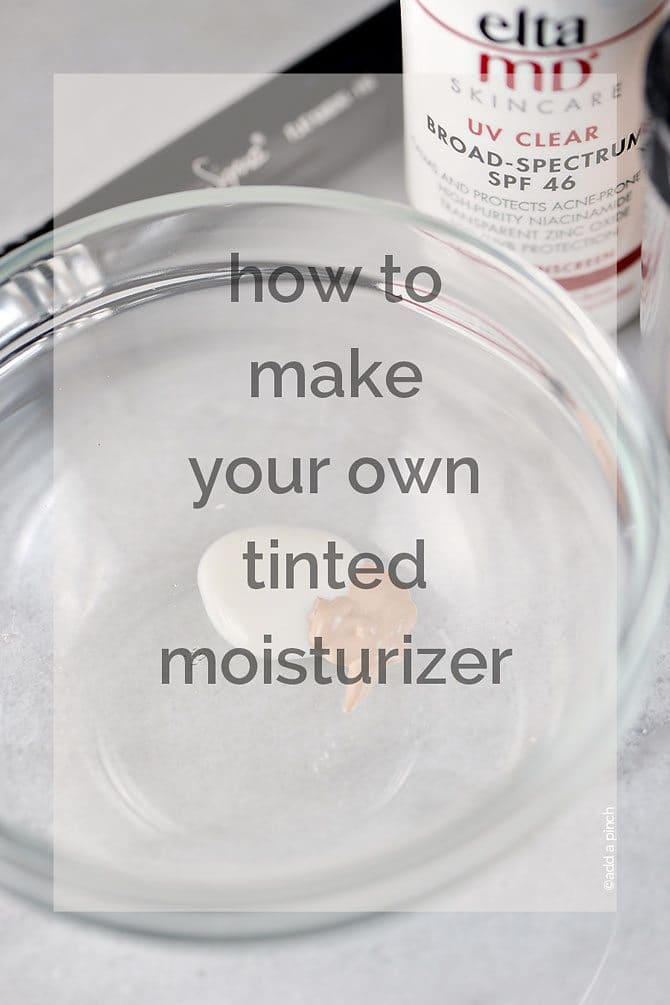 It can be hard to find the perfect shade of tinted moisturizer, especially as the seasons change. I have a quick, simple tip to share on how to make your own tinted moisturizer in minutes. You can customize the color and coverage as you use the products that work best for your skin! It leaves your skin with a dewy, fresh look.
What You'll Need
You'll just need two ingredients – moisturizer and foundation – or three if you include a sunscreen as well. You can either use a small glass bowl to mix your tinted moisturizer together or simply mix together on the back of your hand. You can also use a sponge blender or a foundation brush or just your fingers to apply.
Moisturizer
Use your favorite moisturizer for your skin type. I love that I can customize and use a moisturizer based on what my skin needs at the moment or just use my go-to daily sunscreen or a combination of the two.
Foundation
Use either liquid or loose powder foundation.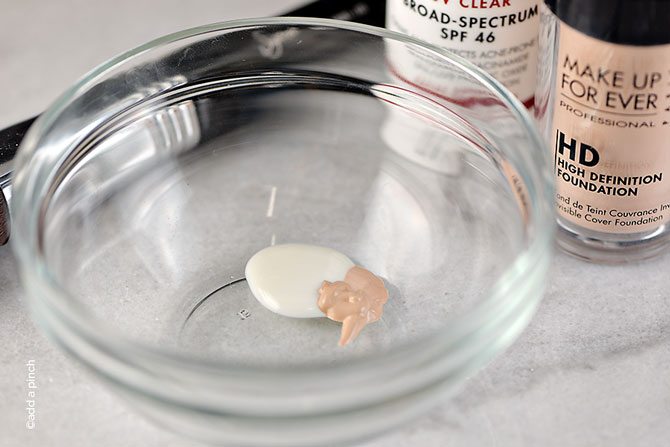 How to Make Your Tinted Moisturizer
Begin by adding equal portions of moisturizer and foundation. I've found that it is better to start with just a little each in each portions so as not to make way more than you need.
Customize your coverage. You can adjust the amount of coverage in your tinted moisturizer by adding a few drops more of moisturizer for a lighter coverage or more of your foundation for a fuller coverage. I like to also have a foundation in a shade or two darker that I can begin adding a drop or two to the mixture as well as my skin becomes darker in the summer.
Blend together and apply. Mix together your moisturizer and foundation until well blended and you have a smooth, consistent color. Then, apply as normal.
That's it. That's how simple it is to make your own tinted moisturizer! No more worrying with trying to find the perfect shade since you can quickly and easily make your own with products you already have and love.
I can't wait to hear how much you love making your own!
Enjoy!
Robyn xo