Okay, y'all. I have the very best laundry tip to share that you are not going to believe the difference it makes in your laundry.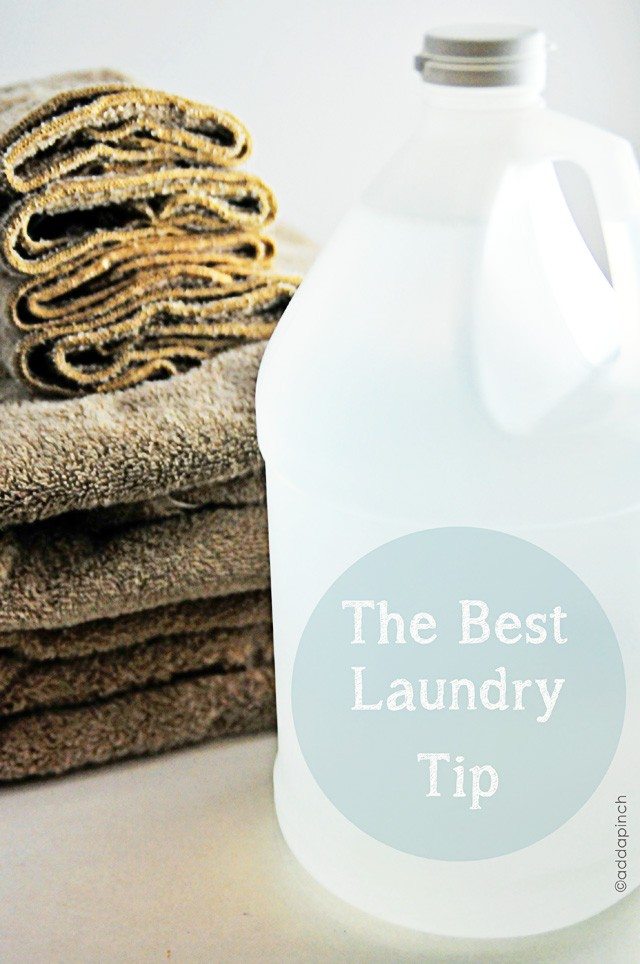 I've been using this method for my laundry for a little over a year and can not believe the difference it has made.
I never, ever, ever want to go back.
Like ever.
Are you ready for the tip?
Vinegar.
Plain ol distilled white vinegar is a huge life saver, or should I say, laundry saver.
When we built our house, we bought a new washer and dryer set for our laundry room. I was beyond thrilled with this "new and improved" design and just knew that it was the best thing since sliced bread in the laundry department.
Well, after a little while I started noticing a musty smell in our laundry.
The towels seemed to be the worst.
It was horrible!
If you've ever had that same problem, you know exactly what I'm talking about.
I tried everything from using less detergent, cleaning out the seals of my washing machine at least once a month, buying washing machine cleaner, to calling a repairman. Then, in a conversation one day while talking to my Mama about my Grandmother hanging clothes on a drying line and ironing my Granddaddy's overalls until they could stand up by themselves, Mama mentioned that my Grandmother was a firm believer in using white vinegar in her laundry.
Why in the world had I forgotten that little fact.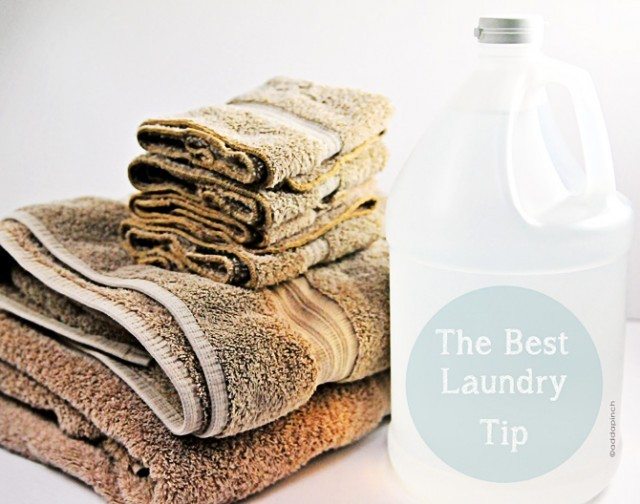 When I began using it in my laundry, I noticed no more mildew smell from my front-load washing machine, my towels seemed fluffier, and whites whiter. As a bonus during the fall and winter when we've been outside around our firepit, there was no more residual smell of smoke on our clothes afterward.
Using Vinegar in Laundry
I simply add 1/4 cup of distilled white vinegar into each load of laundry.
For sheets, towels, and stained linens, I pour distilled white vinegar into the fabric softener dispenser of my washing machine.
As with any change in your laundry routine, I suggest you read your machine's manual to make sure there are no issues with using vinegar in your washing machine.