Make Your Own Monster Halloween Party
This children's themed Halloween "Make Your Own Monster" party is fun a creative and an idea the kids will definitely love!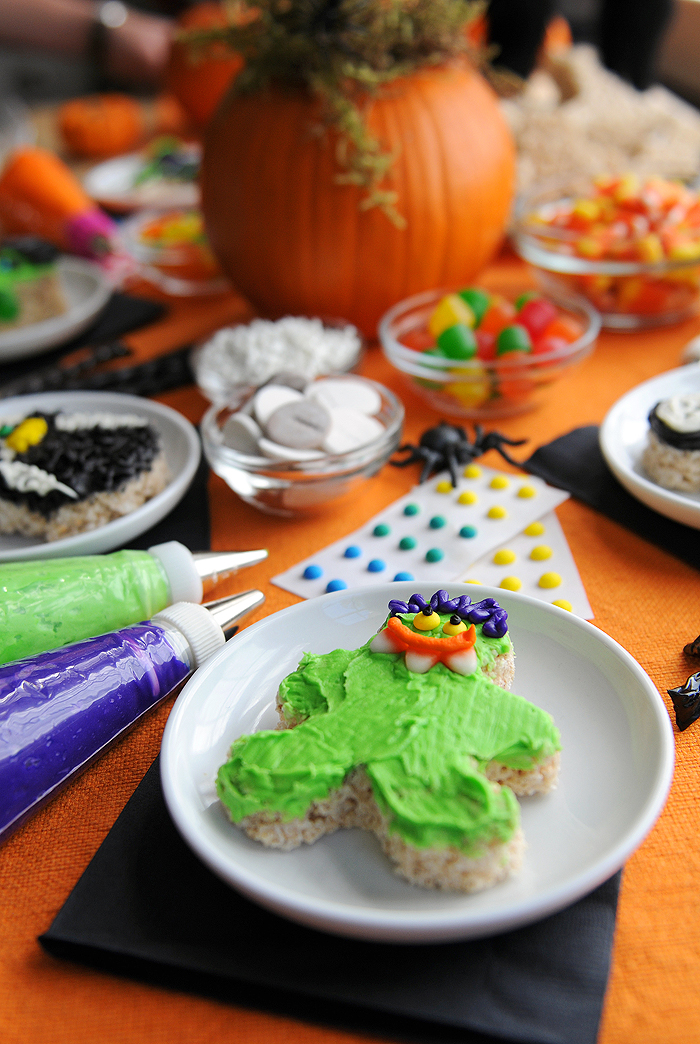 Are you ready for a fun party idea for Halloween with your children?
My friends, Amy of She Wears Many Hats, Sommer of A Spicy Perspective, and I planned a "Make Your Own Monster" party that is sure to be the highlight of your Halloween season!
We made a fun party theme where children could easily get in on the action of making treats they'd be happy to show off as well as devour.
Our "Make Your Own Monster" party certainly met and exceeded that expectation!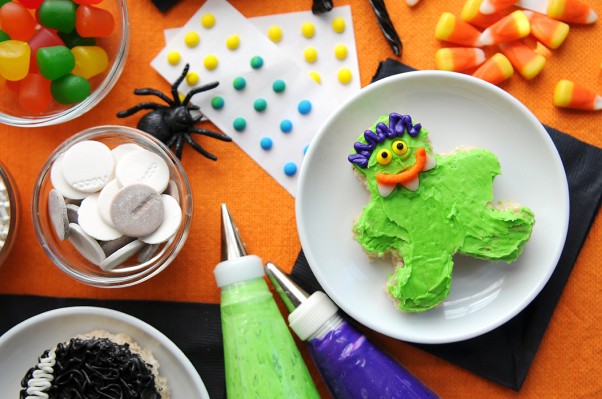 And the party just couldn't be simpler!
Make a recipe of Rice Krispies treats with the addition of apple pie spice to create a classic Fall favorite treat. Then allow your children to let their creativity shine as they make their monster using their favorite cookie cutter option and decorating with frosting and candies.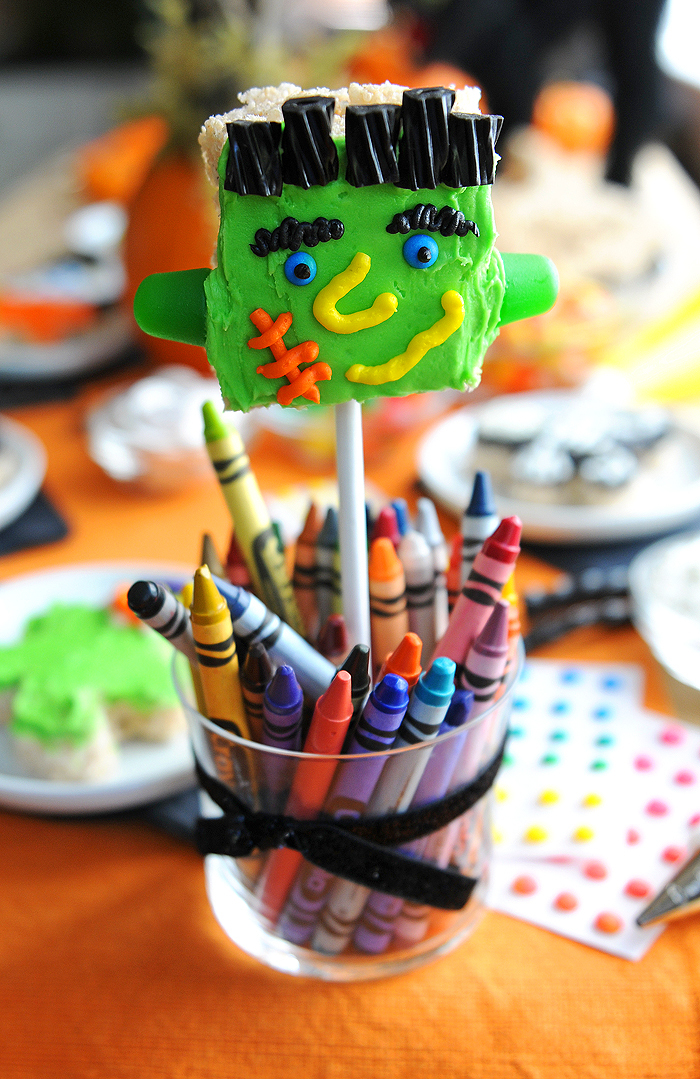 For our party monsters we used gingerbread man cookie cutter for the full-size monster, a skull cookie cutter for Frankenstein's Bride, and then simply cut squares for Frankenstein himself as well as a few of his closest monster-y friends!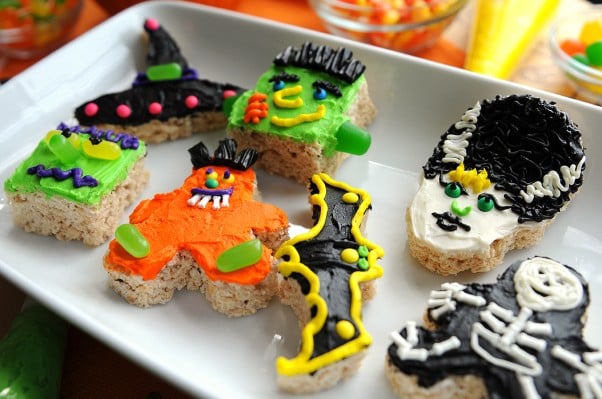 We think the "Make Your Own Monster" party will be an instant hit at your house this Halloween!!!
Make Your Own Monster Halloween Party
Cook Time15 mins
Total Time15 mins
Ingredients
•3 Tb. butter
•4 cups 10 oz. mini marshmallows
•6 cups Rice Krispies Cereal
•1/2 teaspoon apple pie spice
•decorator frosting various colors
•assorted candies
Instructions
1. Spray a 9 X 13 inch baking dish with non-stick cooking spray.
2. In a saucepan melt the butter and marshmallows over medium heat. Once melted add apple pie spice and stir until dissolved.
3. Remove from heat and add the Rice Krispies. Stir until coated.
4. Spoon the Rice Krispies mixture into the prepared pan. Press firmly with wax paper.
5. Once cooled use cookie cutters to cut the Rice Krispies Treats into desired shapes.
6. Decorate Rice Krispies treats with decorator frosting and assorted candies to make your own monster
Instructions
Spray a 9 X 13 inch baking dish with non-stick cooking spray.

In a saucepan, melt the butter and marshmallows over medium heat. Once melted add apple pie spice and stir until dissolved.

Remove from heat and add the Rice Krispies. Stir until coated.

Spoon the Rice Krispies mixture into the prepared pan. Press firmly with wax paper.

Once cooled, use cookie cutters to cut the Rice Krispies Treats into desired shapes.

Decorate Rice Krispies treats with decorator frosting and assorted candies to make your own monster