Apple Pie Spice Recipe
Apple Pie Spice is one of my favorite spices to have on hand in my spice rack as I gear up for Fall and holiday recipes. I would say it is a seasonal staple that I just don't want to be without. I use it in a little bit of everything from spicing up my coffee or hot tea some mornings, granola, to baking pies, cakes, cookies, and even in our slow cooker oatmeal.
We definitely go through it around here.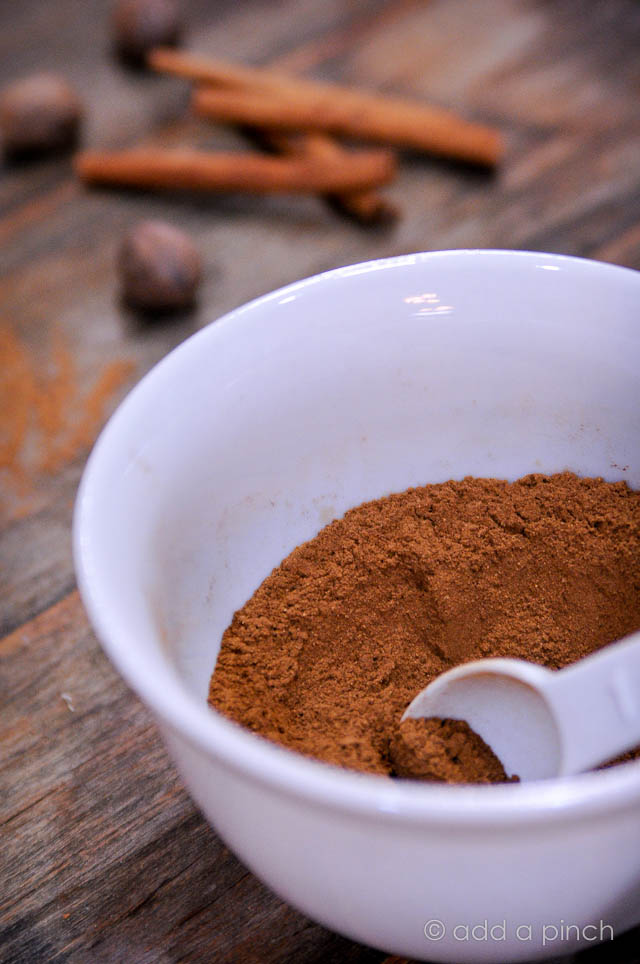 And did you know that spices are actually really good for you? Especially cinnamon. The Ladies Home Journal cites a 2003 study that found cinnamon protects against Type 2 diabetes as well as heart disease. The study showed that about half a teaspoon lowered blood glucose, cholesterol, and triglyceride levels. That's just enough of a reason to make me even happier to sprinkle a little extra of the apple pie spice in my dishes.
So I knew I just had to share my favorite blend of spices that I use for my apple pie spice recipe with you. It's so simple to make and keep on hand by storing in a small airtight container.
I generally make a large batch, but you can easily scale the recipe based on how much apple pie spice you plan to use during the season.
Here's how I make my apple pie spice blend.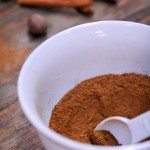 Print Recipe
Apple Pie Spice Recipe
Apple Pie Spice is great to keep on hand throughout the year. Make this blend of spices for the perfect apple pie spice recipe.
Prep Time5 mins
Total Time5 mins
Servings: 1 /2 cup
Calories: 0
Ingredients
1/4 cup ground cinnamon
2 teaspoons ground nutmeg
1 teaspoon ground allspice
1 teaspoon ground ginger
Instructions
Mix all spices together in a bowl and store in an airtight container.
What are your favorite recipes to use apple pie spice in? I have a few of my favorite coming up soon!
Enjoy!