Marshmallow frosting is the crowning touch for any cupcake or layer cake. Billowy and light, marshmallow frosting is always a favorite.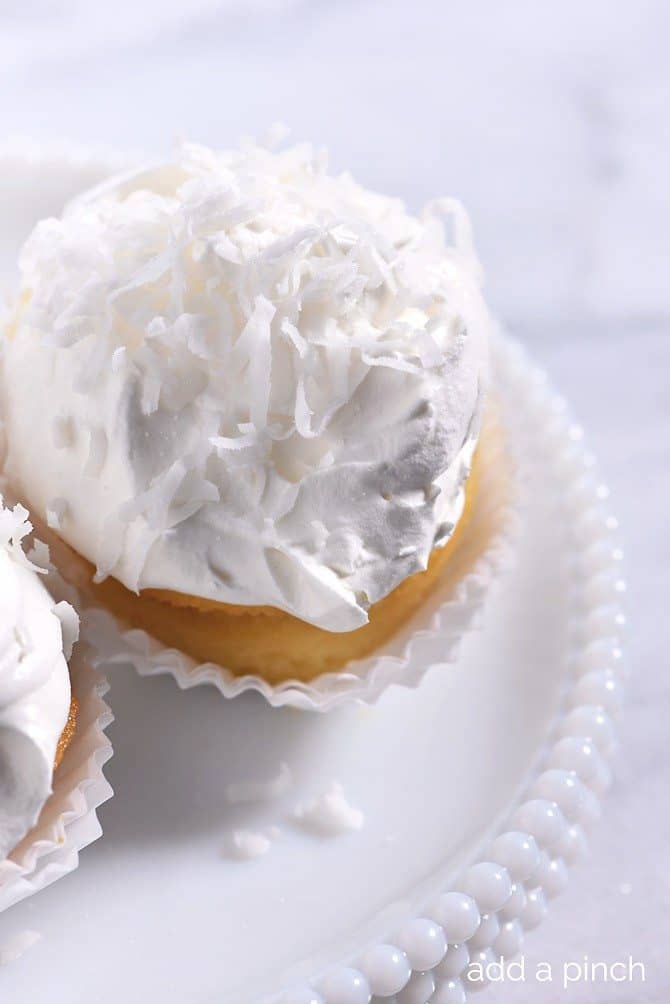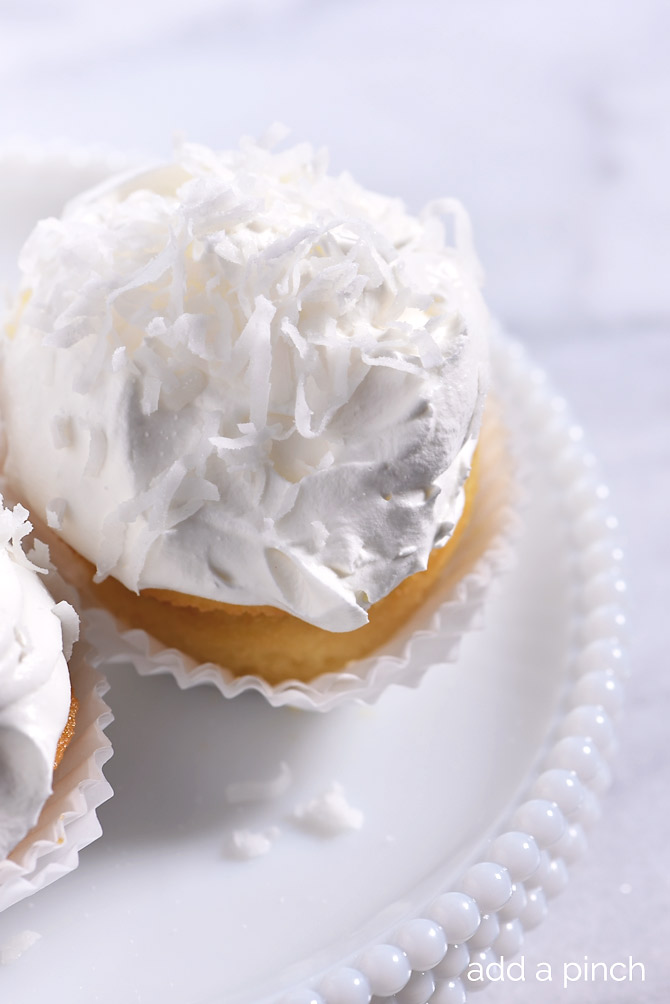 There's a funny thing about my sister and me. Well, most likely just one of many! We've always loved to share desserts – especially cake – when we eat at restaurants. I would always eat the majority of the cake and she would eat the frosting. It was the perfect situation for both of us since we each got what each of us considered to be the "best part" of dessert.
Now that we've gotten just a little bit older (ha!), we still gravitate toward that childhood routine when we go out to eat and share a piece of cake – me first digging my fork into bottom of the slice of the cake while her fork goes toward the top. Maybe that's the secret as to why we've always gotten along so well!
But, my ability to share desserts ends when it comes to homemade confections – especially if it is something I love as much as I do this cloudlike Marshmallow frosting! As much as I love my sister, I'm not up for sharing this deliciousness!
It is absolute perfection on top of my favorite chocolate cake, my white cake and even my yellow cake. I love to add a sprinkle of coconut flakes on top of cupcakes, like in the picture, for showers and other special treats, too. It is also fun to use a kitchen torch to lightly toast the edges of the frosting for gorgeous treat!
Here's the recipe for my Marshmallow Frosting. I think you'll declare it a "no share" zone, too!
Marshmallow Frosting Recipe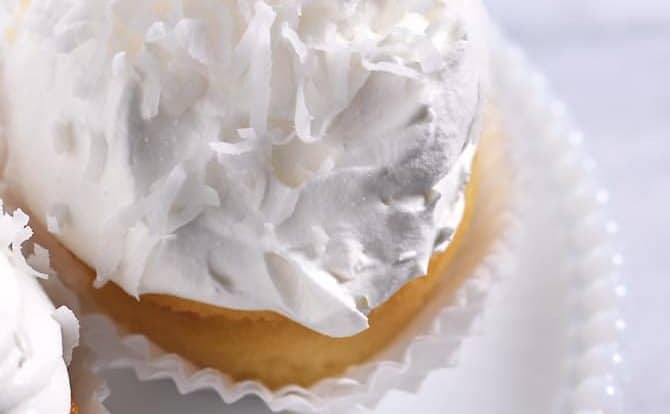 Marshmallow Frosting is the crowning touch for any cupcake or layer cake. Billowy and light, marshmallow frosting is always a favorite.
Ingredients
8

egg whites

room temperature

2 1/4

cups

granulated sugar

1/2

teaspoon

cream of tartar

pinch

of salt

3

teaspoons

vanilla extract
Instructions
Pour about ½ cup of water into a medium-sized saucepan and bring to a simmer.

Add egg whites, sugar, cream of tartar, and salt to the bowl of an electric mixer. Whisk with hand-held whisk until the ingredients begin to become foamy.

Place the bowl over the saucepan of simmering water and continue to whisk until the sugar is completely dissolved, about 5 minutes.

Remove the bowl from the saucepan and transfer to a stand mixer with the whisk attachment attached. Turn mixer to medium setting and whip for about 1 minute. Increase the speed to high and whip until stiff peaks are formed, about 5-7 minutes. Reduce speed and incorporate vanilla.
Enjoy!
Robyn xo