Meals with my family are my favorite part of the day. Settling in around the table to learn about the happenings of each person's day as we share a meal is truly a gift of love that I don't take lightly. Let's face it, life is just busy!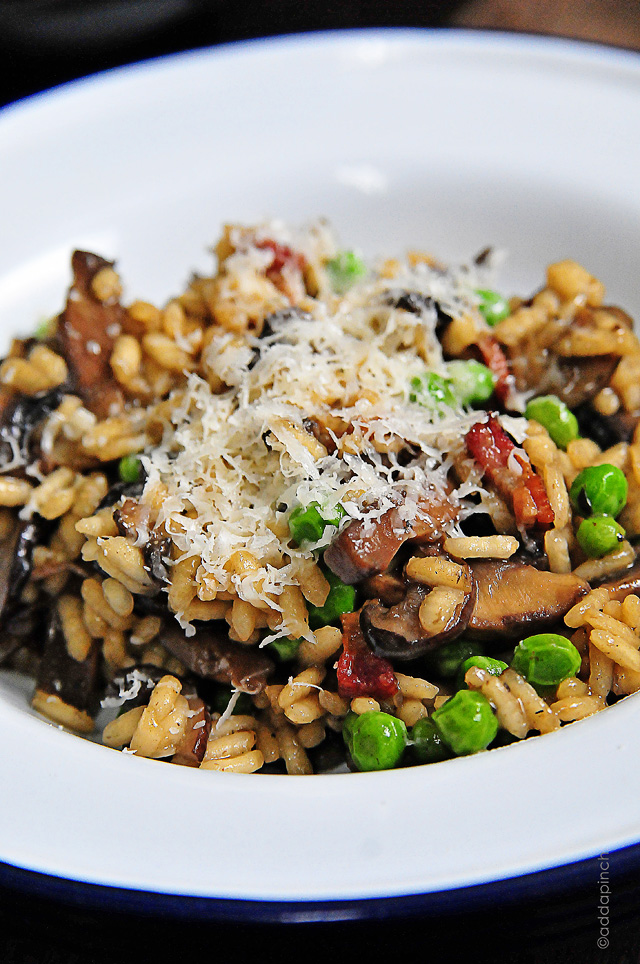 It seems the older my son becomes, the more I treasure our family meal times. Since we all seem to have busy schedules thrown into the mix, it is such a refreshing time to cocoon our little family around our table for at least 30 minutes or an hour to just be with one another.
No cell phones, television, or other electronics permitted – or at least we try our best.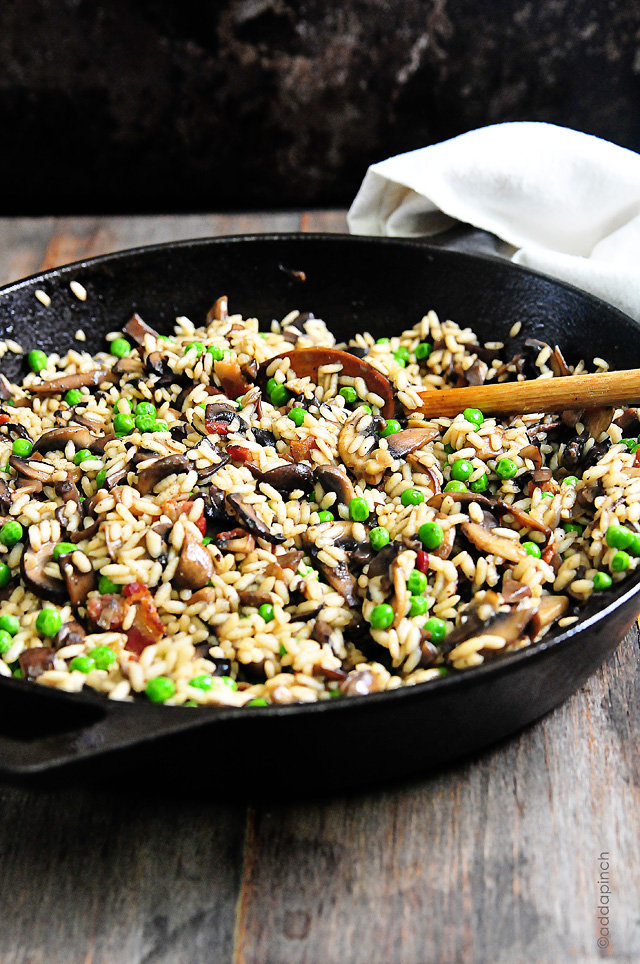 Taking the time to cook a leisurely meal is not always a luxury I have.
When I do have a bit of extra time, I like to prepare something I know my family loves. There are a few ingredients I can always turn to and know they'll devour – cheese, bacon, and mushrooms! I love cooking with mushrooms as they provide a meaty, filling and flavorful addition to any dish.
This mushroom risotto with bacon and peas recipe definitely fits that bill. With layered flavors of mushrooms, onion, garlic, bacon, and peas, this recipe is perfect for serving as a side dish for a family meal and definitely is beautiful when entertaining.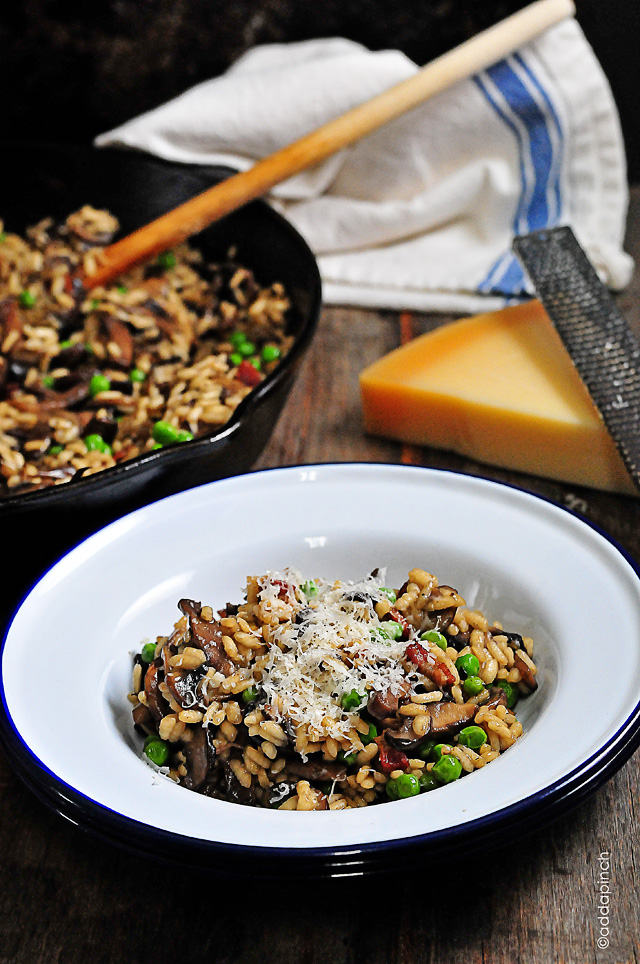 This recipe can easily be halved for a smaller family meal, and easily doubled for a larger crowd. I highly recommend always making a bit extra since it works perfectly for a lunch right by itself the next day. It's hard to beat being able to get two meals out of one recipe. Especially when it tastes as delicious as this mushroom risotto.
You can find the Mushroom Risotto with Bacon and Peas Recipe I created over on the Mushroom Channel Blog, along with so many other delicious mushroom recipes and tips. I'm excited to partner with the Mushroom Channel this year to create and share delicious mushrooms recipes.
Enjoy,
Robyn xoxo
Disclosure: I am a Mushroom Channel featured contributor for 2013.