Petit Four icing, or poured fondant icing, is perfect for using with petit fours, cookies, cupcakes, and cakes.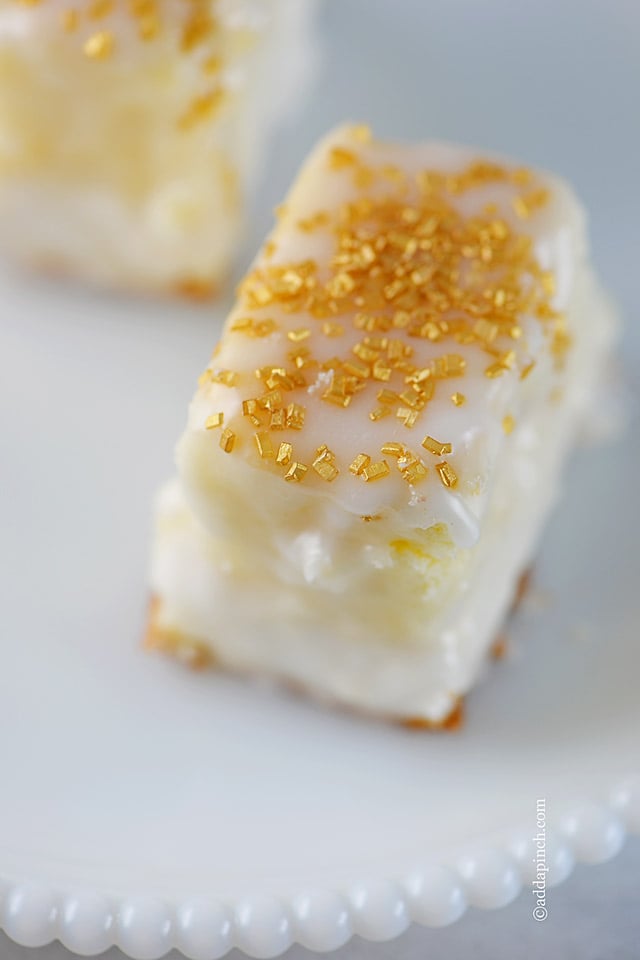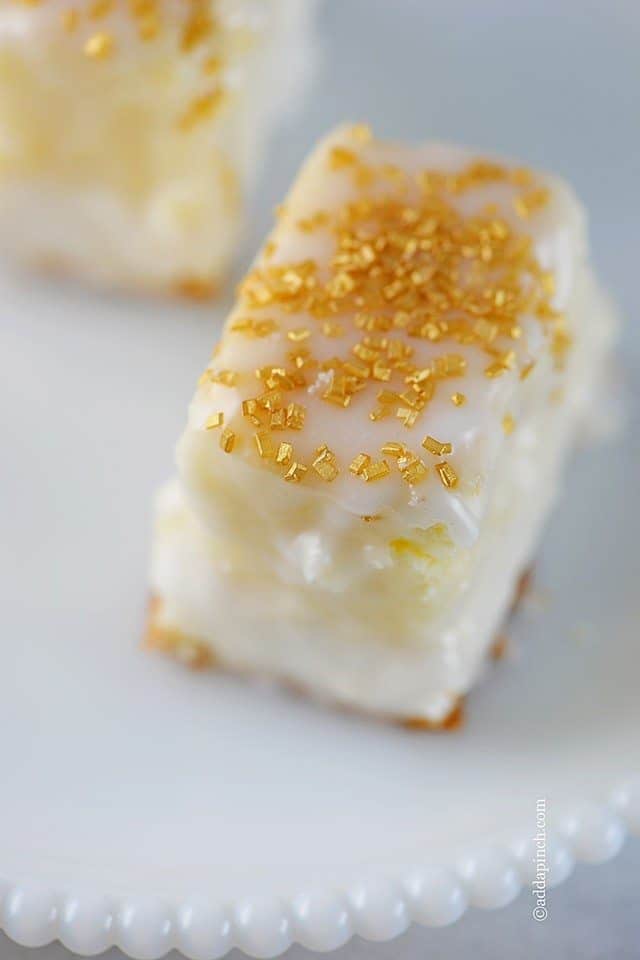 When making this icing recipe, you'll want to make sure the consistency is smooth, not too thin or too thick, and that it falls back into flat ribbons in the bowl when you pour it slowly from a spoon back into the mixing bowl. This will make sure that you pourable fondant frosting will fully coat your petit fours, cookies, cake, cupcakes, or other treats when you pour it over.
I've found a couple of methods to work well for coating my petit fours, cookies, etc without wasting a great deal of my icing.
Pour over a bowl. Place your petit fours or other items on a wire cooling racking, leaving about 1 – 2 inches in between each. Place wire rack over a bowl large enough to support the wire rack. Using a large kitchen spoon, pour icing over each petit four, making sure that the bowl is underneath to catch any drippings.
Pour over parchment or silpat. Similarly to pouring the icing over a bowl, you can also use a rimmed kitchen sheet pan lined with parchment or a silpat to catch any drippings. You can then easily pour the captured icing back into the icing bowl for reuse.
Dip. You can also dip your item directly into a bowl of the icing and then place on the wire rack for cooling.
Here's my Petit Four, or pourable fondant, icing recipe. I hope you enjoy it!

Poured Fondant Icing Recipe
Petit Four icing, or poured fondant icing, is perfect for using with petit fours, cookies, cupcakes, and cakes.
Author:
Robyn Stone | Add a Pinch
Ingredients
3 cups sifted confectioner's sugar
1 tablespoon light corn syrup
4 tablespoons water
1 teaspoon clear vanilla extract
Instructions
Mix together sugar, corn syrup, and water in a medium saucepan. Place over medium - low heat and stir constantly until the icing reaches 100º F. Remove from heat and pour over prepared cakes or cookies.
Notes
Leftover icing may be stored in an airtight container in the refrigerator and reheated to 100º F for using.
You may also use this fondant icing to dip in cookies, petit fours, etc.
Enjoy!
Robyn
Disclosure: Links to products are included in this post to help demonstrate the actual product I am using. These are affiliate links and should you purchase products using these links, I earn a few pennies which I put right back into Add a Pinch. Thank you so much for the love!