Jump to Recipe • Print Recipe
Macaroni and cheese makes a classic dish everyone loves. This macaroni and cheese has been called the best ever by my family!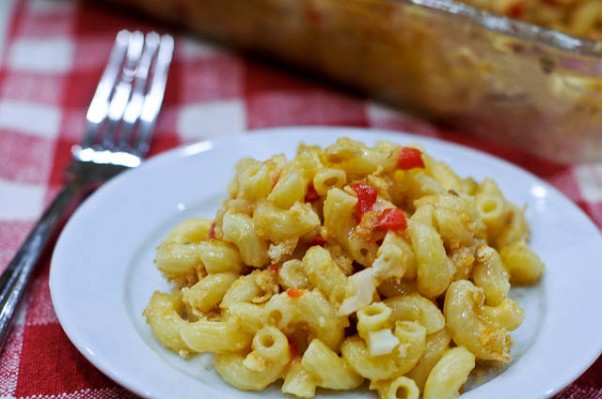 I'm about to share with you the recipe for the best macaroni and cheese I've ever tasted. Ever. Creamy and comforting with a slight little change from the ordinary macaroni and cheese recipes you may have tried before and light years from the boxed varieties you find in the supermarket.
This macaroni and cheese comes together so quickly, you can have it on the table for a busy weeknight supper even though it tastes like you've been working away on it for hours. One of my favorite things to do is to go ahead and prepare the macaroni and cheese all the way to sprinkling the Ritz Cracker crumbs on top and baking. I mix it up the day before and keep it covered in my refrigerator. Then, about 30 minutes before supper, I pop it into the oven and have a mighty happy family.
This macaroni and cheese is a family-favorite recipe that must have been a Southern church potluck staple during my Grandmother and my husband's Grandmother's hay day. Actually, my husband's great aunt Thelma is credited with this recipe on his side of the family while my Grandmother's friend Doris is credited on mine.
I like to just thank them both.
They both deserve the thanks for bringing this macaroni and cheese into each of our lives.
I'm ever so grateful.
I think you will be too when you make it. And you really should make it soon –  and often. It's Southern comfort food at its finest.
Here's how you make it.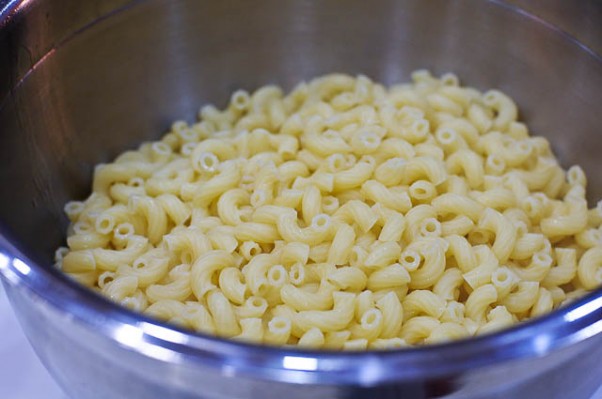 Pour your cooked and drained elbow or macaroni noodles into a large bowl.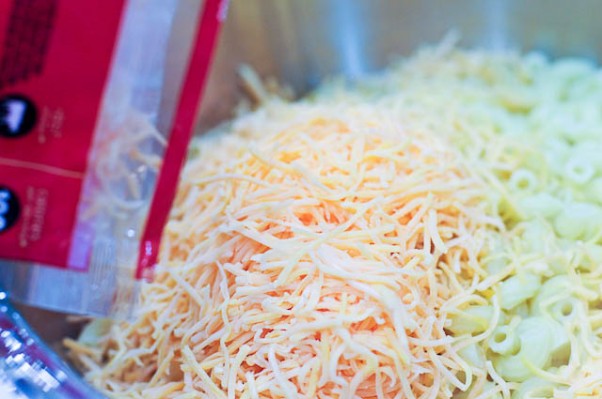 Next comes the grated cheese.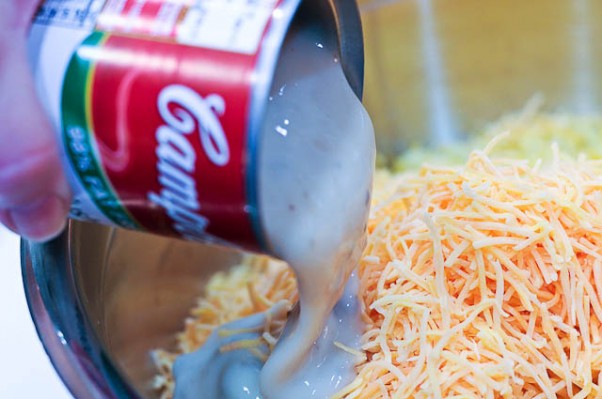 Pour in some cream of mushroom soup.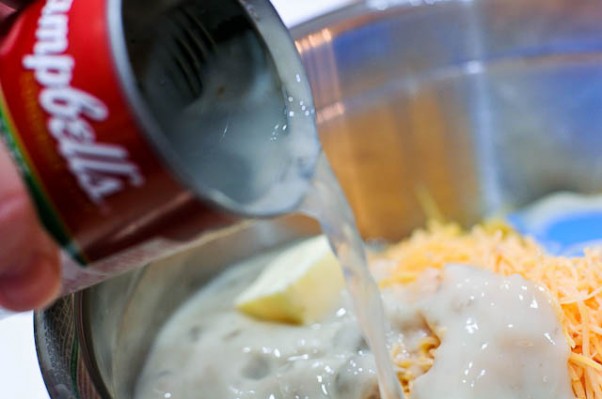 Then fill up your cream of mushroom soup can with water and pour it in.
You'll also toss in your butter.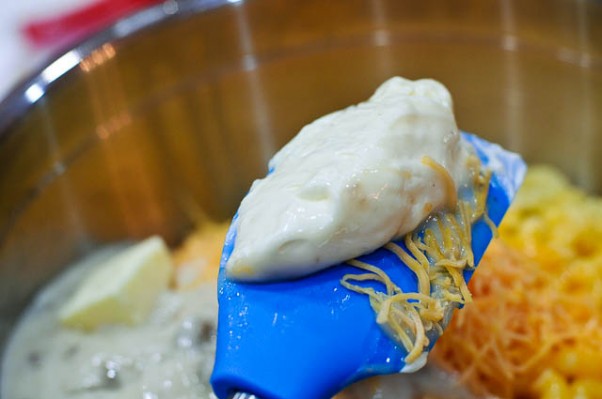 Add in your mayonnaise.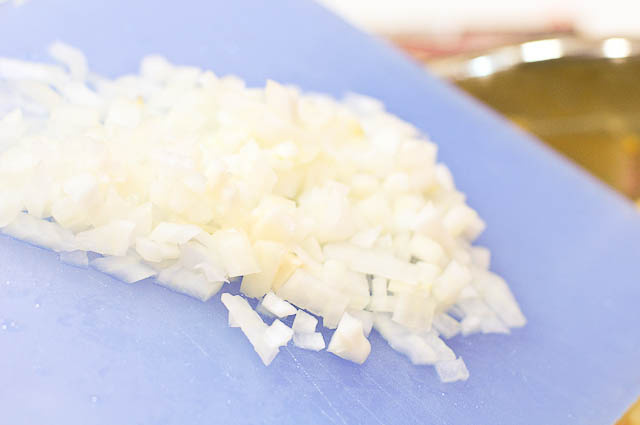 Throw in some onions.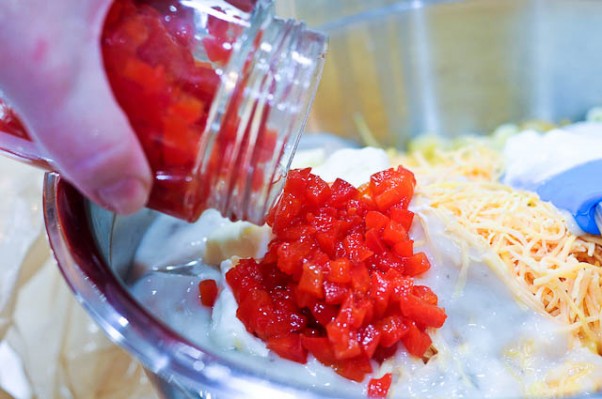 Pour in your drained pimento peppers.
Now mix it all together really well and pour into your baking dish.
Crumble your Ritz or other butter crackers.
Here's a trick my Mother shared with me. Put your crackers into a zip top bag and then roll over it with your rolling pin until all your crackers are crumbled.
Easy peasy.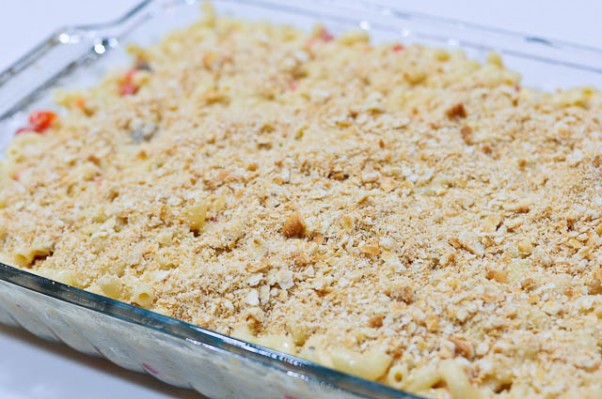 Spread crumbs evenly on top of macaroni and cheese. Top with bits of butter.
Place in 350 oven and bake for 30 minutes.
Then just watch it disappear.
It's like magic how quickly it goes.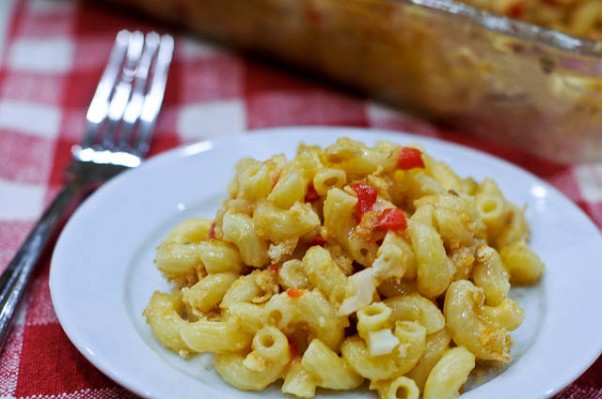 You really should make it soon.
You'll be thanking Aunt T and Mrs. Doris, too.
The Best Ever Macaroni and Cheese
Macaroni and cheese makes a classic dish everyone loves. This macaroni and cheese has been called the best ever by my family!
Author:
Robyn Stone | Add a Pinch
Ingredients
8 ounces package elbow noodles, cooked and drained
8 ounces sharp cheddar cheese, grated
1 10¾ ounce can cream of mushroom soup
10¾ ounces of water
¼ cup onion, chopped
3 heaping tablespoons mayonnaise
¾ cup pimento pepper, chopped (large jar)
4 tablespoons butter
1 sleeve Ritz Crackers, crumbled
Instructions
Preheat oven to 350º.
Mix all ingredients except Ritz Crackers in a large bowl. Pour into a baking dish.
Cover with Ritz Crackers on top.
Bake at 350º degrees for 30 minutes.
Enjoy!