Brisket Nachos Recipe
Brisket Nachos make a quick and easy way to repurpose leftover brisket. So simple and so delicious, it will become a favorite!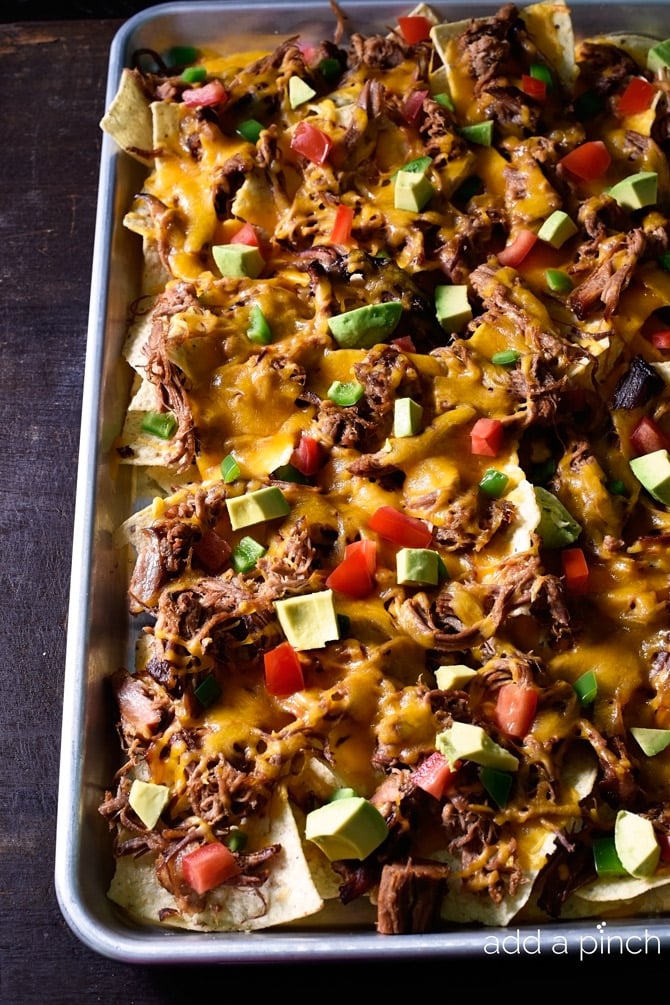 Bart made his smoked brisket over the weekend and I have to admit, I thought about hiding half of it to ensure that we had plenty for leftovers for the week.
I know. That's horrible, isn't it?
But, his smoked brisket is absolutely out of this world delicious and I knew that I wanted to make these nachos one night for a quick supper. I made them last year during football season for us to munch on as we watched the game and since then, whenever we have brisket, it is one of the questions I get before we've even sat down to supper. "Are we going to have nachos later?"
Don't you just love it when your family loves leftovers just as much as they do the original meal? I know I sure do. I try to stay a bit creative with how I repurpose leftovers so that we are always eating the same ol' same ol' and so that it adds just a bit of variety. But sometimes, there are leftover makeover favorites that you just can't ignore! This brisket nachos recipe is definitely one of them!
If you don't want to smoke your brisket, you can cook it in the oven instead. Either way works just fine for these nachos!
Here's my Brisket Nachos recipe. I hope your family asks for them as much as mine does!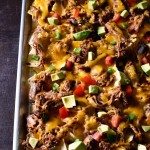 Print Recipe
Brisket Nachos Recipe
Prep Time10 mins
Cook Time12 mins
Total Time22 mins
Servings: 4
Ingredients
4 cups tortilla chips
4 to 6 cups cooked shredded smoked brisket or oven-cooked brisket
2 to 3 cups grated cheddar cheese
1 deseeded jalapeno diced
1 medium tomato diced
1 medium avocado diced
Instructions
Preheat oven to 350º F. Arrange half of tortilla chips in a single layer on the sheet pan. Top with half of each: brisket, cheese, and jalapeno. Repeat layer with remaining chips, brisket, cheese and jalapeno. Place in the oven until the cheese has melted, about 12 to 15 minutes. Remove from oven and top with tomato and avocado. Serve with optional toppings, if desired.
Enjoy!
Robyn xo