This festive and easy Candy Corn Snack Mix is a simple blend that's perfect for fall parties or for a sweet and salty treat.
A simple blend, this candy corn snack mix comes together in mere seconds and disappears rather quickly as well.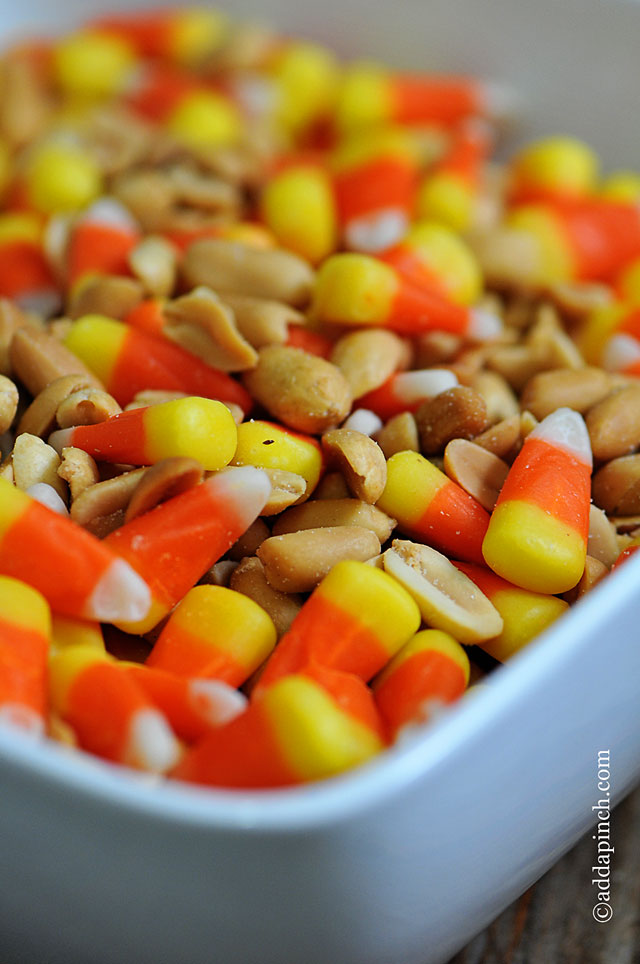 I have a confession. I'm a huge candy corn fan. There, I admit it and feel so much better. Want to know why I stock up each year with bag upon bag of the cute little yellow, orange and white confections? It is for this Candy Corn Snack Mix.
Once you taste this simple snack mix, you'll know why I keep this candy corn snack mix on hand nearly as much as I do. Seriously, once you taste it, you may start stocking up too. Please save me a bag.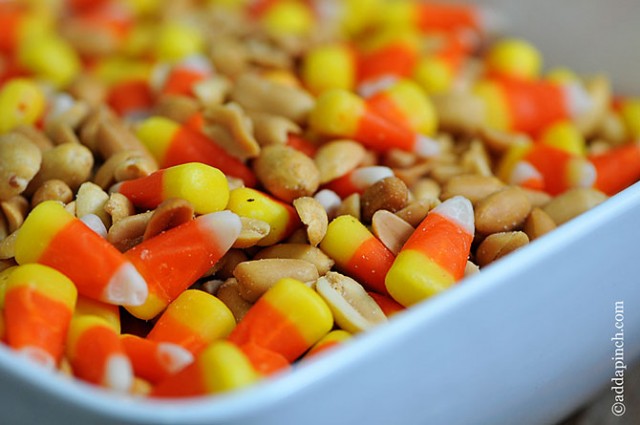 Whether you have big plans for a fun fall party or a Halloween party or are just looking for quick, tasty snacks, this is a tasty option. It can't get any simpler and it really is a delicious sweet and salty snack.
How to Make Candy Corn Snack Mix
Ingredients
Candy Corn – 1 bag (usually around 16 ounces per bag)
Cocktail Peanuts – one container of around 16 ounces
Instructions
Mix. In a large bowl, mix together the peanuts and the candy.
Serve. You can leave in the one big serving bowl if you wish, or for a party where lots of fingers will be grabbing your snack mix, you can divide into small cellophane treat bags and tie with a festive fall ribbon or string.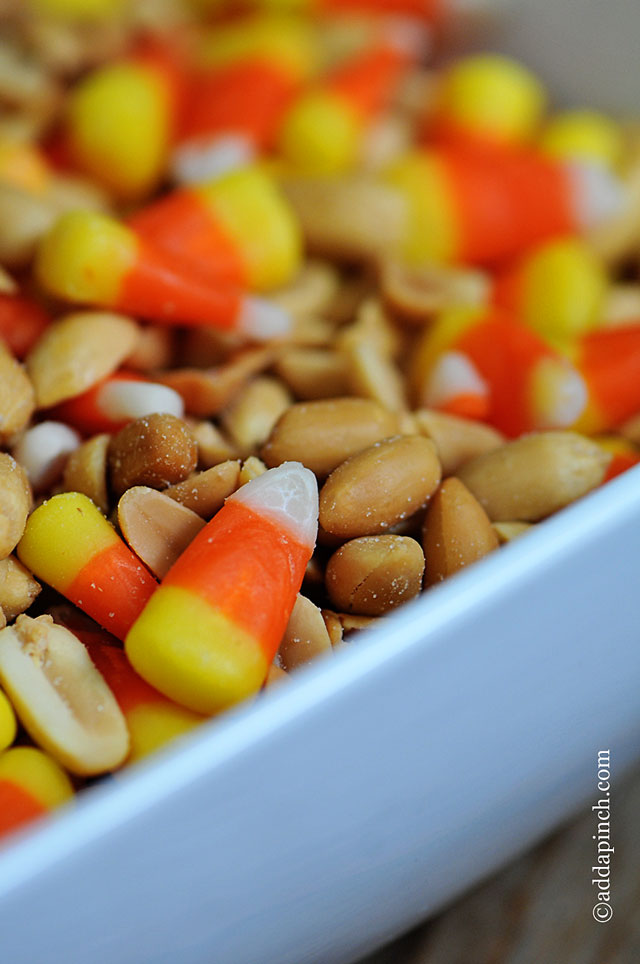 This sweet and salty snack is very simple to make as you see and it's so festive too! It's so simple to combine these two ingredients and serve but you can be so creative with how you serve it. Make some fun snack size treats in themed bags or food safe mini serving containers to have out on a decorated table at your fall party.