Happy Halloween!!!
Do you have big plans for a fun Halloween party or are you dressing up your little ghosts and goblins for a fun evening of trick-or-treating?
If you didn't know already, we live on the edges of civilization to the point that trick-or-treaters have not once graced our doorstep in all of the years we've lived here. Not that I'm complaining! I certainly wouldn't venture down our long driveway for a handful of candy either. Heh! Especially when the coyotes are howling and the owls are hooting. Okay, I'm now officially scaring myself! Let's change the subject to something not nearly as scary. M'kay?
I have a confession. I'm a candy corn hoarder. There, I admit it and feel so much better. Want to know why I stock up each year with bag upon bag of the cute little yellow, orange and white confections? It is for this Candy Corn Snack Mix.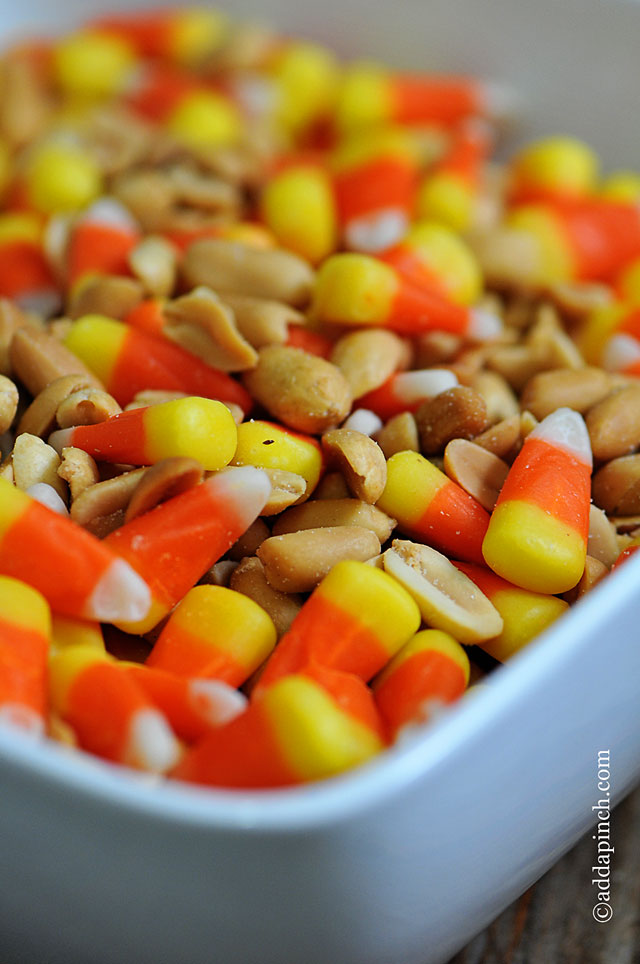 I know, I know. I really don't need to be able to keep this candy corn snack mix on hand nearly as much as I do. But, seriously, once you taste it, you'll completely understand my rationale.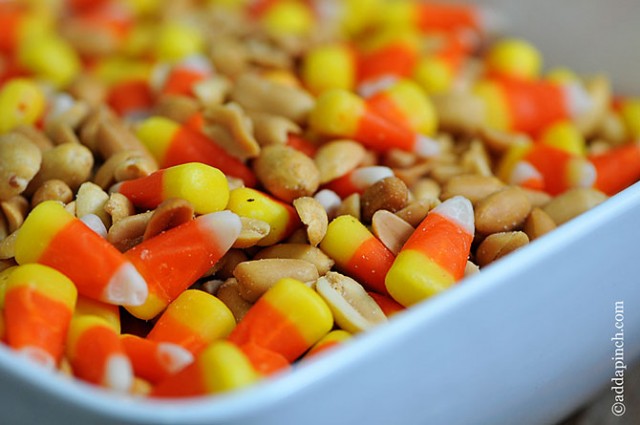 A simple blend, this candy corn snack mix comes together in mere seconds and disappears rather quickly as well.
Probably because it tastes oh so similar to that famous Pay Day candy bar that I've loved since my childhood.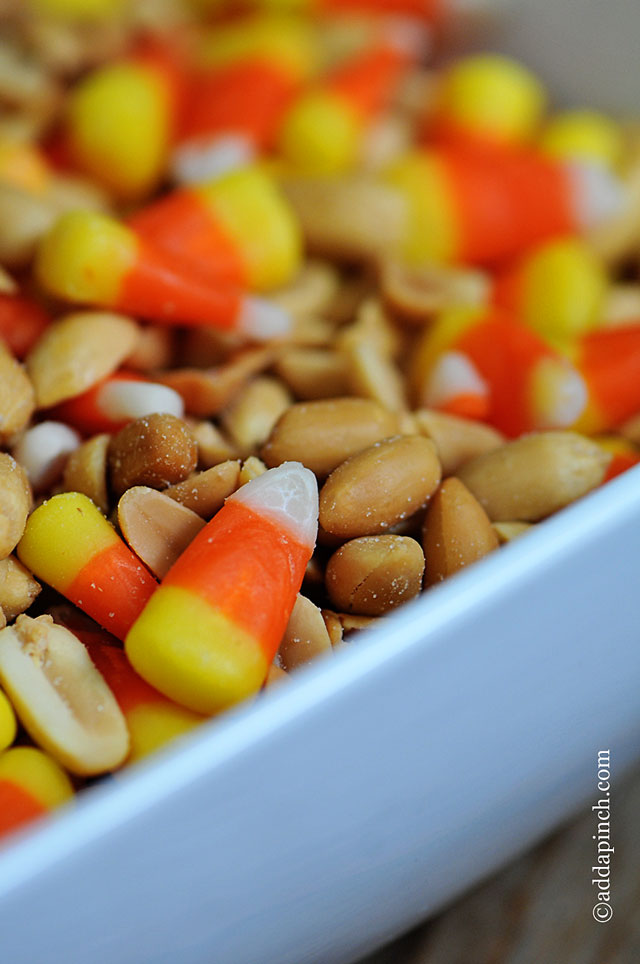 And, because I love you so, you are in luck. I'm now sharing about my love of this candy corn snack mix today on Disney's Babble.com. I don't want you to be deprived of this simple little snack. But, do promise me one thing. If you live in my area, please leave me an extra bag or two at the grocery store.
Head on over to Babble for the exact ratio to make this little candy corn snack mix perfection.
Happy Halloween!
Robyn xo