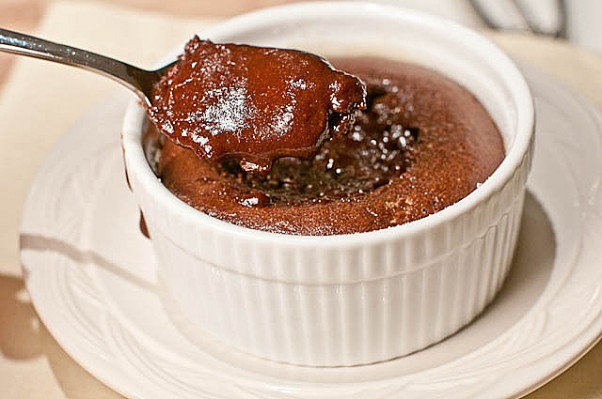 Serving chocolate melting cake will definitely make you a favorite with any chocolate lovers in the crowd. When they first stick their spoon into It's warm, melted chocolate center, they'll think you slaved away all day in the kitchen. Or they may think you are a magician. Or both.
But it couldn't be simpler to make. With a few ingredients and 30 minutes, you can will be the recipient of chocolate adoration!
Here's how I make it.
Chocolate Melting Cake Recipe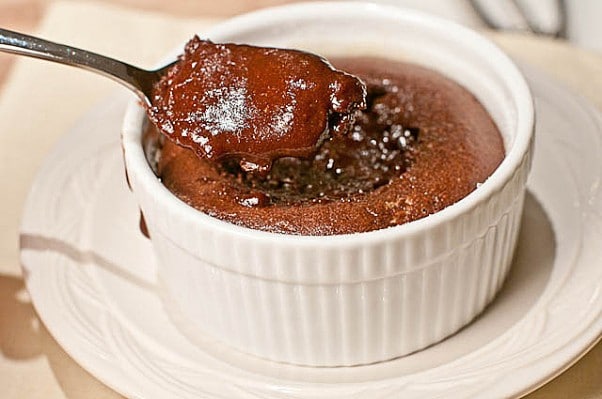 A delicious recipe for chocolate melting cake perfect for the chocolate lover.
Ingredients
8

ounces

chocolate chips

1

cup

butter

7

eggs

7

tablespoons

sugar

1/2

cup

flour
Instructions
Preheat oven to 375 degrees.

Melt together chocolate and butter.

Add eggs and sugar together in a large bowl.

Whisk until combined. Add in flour, whisk until combined.

Slowly combine chocolate mixture with egg mixture.

Combine well.

Butter and sugar individual ramekins.

Pour chocolate into individual ramekins, filling ¾ of the dish.

Bake at 375 degrees for 15-20 minutes until just done.

If mixing sizes of ramekins, be sure to remove the smaller ramekins earlier than larger ones.

The outside of the chocolate melting cake should be firm and the inside should have melted chocolate.

Serve with a scoop of ice cream or your favorite vanilla sauce.
This recipe makes 4 large ramekins or 8 smaller ramekins of cake. Just perfect for your next party!
Enjoy!