Egg Free Dairy Free Chocolate Cake Recipe – a chocolate cake recipe perfect for those with egg and dairy allergies!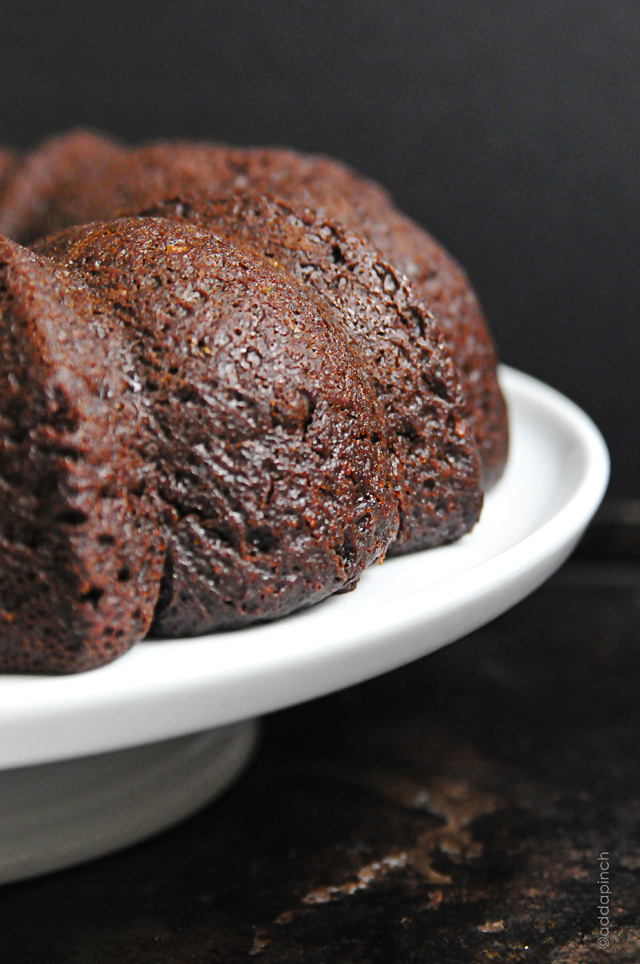 My mother has a sensitivity to eggs that has developed over the past 20 years or so. She can sometimes eat eggs and them not bother her and other times she ends up feeling like she has the flu. Needless to say, she rarely eats eggs and I become obsessive about the recipes I make for her. I'm routinely trying desserts that I can make for her that are egg-free yet still taste delicious. That's where this egg free chocolate cake recipe comes in.
This chocolate cake recipe works perfectly as it is both egg and dairy free by simply using avocado puree. This was my first foray into baking with avocados in place of eggs and dairy and I have to say now that I've been bitten by that bug, I can't wait to try adapting more of my baking recipes with them for my mother. That way she can enjoy a delicious slice of cake without worrying how it will make her feel.

I've learned that if you are simply trying to remove the dairy or oil from your baking, you can replace the butter or oil with an equal amount of avocado puree with very similar results, and without your baked goods having an avocado flavor. Do keep in mind that using an avocado instead of an egg or butter may cause your baked goods to bake a bit differently. They may brown more quickly or they may rise a bit higher. Just keep an eye on them as they are reaching their full baking time.
Rich, dense, and extra moist, you really don't miss the egg or dairy in this cake.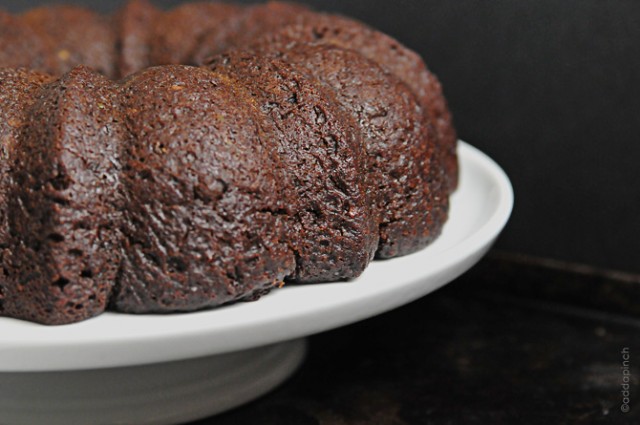 If someone you love is really trying to remove egg and/ or dairy from their diet, making this chocolate cake just for them is a really great thing to do.
Here's the recipe for this egg-free chocolate cake.
Egg Free Chocolate Cake Recipe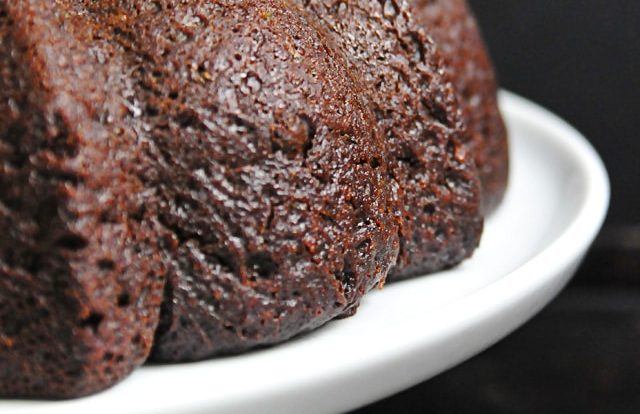 Egg Free Dairy Free Chocolate Cake Recipe – a chocolate cake recipe perfect for those with egg and dairy allergies!
Ingredients
3

cups

all-purpose flour

1/2

cup

unsweetened cocoa

3/4

teaspoon

salt

2

teaspoons

baking soda

2

teaspoons

baking powder

2 1/2

cups

granulated sugar

1/4

cup

vegetable oil

1/2

cup

avocado puree

1 avocado

2

cups

water

2

tablespoons

distilled white vinegar

2

teaspoons

vanilla extract
Instructions
Preheat oven to 350º F and prepare bundt pan with nonstick baking spray. Set aside.

In a large bowl, whisk together flour, cocoa, salt, baking powder, and baking soda.

In another large bowl, mix together sugar, oil, avocado puree, water, vinegar and vanilla until smooth.

Add all dry ingredients into wet ingredients and whisk together until smooth and creamy. Pour batter into prepared bundt pan.
Nutritional Information
Calories:
222
kcal
|
Carbohydrates:
51
g
|
Protein:
3
g
|
Fat:
1
g
|
Saturated Fat:
1
g
|
Polyunsaturated Fat:
1
g
|
Monounsaturated Fat:
1
g
|
Sodium:
249
mg
|
Potassium:
141
mg
|
Fiber:
2
g
|
Sugar:
31
g
|
Vitamin A:
7
IU
|
Vitamin C:
1
mg
|
Calcium:
31
mg
|
Iron:
2
mg
Enjoy!
Robyn xo