Carrot Cake makes for a flavorful and delicious dessert! Made with grated carrots and other mix-ins, this is my favorite carrot cake recipe of all time!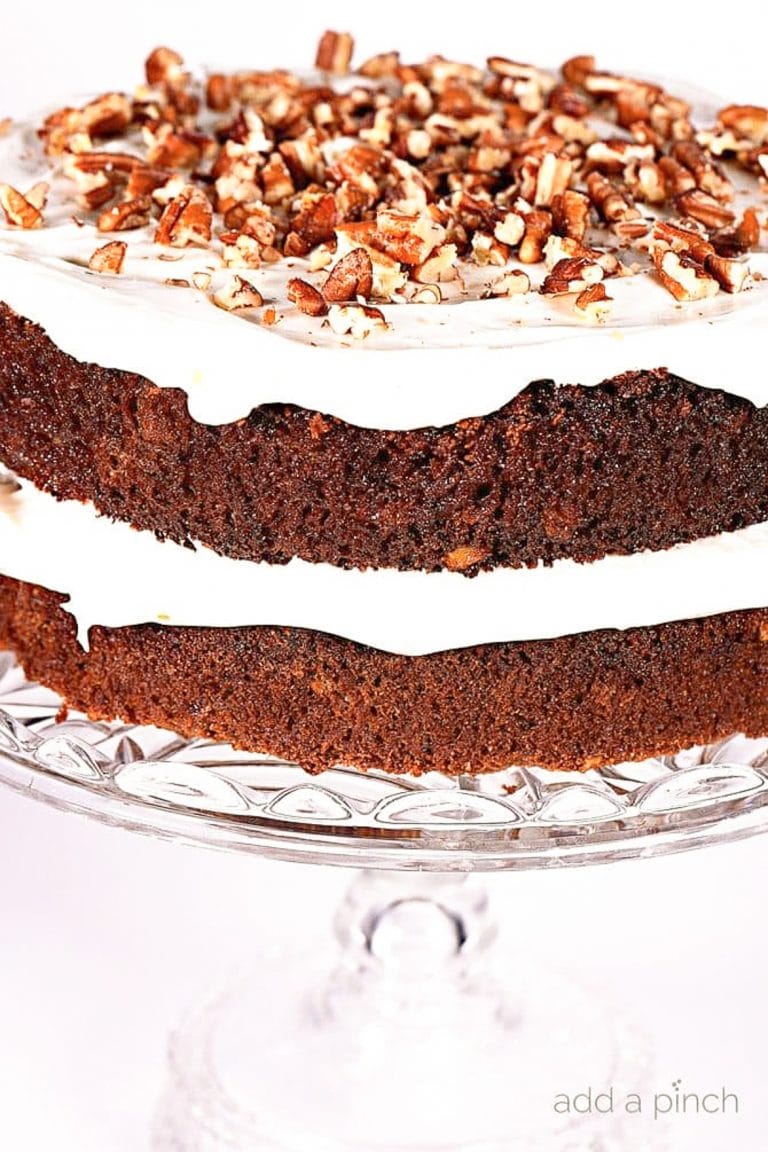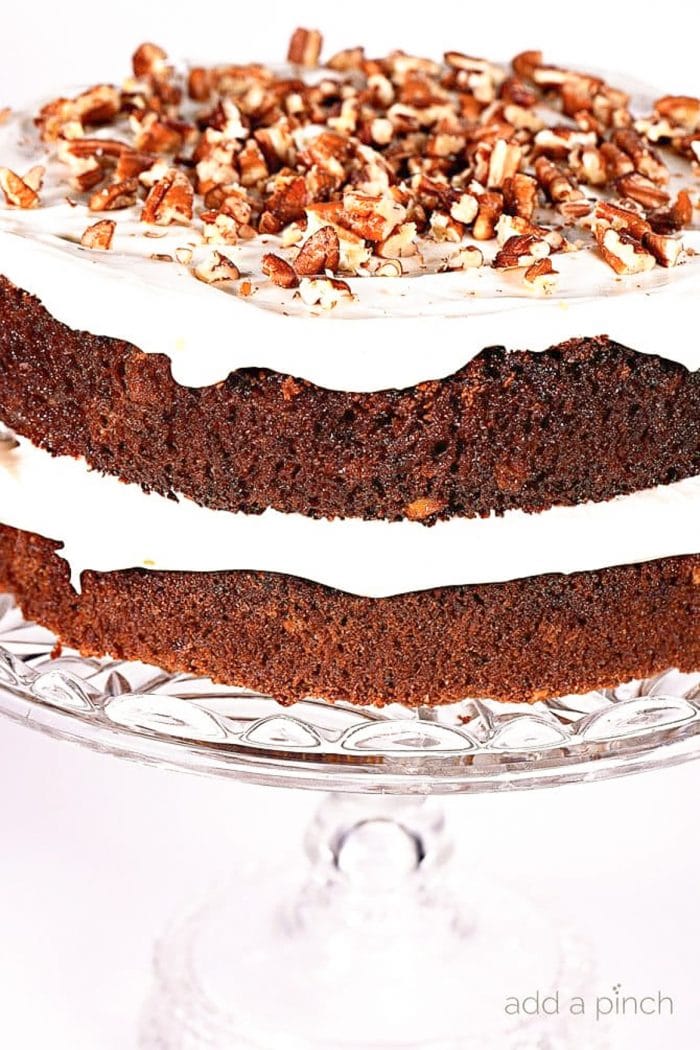 I have never really been a fan of carrot cake. Chocolate cake? You betcha! Fluffy white cake? Yes, please. But carrot cake hasn't been a favorite. I think it goes back to my childhood of trying a bite of it at a potluck or reunion and then desperately needing a glass of tea or something to help wash it down. Since then whenever it was offered, I shied away from it. Well, that is until I learned that it was one of my husband's favorite cakes.
How in the world we could have been married for so many years before I knew this piece of information, I'll never know. But, there it was. And all I knew was, I had to make it for him.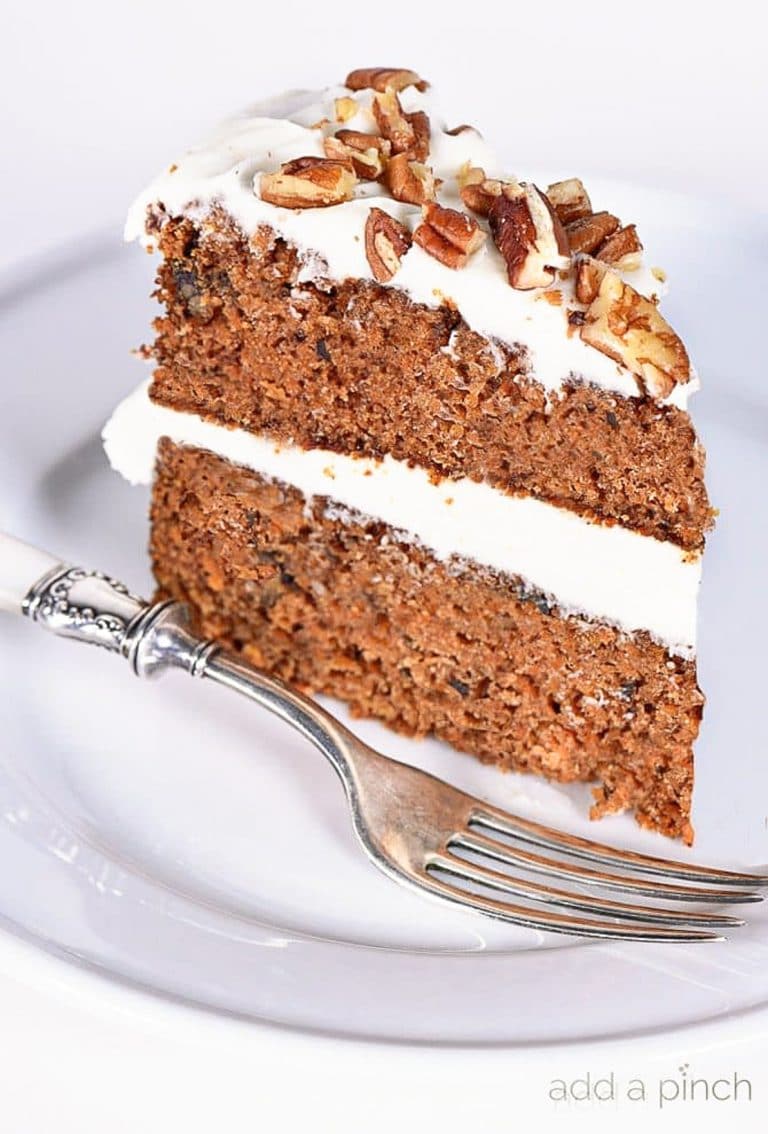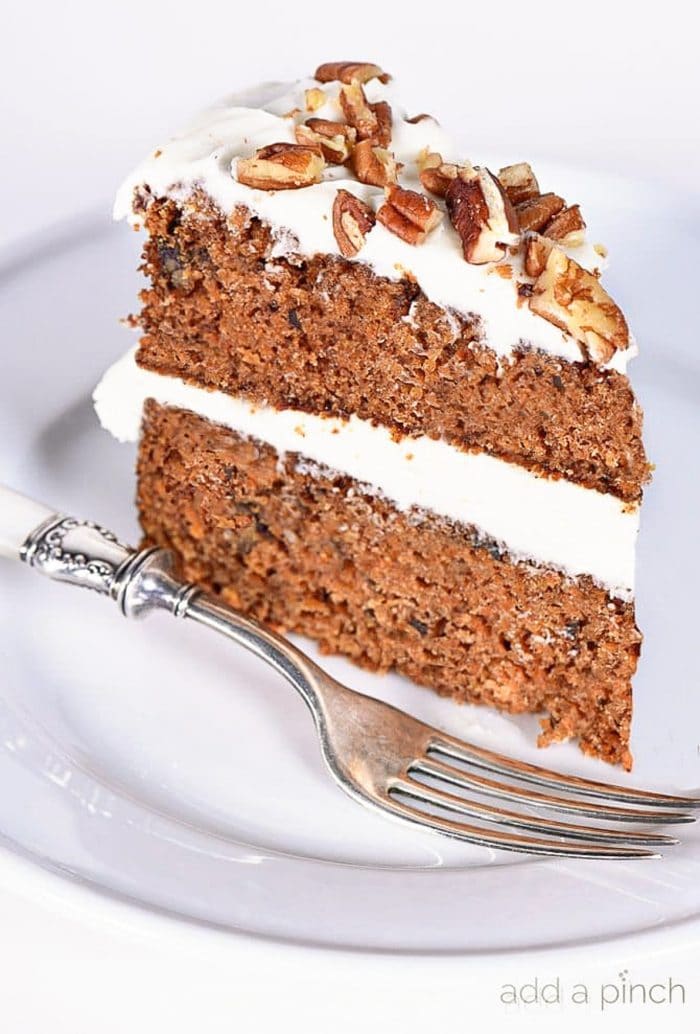 So, knowing that my Grandmother Verdie had a recipe in her treasure trove of recipes, I dug through until I found it. I knew hers would be delicious for anyone that enjoyed carrot cake, but I wanted to tweak it just a bit.
The result?
Well, now I'm a carrot cake convert and Bart says this is his favorite carrot cake that he's ever eaten. I think I'm back in his good graces.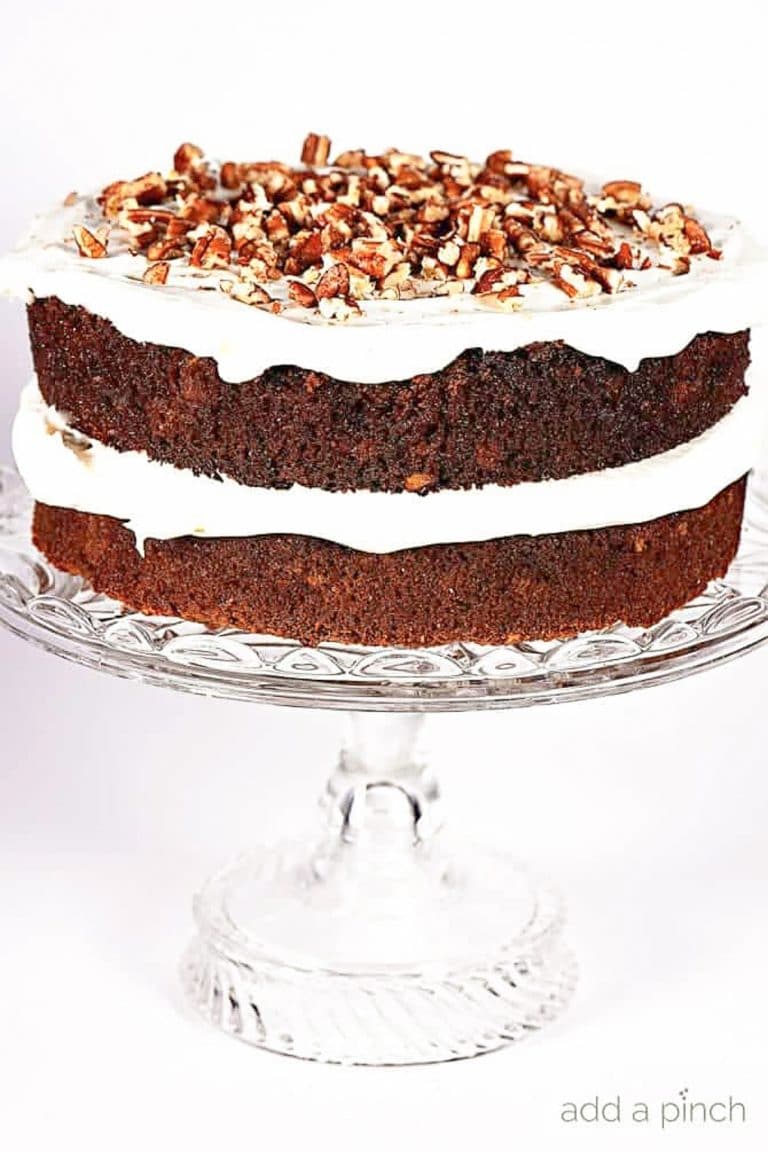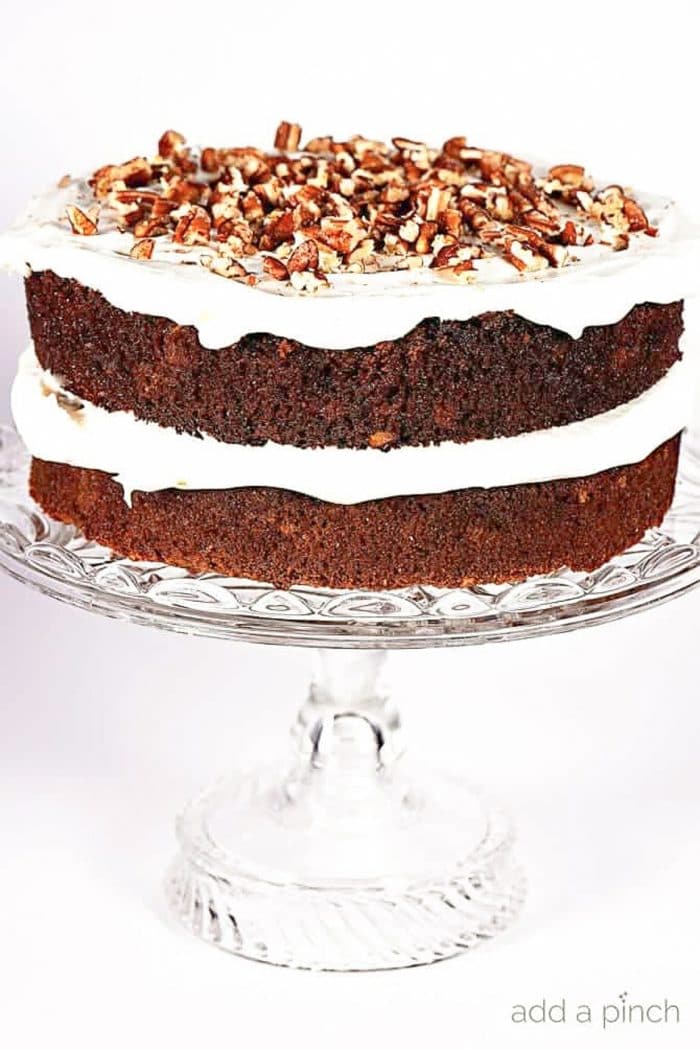 Here's my Favorite Carrot Cake Recipe. I hope you love it as much as we do!
The Best Carrot Cake Recipe Ever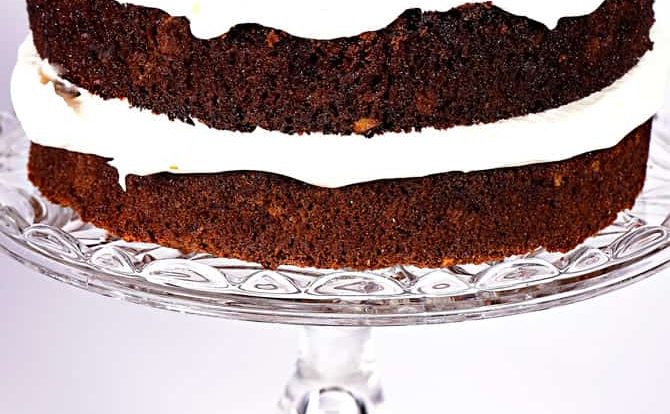 Favorite Carrot Cake Recipe – Carrot Cake makes for a flavorful and delicious dessert! Made with grated carrots and other mix-ins, this is my favorite carrot cake recipe of all time!
Ingredients
4

tablespoons

butter

softened

5

tablespoons

coconut oil

vegetable oil, or canola oil

1/2

cup

granulated sugar

1

cup

packed brown sugar

1 1/2

teaspoons

vanilla extract

3

large eggs

2

large egg yolks

2

cups

all-purpose flour

2

teaspoons

baking powder

1/2

teaspoon

baking soda

2

teaspoons

ground cinnamon

1/2

teaspoon

ground ginger

1

teaspoon

salt

1/3

cup

buttermilk

3

cups

about 6 medium grated carrots

1 1/2

cups

roasted pecans

divided
Instructions
Preheat oven 350º F. Coat two 8-inch cake pans with butter or shortening and lightly dust with flour to prevent cake from sticking while baking. Alternately, coat well with baking spray.

Mix together butter, coconut oil, granulated sugar, and brown sugar in a large bowl with an electric mixer until well combined. Mix in vanilla extract until well incorporated. Add eggs one at a time, beating well after each addition before adding the next. Add egg yolk making sure well combined.

Whisk together flour, baking powder, baking soda, cinnamon, ginger and salt in a medium bowl.

Add half of the flour mixture to the butter and sugar mixture and beat until well incorporated. Add buttermilk, beating until just combined before stirring in remaining flour mixture.

Fold in carrots, 1 cup of pecans and divide the batter between the two prepared cake pans.

Bake until cakes spring back when gently touched in the center and the edges begin to turn loose from the sides of the pan, about 30 – 40 minutes. Remove from the oven and allow to cool in the pans on a wire rack for about 5 minutes. Turn out of pans and allow to cool completely on a wire rack.

Frost cake with cream cheese frosting.
Notes
1 – I use White Lily all-purpose flour, which is made of 100% soft winter wheat. If White Lily flour is not available, you may want to use cake flour instead.
2 – Additional mix-ins may be included or used in place of the 1 cup of pecans. I would recommend coconut, raisins, walnuts, or even pineapple. The total amount of mix-ins should not exceed 1 cup.
3 – I only used half of the cream cheese frosting recipe for the cake photographed and did not spread frosting on the sides of the cake.
Enjoy!
Robyn xo