Jump to Recipe • Print Recipe
This General Tsos Chicken Recipe brings a favorite take-out dish home! So easy to prepare and ready in less than 30 minutes!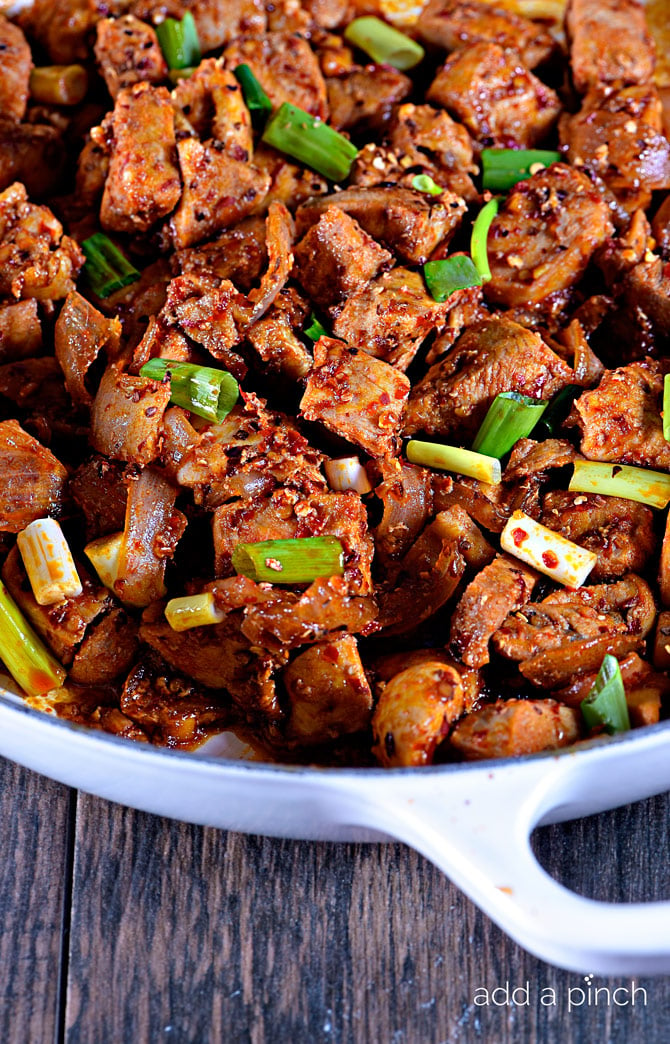 One of my absolutely favorite take-out dishes is General Tso's Chicken. There's just something about that spicy kick from the sauce with the chicken that I crave from time to time.
But generally, whenever I order take-out, I don't feel my best afterwards. I'm not sure if it is the amount of sodium in the dish or preservatives, but as much as I love it while I'm eating it, I regret it soon afterward.
So, I decided to make it myself at home a few years back instead. I knew the major flavor profile and could figure out the ingredients and set about figuring out how to make a dish I love without dreading the headache and swollen feeling that followed. My other goal? Make it healthier so that I could feel good about feeding it to my family, too!
I decided to skip the step of frying the chicken in cornstarch and oil and just saute the chicken instead. I don't miss the fried and it saves a whole lot of time in making my homemade General Tso's Chicken.
Speaking of time? I can have my version on the table faster than we can order in from our local Chinese delivery.
Now, how cool is that?
Here's how I make my homemade General Tso's Chicken Recipe. I hope you love it, too!

General Tsos Chicken Recipe
This General Tsos Chicken Recipe brings a favorite take-out dish home! So quick and easy and ready in less than 30 minutes!
Author:
Robyn Stone | Add a Pinch
Ingredients
1 tablespoon olive oil
4 boneless, skinless chicken breasts, cut into 1-inch cubes
3 red chili peppers, minced (deseeded for less heat)
4 cloves garlic, minced
½ medium onion, sliced
1 cup tomato sauce
2 tablespoons low-sodium soy sauce (or regular, if you prefer)
1 tablespoon rice vinegar
2 tablespoons honey
2 green onions, cut into ½-inch pieces
Instructions
Drizzle olive oil into large skillet or Dutch oven over medium heat. Add chicken and cook, stirring frequently, until lightly browned, about 5 to 7 minutes. Stir in chili peppers, garlic, and onion and cook until fragrant and the onions are tender, about 3 more minutes. Stir in tomato sauce, soy sauce, rice vinegar, and honey and cook until thick and reduced, about 10 minutes. Stir in green onions and serve.
Enjoy!
Robyn xo