Learning how to freeze fresh peaches preserves that juicy summer peach for later use in just a few simple steps!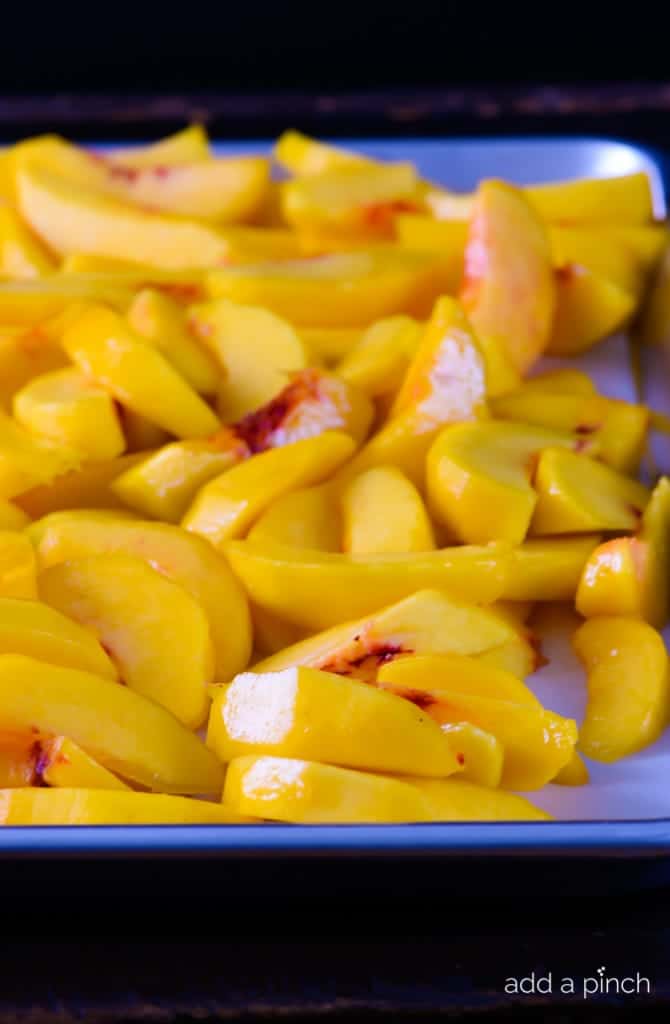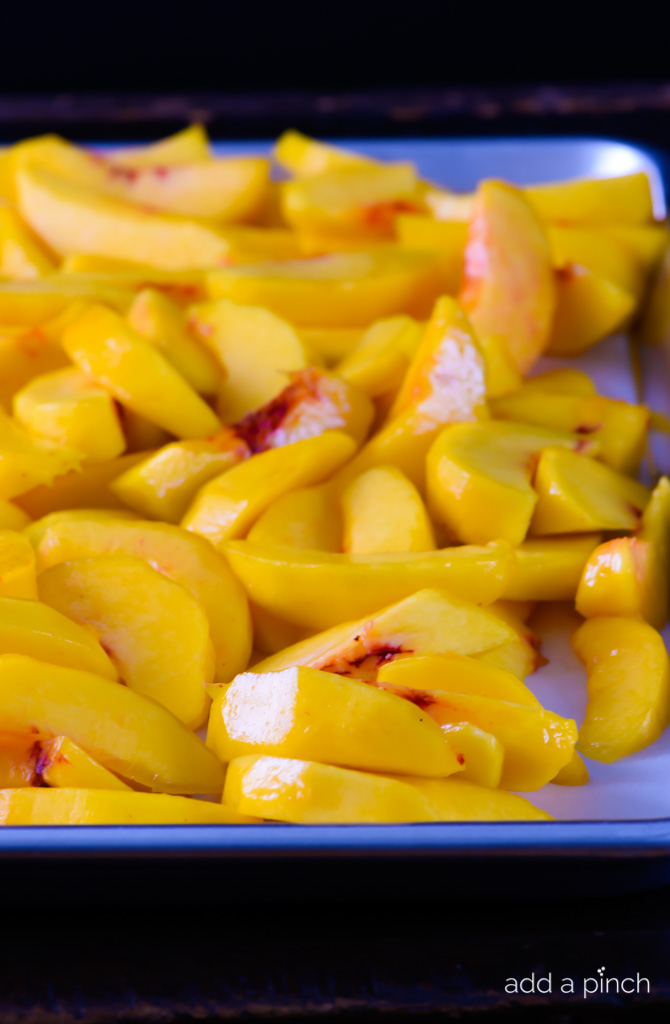 I love peaches that are so fresh that you can hardly contain all the juices that flow from them when you peel away that fuzzy skin. The smell of them just begs you to make something glorious with them – like Peach Cobbler, Peach Ice Cream or Grilled Peaches to name a few.
The other day, I visited our local farmer's market and as soon as I walked in, the smell of the peaches was like a heady perfume. I couldn't help myself and before I knew it, we were loading three heavy half bushel baskets into the back of my car. After I'd made the required cobbler, ice cream and grilled peaches, I knew I needed to get busy preserving as much of that freshness as I could before they began to spoil.
Some of the peaches became peach jelly, others preserves and still more were dehydrated, but by in large I decided to freeze most of the fresh peaches so that I could use them in even more recipes and dishes throughout the fall and winter.
I remember Mama and my Grandmother doing the same each summer and by Thanksgiving, we were all so thankful that they'd taken the time to freeze peaches we'd promise to help them more the next year! Since I'm a few wrinkles older than I was way back then, the tables have turned a little bit and now Mama is helping me.
I know that come Thanksgiving, we'll all be glad I loaded up the back of the car with those baskets of peaches. That, and we'll wish I'd gotten just a few more.
Here's the step by step I use for how to freeze peaches.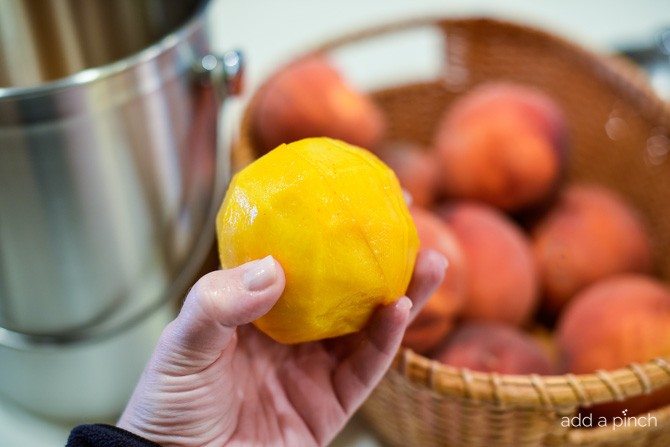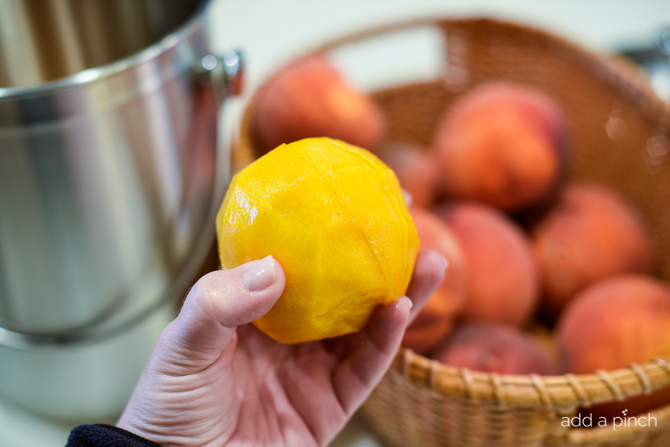 You'll want to make sure that you select fresh, juicy, ripe and delicious peaches. Then, just peel them, being sure to also remove any places that may have been bruised if there are any. (Excuse the claw! Ha!)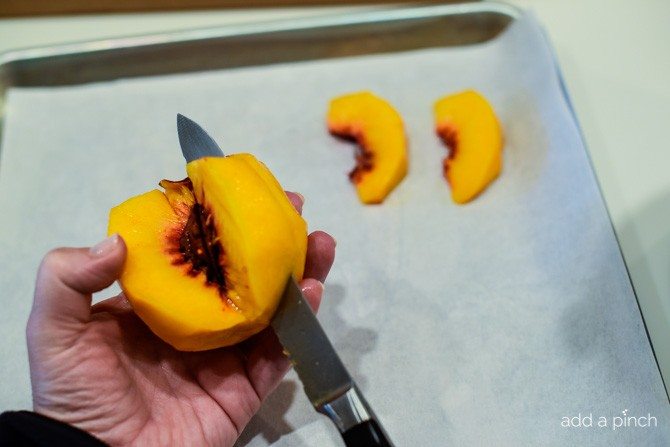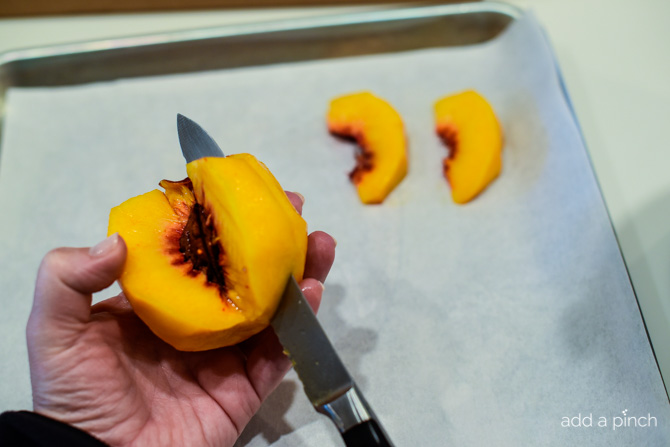 Using a sharp knife, just slice into your peach stopping a bit before the pit to make sure you don't damage your knife. Then, using the knife, just remove the peach slice from the rest of the peach.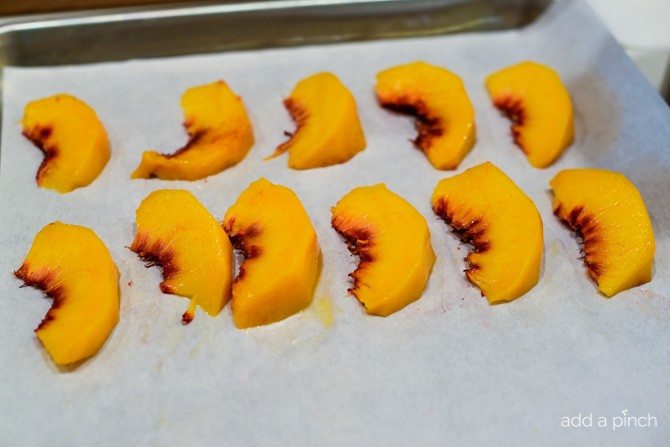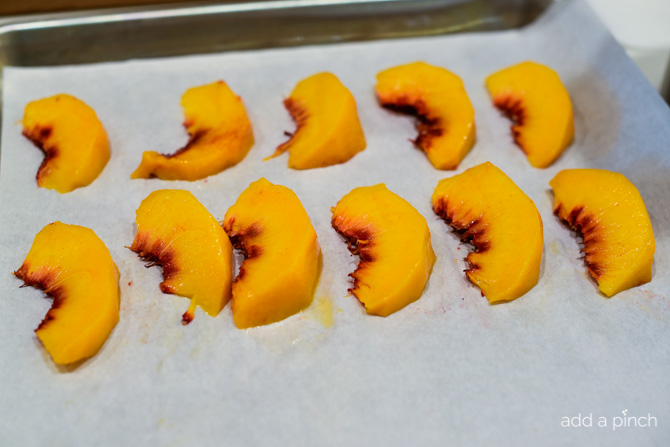 And then plop it onto a baking sheet. I like to use the parchment paper so that the peaches don't stick to the baking sheet  when you flash freeze them. Repeat until you've filled up the pan.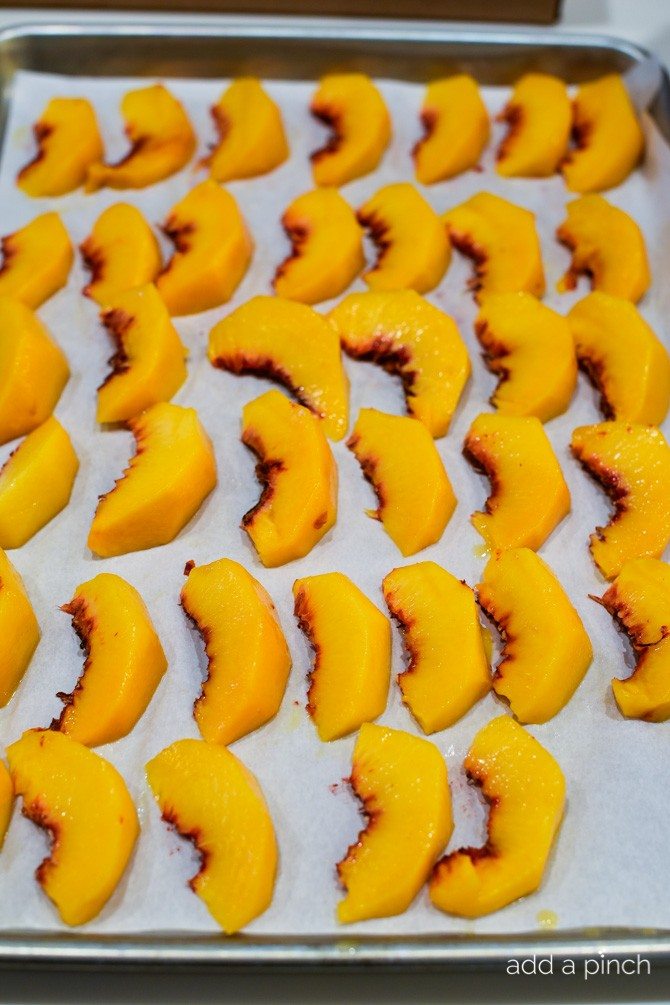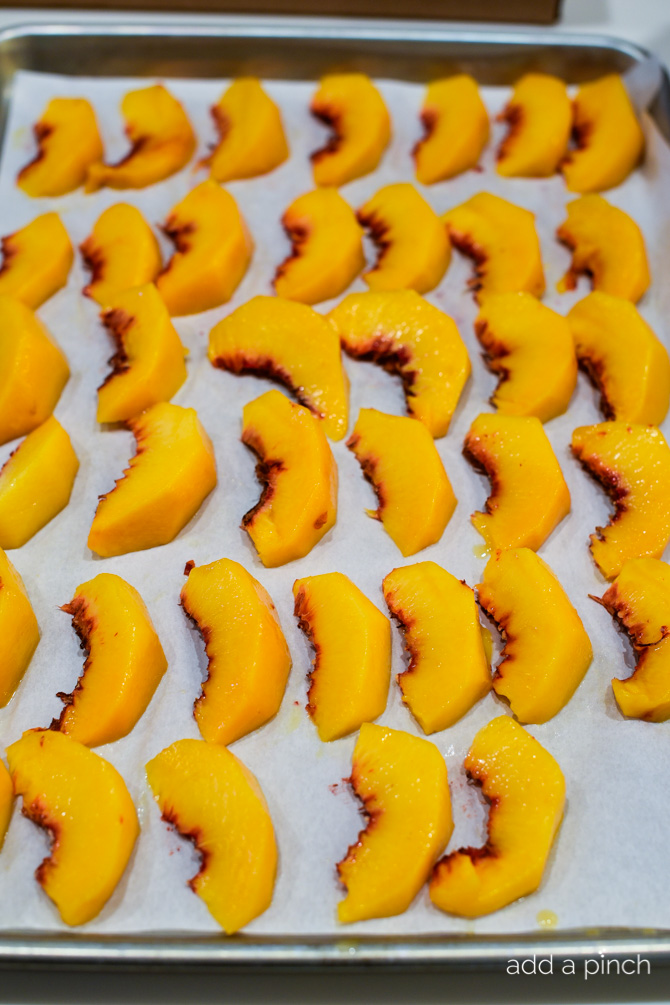 Next, cover the baking sheet with plastic wrap and pop it into the freezer for at least 15 minutes or so to allow the peaches to flash freeze.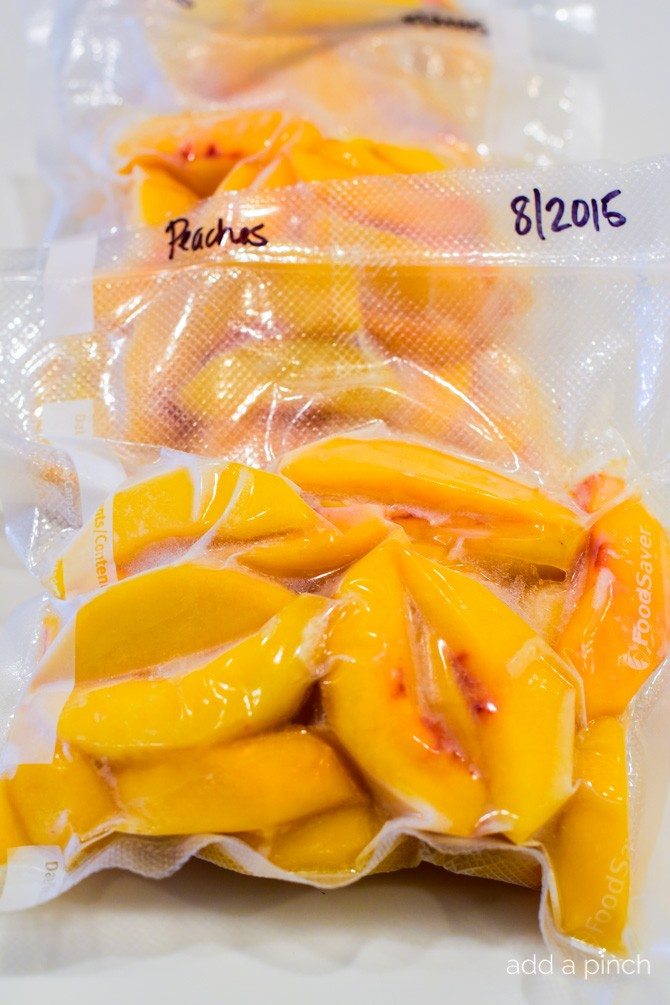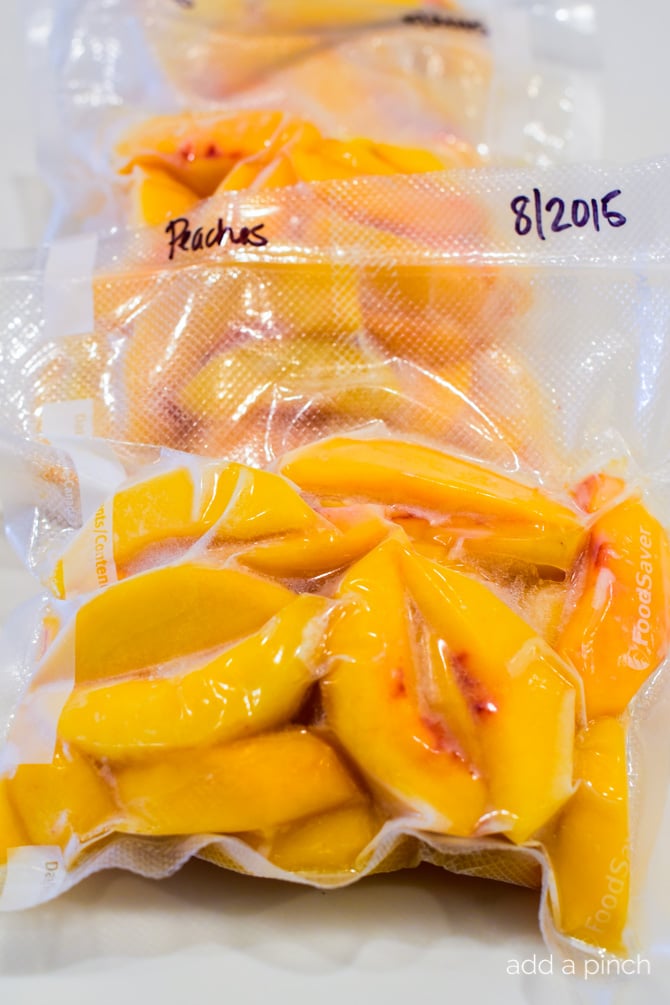 Once they've frozen, remove them from the baking sheet and place into freezer safe bags or vacuum seal.
Some people recommend using Fruit Fresh sprinkled on the peaches to help preserve their bright coloring once they've thaw for use.
Frozen peaches should keep well in the freezer for up to 12 months if stored properly.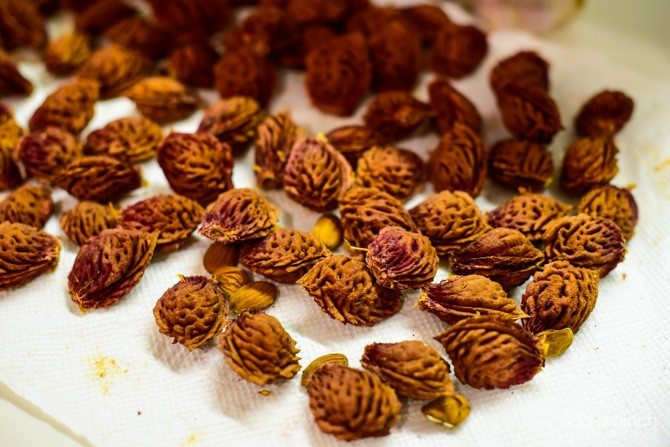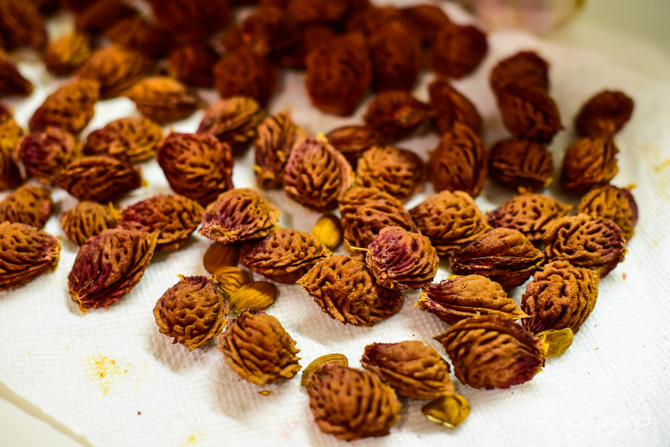 And in other news, I'm drying out the pits to try my hand at planting a few of these seeds to see if they germinate. Any peach tree growers out there? If so, any advice is welcome.
Pretty please.
Robyn xo