Peach Ice Cream Recipe
This Peach Ice Cream seriously rivals any peach ice cream I've ever tasted. Like, evvvvv-er.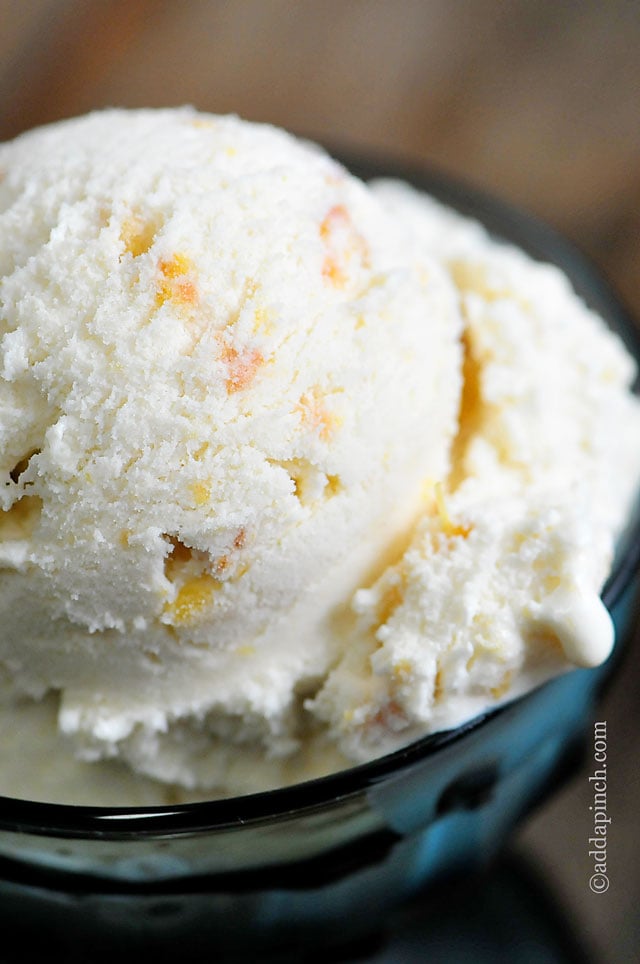 Creamy, rich, luscious, and perfectly peachy, this is definitely my family's favorite recipe for homemade peach ice cream. I think it has to do with just a few little tricks I've found that make it juuuuust right in my book.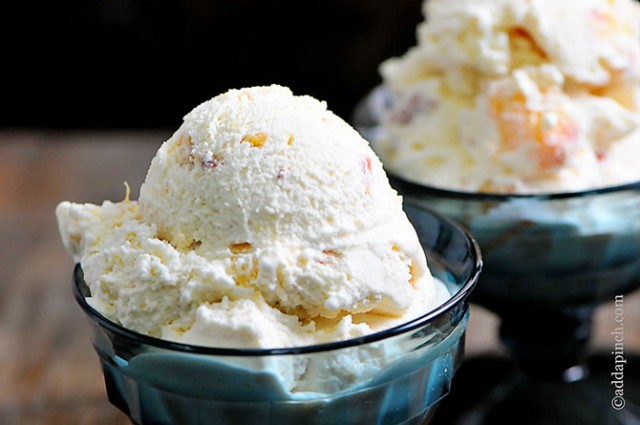 Are you ready for them?
Roast the peaches.
Oh yes,  it makes a difference. At least I think it does.
The peaches take on a deeper, richer flavor and become even sweeter, in my opinion. By roasting them, it also makes the pieces of peach easier to eat in the ice cream.
You'll want to roast them a while before you plan to make your ice cream so that they've had time to cool completely before you add to the ice cream mixture.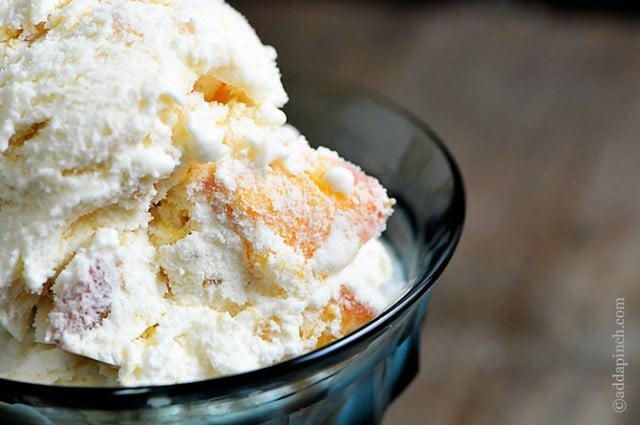 Maple Syrup.
Yep, I add maple syrup to my peach ice cream. I think it deepens the flavor even more of the ice cream without tasting like you've added maple syrup to your peach ice cream.
Confused yet?
What I mean is, I add just enough maple syrup to enhance the flavor of the peaches without adding so much that you really taste maple syrup.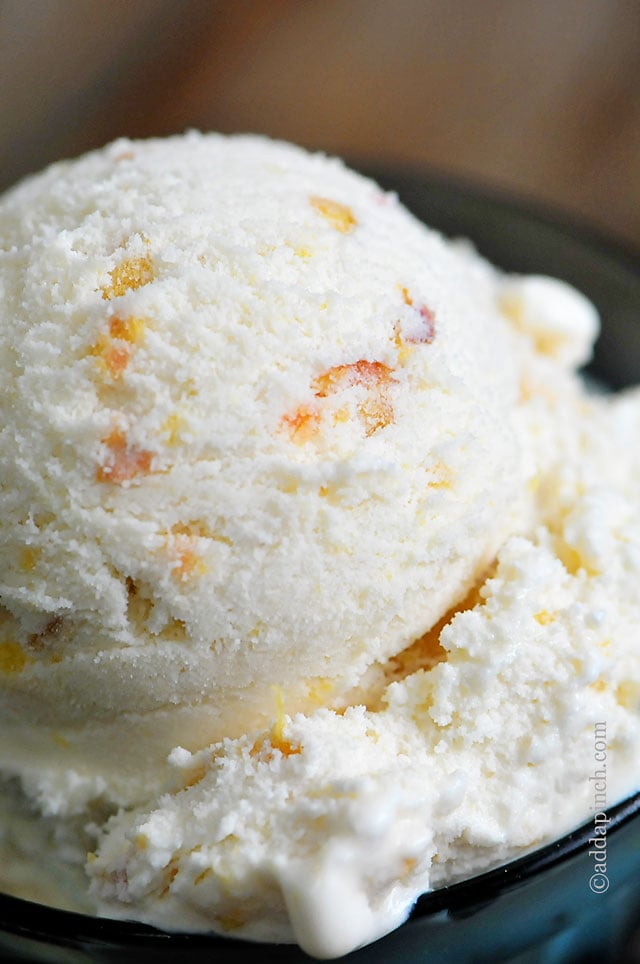 Those two little tricks make all the difference for my peach ice cream recipe, I think.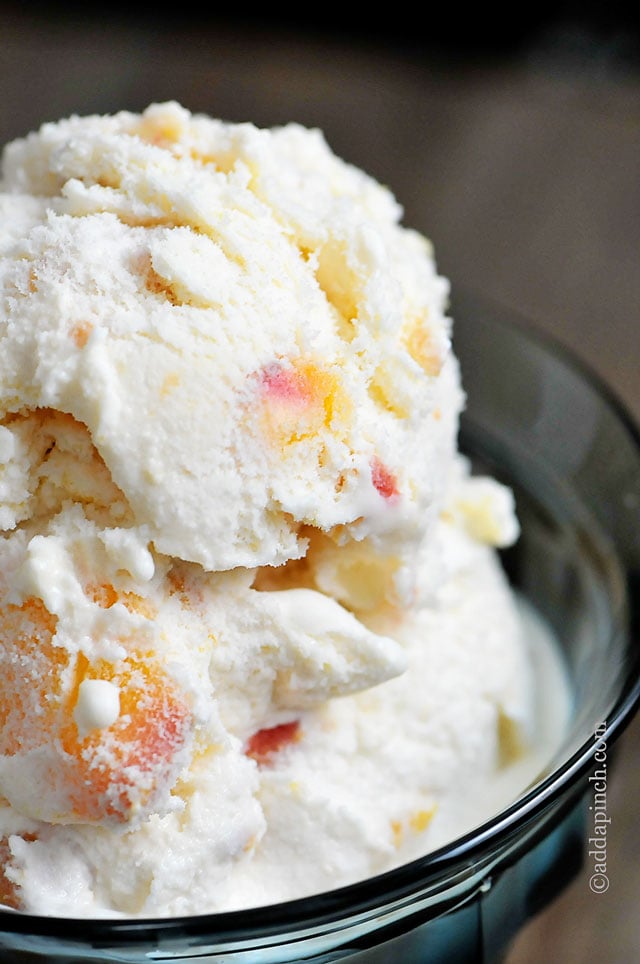 Since fresh peaches are in season at the moment, it is the perfect time to make a batch.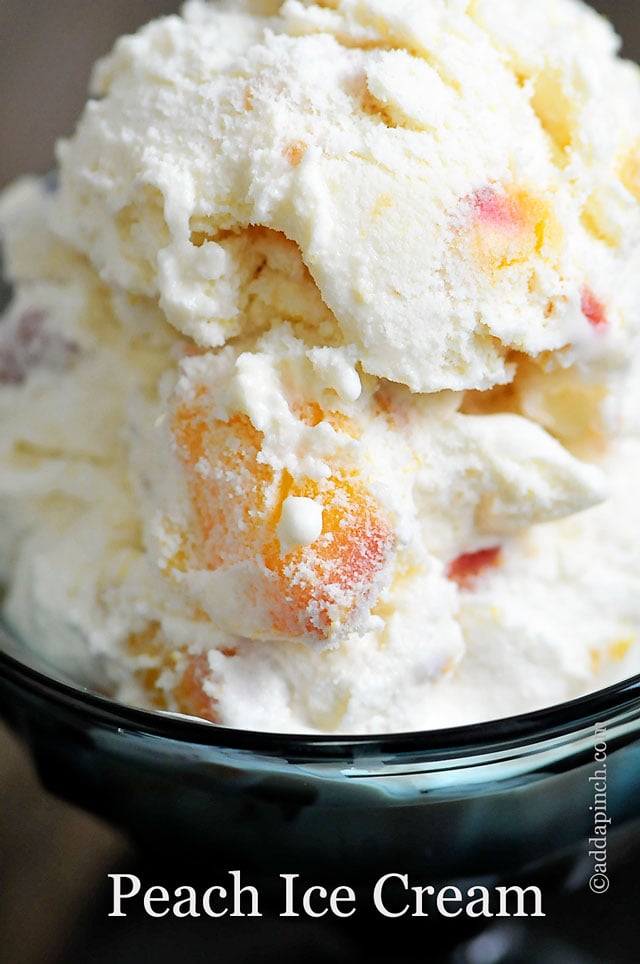 I really think you'll love it, too.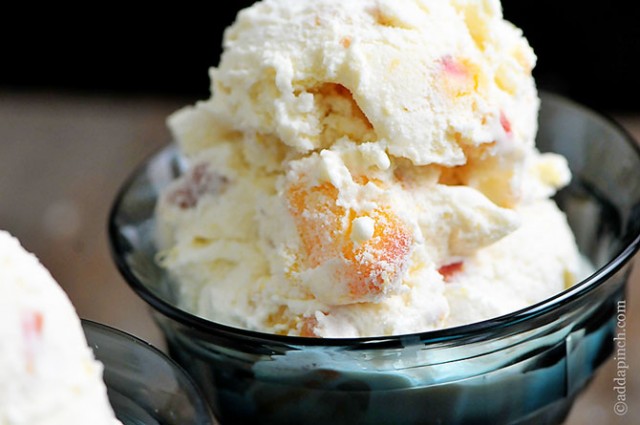 Here's my Peach Ice Cream Recipe. I can't wait to hear how you like it.

Peach Ice Cream Recipe
Peach Ice Cream is one of the classic, summertime ice cream recipes. Rich, creamy and oh so luscious. This peach ice cream recipe is sure to be a favorite.
Author: Robyn Stone | Add a Pinch
Serves: 2 quarts
Ingredients
For the Roasted Peaches:
2 whole peaches, cut in half with pit discarded
2 tablespoons maple syrup
For the Peach Ice Cream:
2 cups whole milk
1½ cups whipping cream
1 cups granulated sugar
½ cup maple syrup
pinch of salt
1 teaspoon vanilla
Instructions
For the roasted peaches:
Slice peaches in half and remove pit. Place peaches skin side down and drizzle with maple syrup. Broil at 500º F for 5-7 minutes, taking care not to let the peaches burn. Remove from oven and set aside to cool completely. Once cooled, peel and chop for later use in ice cream.
For the peach ice cream:
Mix together milk, whipping cream, sugar, maple syrup, salt and vanilla. Pour into the insert of ice cream maker and make according to ice cream maker instructions.
Once ice cream is almost ready, add chopped peaches along with any juices from the pan with the peaches. Continue making ice cream until it has completely made. Serve immediately for softserve ice cream or place in an airtight container and place in freezer for a few hours or overnight for a firmer ice cream.
Enjoy!
Robyn xo