Jump to Recipe • Print Recipe
Grilled peaches with honey and ice cream makes a perfect, simple and scrumptious summertime dessert.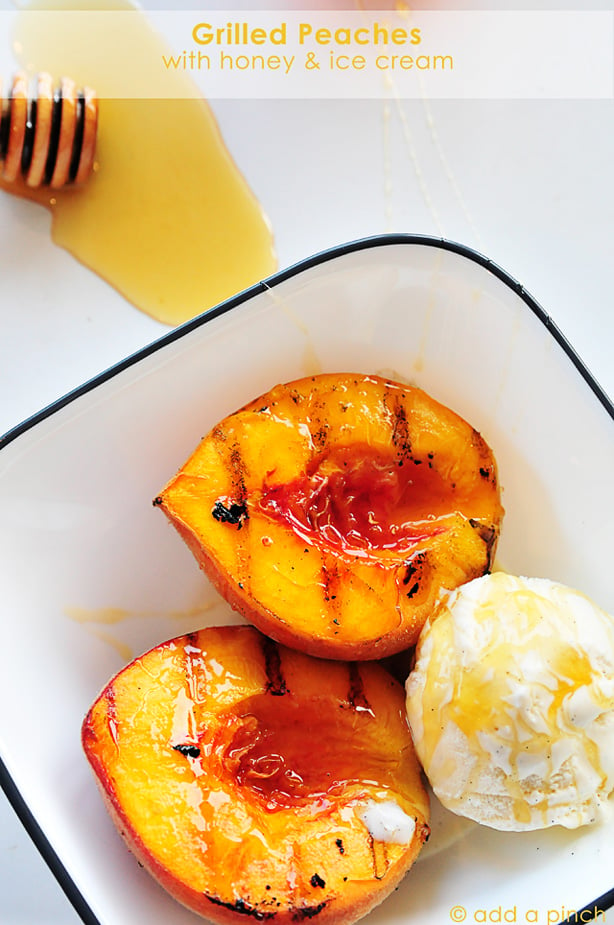 Grilled Peaches with Honey and Ice Cream is one of our favorite desserts to make during the peak of peach season. It is so simple, fresh, and absolutely heavenly.  Grilling peaches takes no time at all really and within 10 minutes you have this dessert that just screams summertime. It is right up there with peach cobbler for a favorite peach dessert for me lately.
This grilled peach dessert is great for entertaining and especially when camping.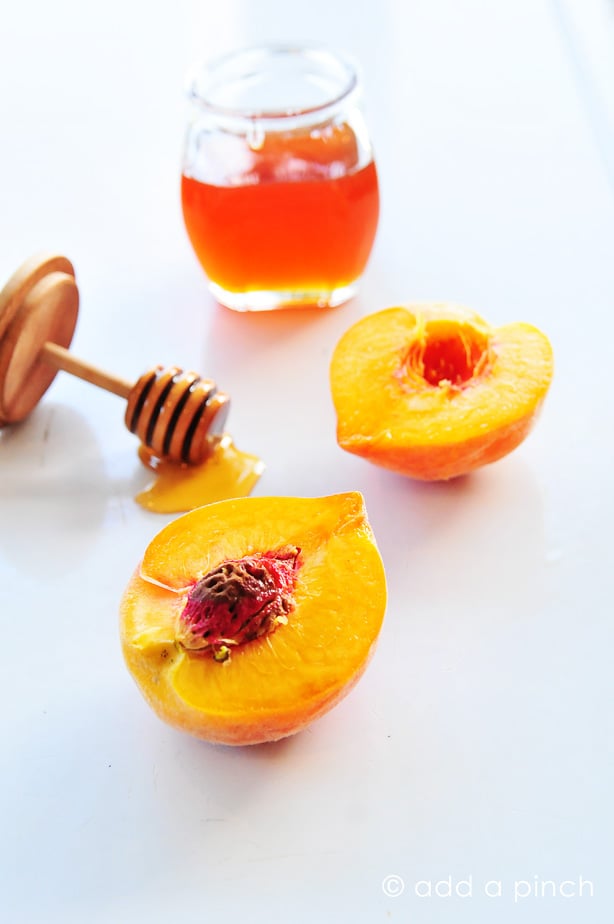 Be sure to pick really ripe peaches when you buy them to ensure the best grilled peaches. If they aren't fully ripe, you can just leave them on the counter for a day or two and they will ripen. I've also been known to keep them in a brown paper bag on the counter to get the process going even more quickly.
The grill brings out the full flavor of the peaches, making them even juicier and more tender.
Watch the grill closely to prevent any flare ups. To help prevent that, I place my peaches on the grill flesh side down first. That way, the peaches have begun to soften and become juicier, but when you flip them the juices will pool inside the middle where the pit has been removed.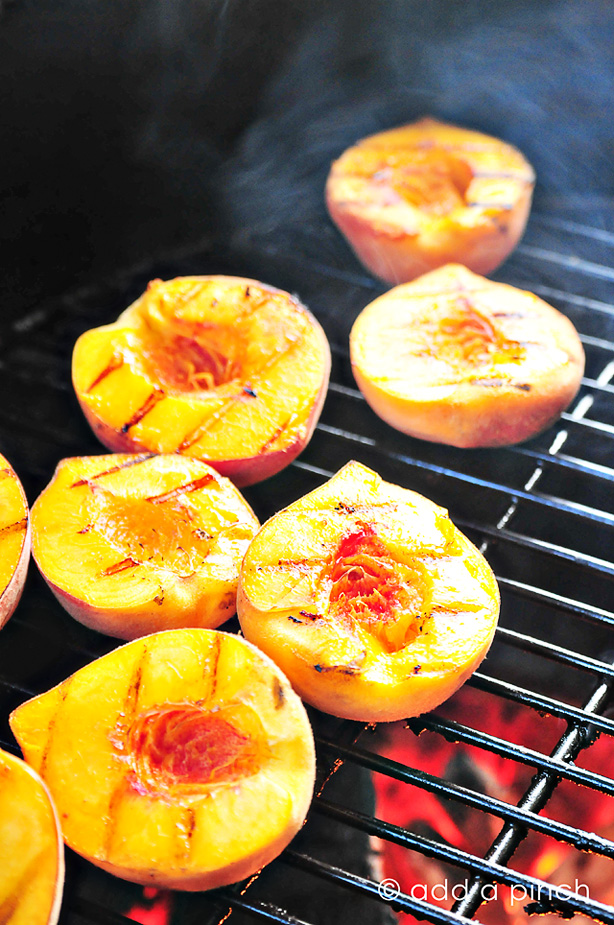 Absolute perfection!
But wait.
It gets even better.
I promise.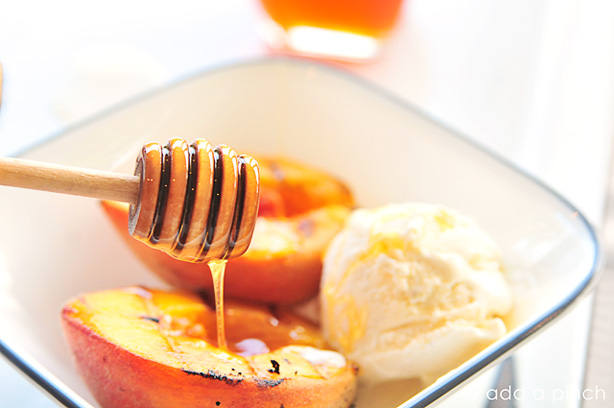 Pull your peaches off of the grill and then add them to a bowl with a scoop of vanilla ice cream, if you like.
But definitely, definitely, definitely do not forget the honey.

Grilled Peaches Recipe
Grilled peaches with vanilla ice cream and honey is a perfect, simple and scrumptious summertime dessert.
Ingredients
peaches, halved with pit removed
vanilla ice cream (optional)
honey to drizzle
Instructions
Heat grilled to about 350 degrees Fahrenheit.
Place peaches on grill flesh side down for 4 to 5 minutes.
Flip for an addition 4 to 5 minutes.
Remove and serve warm with a scoop of vanilla ice cream.
Drizzle with honey.
Enjoy!
Robyn xo

Originally published 2011.