Jump to Recipe • Print Recipe
Blueberry Cobbler. Doesn't the name just make your mouth begin to water? It sure does mine.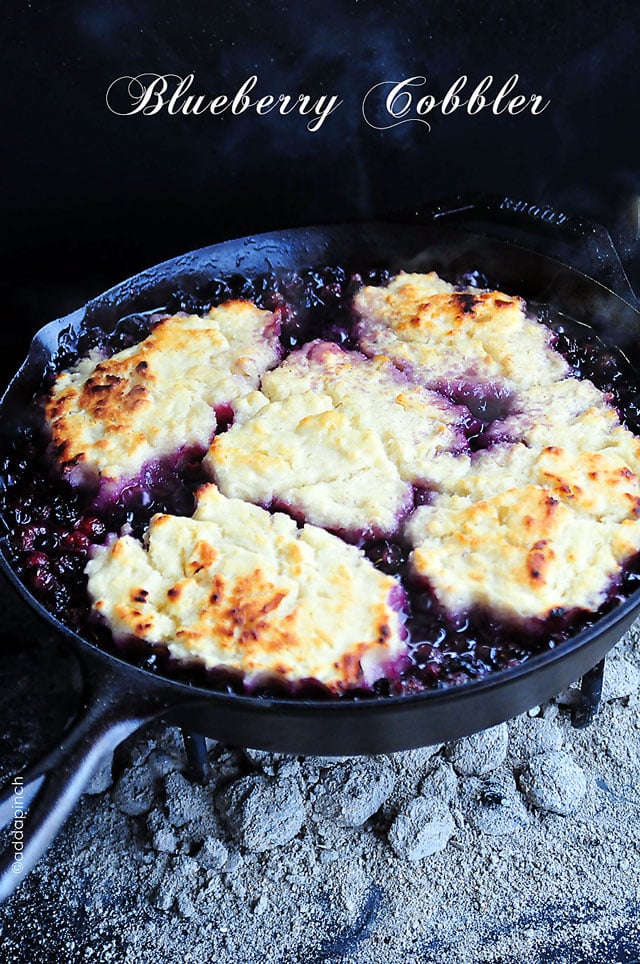 This past weekend, my husband hosted another Scout group (not Little Buddy's group) at the hangar for their rain gutter regatta and space derby. Since we weren't in charge of the actual Scout group, we decided it would be an excellent time to try a new recipe (which I'll be sharing with you tomorrow).
I also knew that I wanted to make this Blueberry Cobbler for dessert. Not only is this recipe fantastic when made conventionally at home, it is absolutely amazing when you cook it at a campsite.
Not that outside of a hangar at a regional airport is like a rough and toughing it sort of campsite, but you get the idea.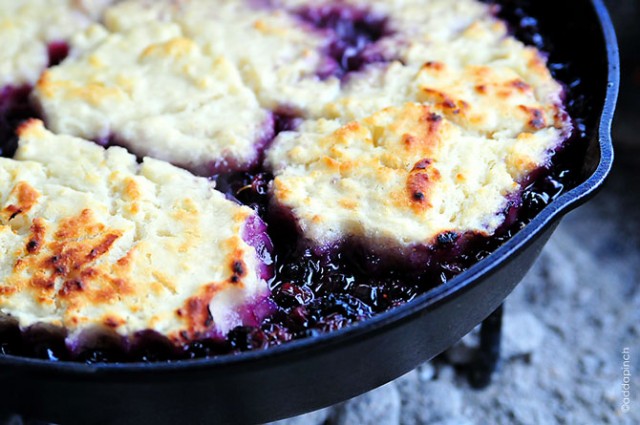 We learned a while back that with a lot of camp-style cooking, we like the convenience of using a cooking table that we bought from Lodge. Since my husband does a great deal of cooking on Scout camping trips, he was in full agreement that a camp cooking table was a very wise investment!
However, we also used it cooking outside while camping in our motorcoach in Disney World, so you can tell we love it!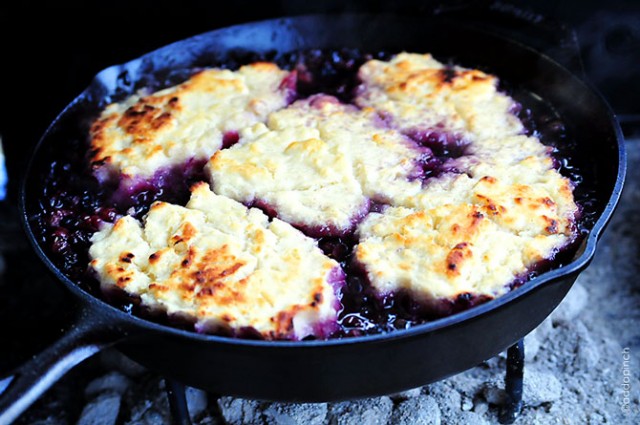 Now, don't get scared away from this recipe. I'm going to tell you how easy it is to make in your home kitchens.
You really won't believe it.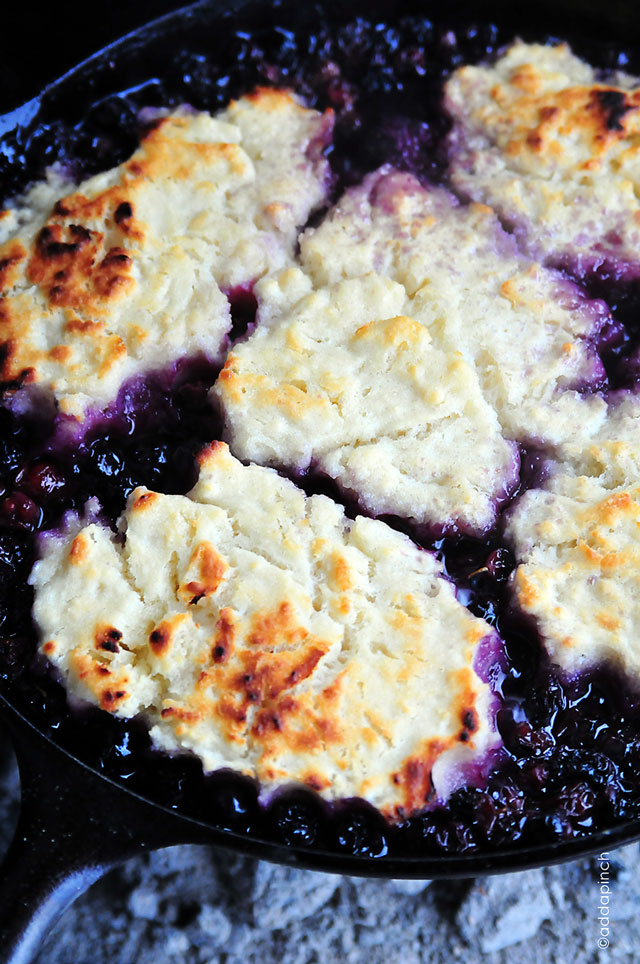 The ingredients are simple. The resulting Blueberry Cobbler is seriously one of the best cobblers I've ever tasted.
Seriously.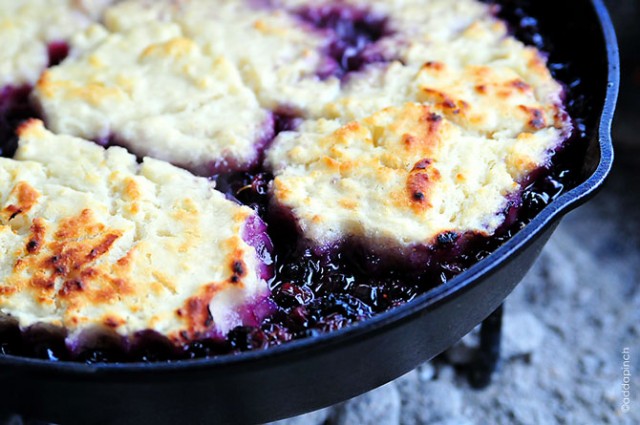 Here's my Blueberry Cobbler recipe. I think you'll love it no matter where you cook it!
Blueberry Cobbler Recipe
Blueberry Cobbler makes an easy and near-effortless dessert to serve for a weeknight meal, special occasion, or even entertaining. Get this recipe for use at home or while camping.
Author:
Robyn Stone | Add a Pinch
Ingredients
½ cup (1 stick) salted butter
2 pints fresh blueberries, cleaned
¾ cup sugar
¼ cup water
1 cup self-rising flour
1 tablespoon sugar
4 tablespoons salted butter
¾ cup buttermilk
Instructions
Preheat oven to 350º F.
Melt butter in skillet over medium heat. Pour in blueberries, ¾ cup sugar and water. Cook until a light syrup forms, about 5-8 minutes.
As blueberries are cooking, mix together flour and 1 tablespoon sugar. Cut in butter with a fork, pastry blender or with fingers just until crumbly. Stir in buttermilk just until combined. Dough will be very wet and sticky.
Stir blueberries and then drop dough by large ¼ cup scoops into the skillet.
Place skillet in oven and bake until breading has cooked through and browned on top, about 15 minutes. Blueberry syrup should have also thickened.
Remove from oven and allow to cool slightly. Serve while warm.
Enjoy!
Robyn xoxo
If you like this recipe, you'll also enjoy these cobblers: