Blueberry Peach Salsa Recipe
Blueberry Peach Salsa makes a delicious fruit salsa. Made of blueberries, peaches and a few other simple ingredients, this blueberry peach salsa is a summertime favorite.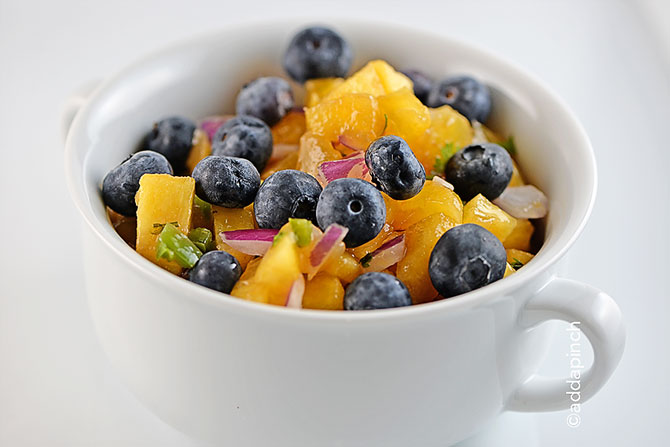 During the summer, I love to make quick fruit salsas to serve with chips or to pile on fish or chicken. It is also so delicious on pork! With peaches and blueberries at their peak and our jalapenos producing well from the garden, I knew this would be the perfect fruit salsa for our fish tacos this week. But goodness gracious, I could just eat it with a spoon. So simple to toss together quickly and make ahead for later use, it is one of my favorites.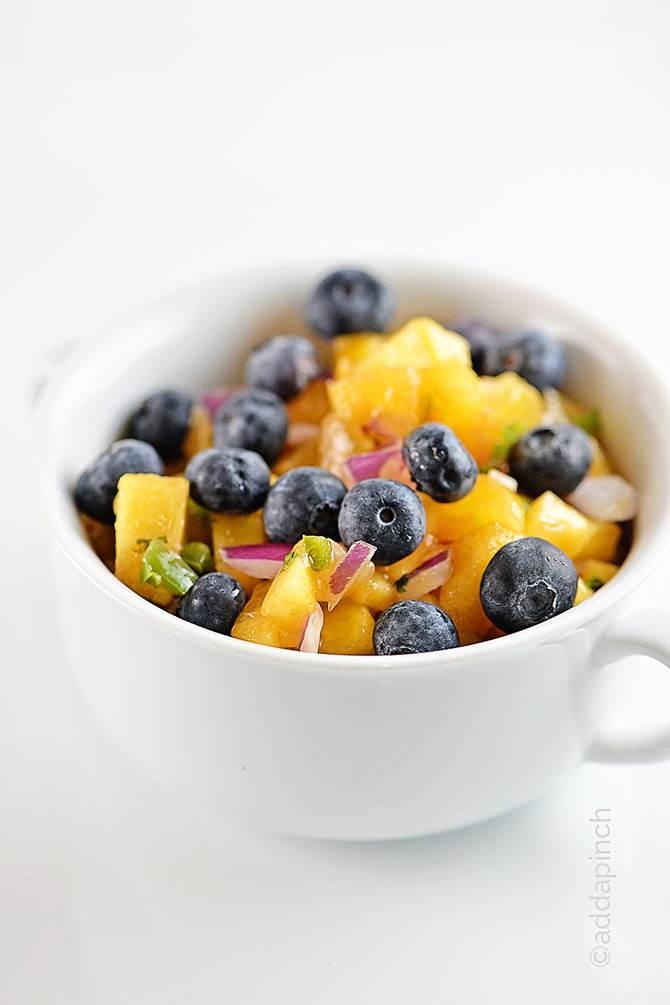 So full of color, this blueberry peach salsa is just as beautiful to look at as it is to eat. That's one reason I love to make it when we are entertaining. It always is one of those dishes that disappears quickly and that everyone loves. It is so refreshing in warm weather and great for something just a little bit different. With every bite, you get the sweetness of the peaches and blueberries that has been enhanced with the touch of maple syrup, along with a bit of bite from the jalapenos and onion. It really does make for a delicious dish!
Here's my Blueberry Peach Salsa Recipe. I really think you'll love it!
Blueberry Peach Salsa Recipe
Blueberry Peach Salsa makes a delicious appetizer with chips or topping for fish tacos, chicken or so many other dishes. Get this easy blueberry peach salsa recipe!
Prep Time5 mins
Total Time5 mins
Servings: 2 cups
Ingredients
2 peaches peeled and diced
1 cup fresh blueberries
1 jalapeno membrane and seeds removed and finely diced
1/4 cup red onion diced
1 teaspoon maple syrup
Instructions
Combine peaches, blueberries, jalapeno, red onions in a bowl. Drizzle on maple syrup and gently toss to combine.
Enjoy!
Robyn xo