Jump to Recipe • Print Recipe
Spicy Peach BBQ Sauce is the bees knees around my house.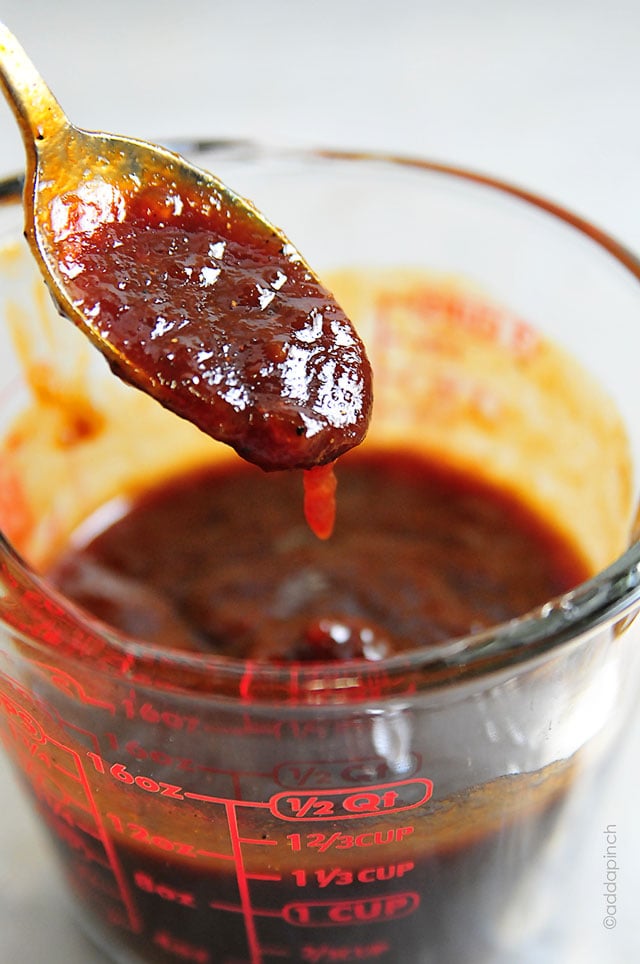 And let me just say, I'm a happy girl because of it, too!
I whipped up this Spicy Peach BBQ Sauce in about three seconds flat using just three ingredients.
I just love it when that happens.
Don't you?
You have an idea of what you want something to taste like, you grab a few things and go "dump, plop, squirt" and it works perfectly.
And I mean that in the nicest of ways.
Heh.
Anyway, if you are like me and love peaches, love bbq sauce, and adore a little kick, then you sure need to give this a try soon.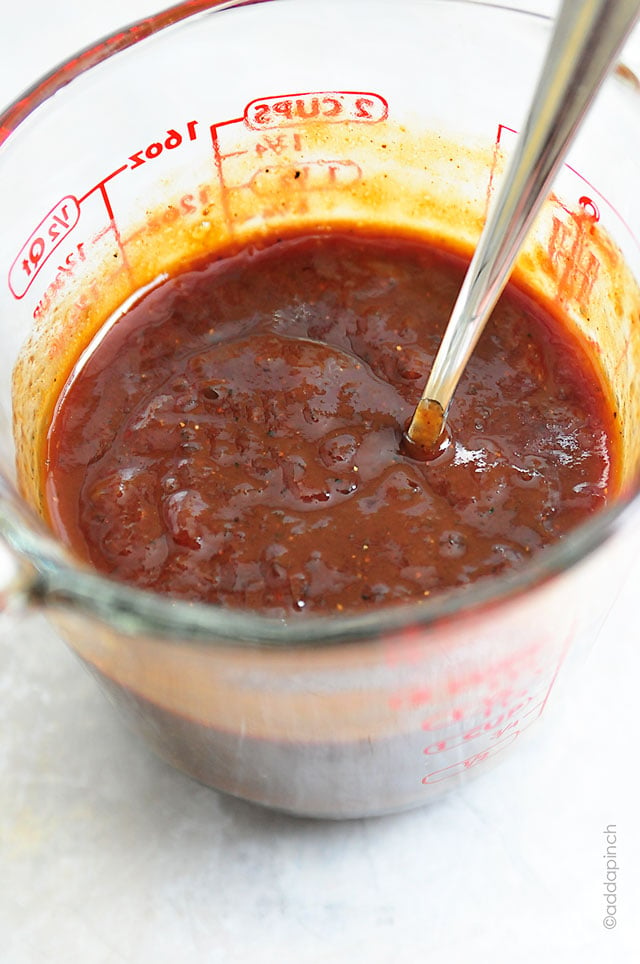 I've provided the recipe for the amount of flavor and spice that I prefer. However, you can easily adjust the ingredients for what equals perfection for you and your family.
I can't wait to hear how you like it.
Here's my recipe for Spicy Peach BBQ Sauce. Check back tomorrow for one of my favorite ways to use it!

Spicy Peach BBQ Sauce Recipe
Spicy Peach BBQ Sauce makes a delicious addition to your summer grilling recipes. Spicy Peach BBQ Sauce works well on chicken and pork.
Author:
Robyn Stone | Add a Pinch
Ingredients
⅔ cup sweet and smokey flavored bbq sauce
⅓ cup peach preserves
⅛ teaspoon Sriracha sauce
Instructions
Pour all ingredients into a 2-cup measuring cup and stir until well combined. Taste to make sure you like the amount of flavor and spice. Adjust as desired. Store any unused sauce in an airtight container in the refrigerator