Here is a quick and fool-proof baking tip for how to test flour to know if you have self-rising flour or all-purpose flour!
Looking for more helpful kitchen tips? You may like to know how to make buttermilk substitute, how to make self-rising flour, and how to freeze eggs. These tips are practical and so helpful to know!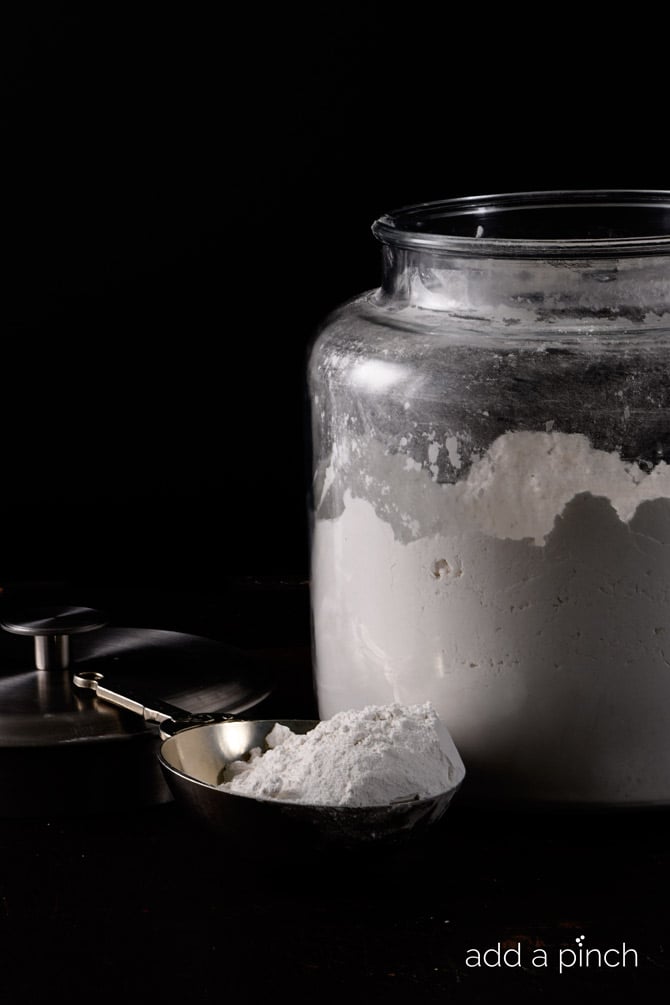 What is All-Purpose Flour?
All-purpose flour is a versatile flour that is commonly made from a blend of hard and soft wheat. It generally has between 8% and 11% protein, making the gluten content great for general-purpose flour. You can find all-purpose flour that has been bleached as well as unbleached.
In the UK and other areas, all-purpose flour is referred to as plain flour.
What is Self-Rising Flour?
Self-rising flour is flour that already has baking powder and a little salt added. It is a staple ingredient in many Southern kitchens as it is used in making recipes such as biscuits, cornbread, and other Southern favorites.
How to Test Flour for Self-Rising or All-Purpose
There are times that you may have decanted your flours into containers and may not have labeled them properly. (I've surely been there and done that!) That's when this quick and easy tip on how to test flour so you can always know if you have self-rising flour or all-purpose flour is handy.
Add about 1/2 teaspoon of each flour to separate glass ramekin or bowl.
Pour 1/2 teaspoon white distilled vinegar into each flour bowl and watch for a change in the flour.
The self-rising flour will bubble and foam a little; while the all-purpose flour will not.
The Science Behind the Result
The baking soda that is in the self-rising flour reacts with the vinegar to foam and bubble just enough so you'll be able to know one from the other.
Enjoy!
Robyn xo