Jump to Recipe • Print Recipe
The girls have been extra busy lately. They love cold weather and really came into their full laying season starting about September or so. It may sound silly and I'm sure my great-great aunt would tell me to quit becoming so attached, but I dearly love our chickens.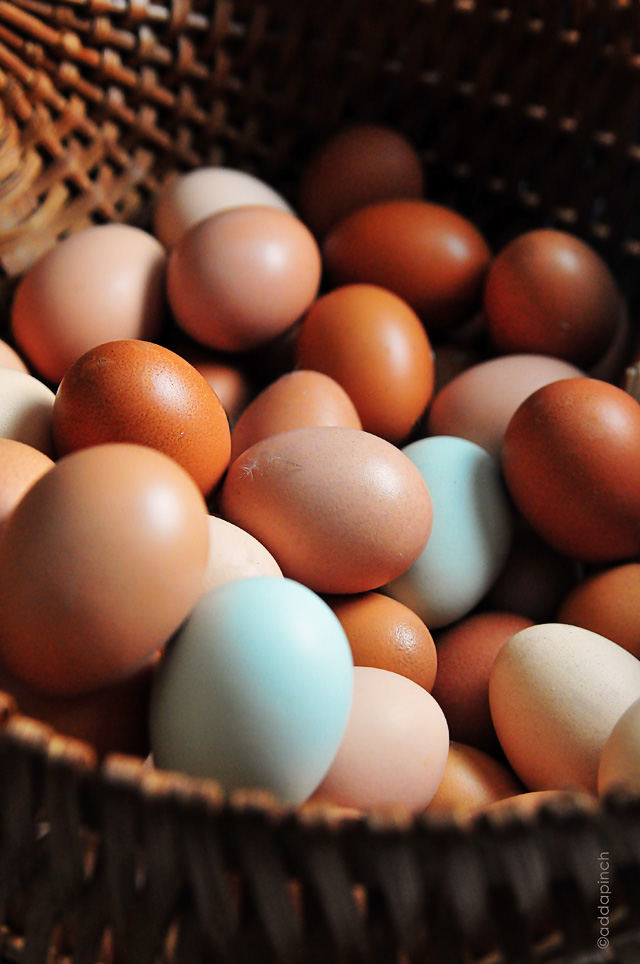 But, I think the more I love and pet them, the happier they are.
And the happier they are, the more they lay their beautiful eggs.
And the more they lay their beautiful eggs, the more I have to find ways to use them.
Until, I've given them to everyone that will take them, I've made more omelets, eggs benedict, and quiche than we can take in a week, and I've baked to my heart's content.
That's when I give up and freeze them.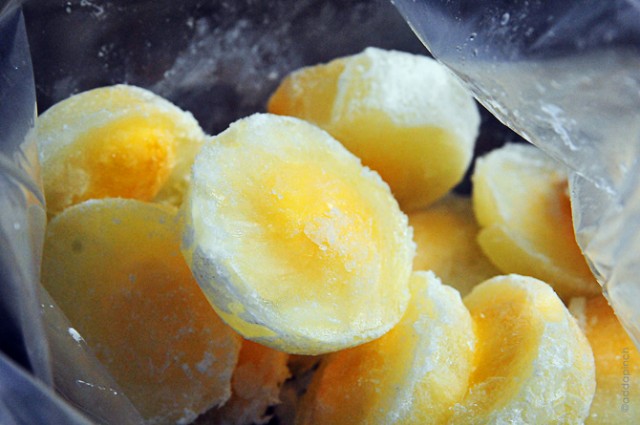 Did you know you can freeze eggs?
You sure can. And it works great for us so that we still have eggs in the heat of the summer when our hens aren't laying as much.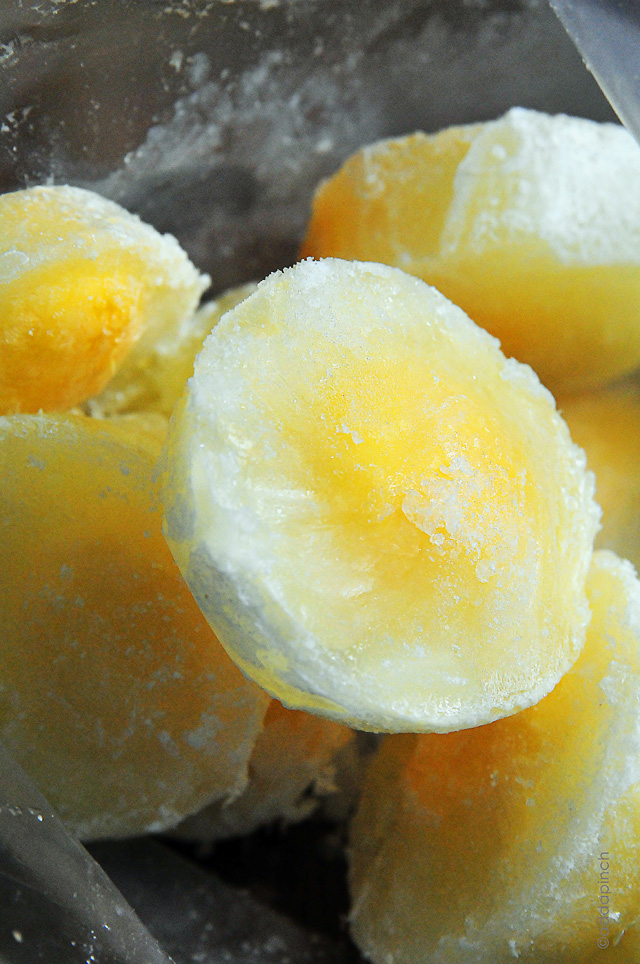 I thought you might like to know this little trick, too.
Here's how I freeze eggs to use later. It's a good thing to know.

How to Freeze Eggs
Freeze eggs to use later in numerous recipes.
Author:
Robyn Stone | Add a Pinch
Instructions
Spray muffin tin with cooking spray.
Crack an egg into each of the indentions of the muffin tin. Whisk each egg carefully with a fork to break up the yolk.
Place muffin tin in the freezer to flash freeze the eggs, at least 30 minutes.
Remove muffin tin and remove each frozen egg from the muffin tin and place into a zip top bag that has been labeled with the date. Roll the zip top bag to remove as much air from the bag as possible and close. Return the bag and the eggs to the freezer for up to one year.
To use a frozen egg, just remove the number of individual frozen eggs you need from the zip top bag and place in the refrigerator overnight to thaw. Then use for any number of recipes - scrambled eggs, omelets, quiches, or baking.
Enjoy!
Robyn xoxo