Today I'm sharing a favorite drink of mine, Iced Coffee Tea. What? You've never heard of it?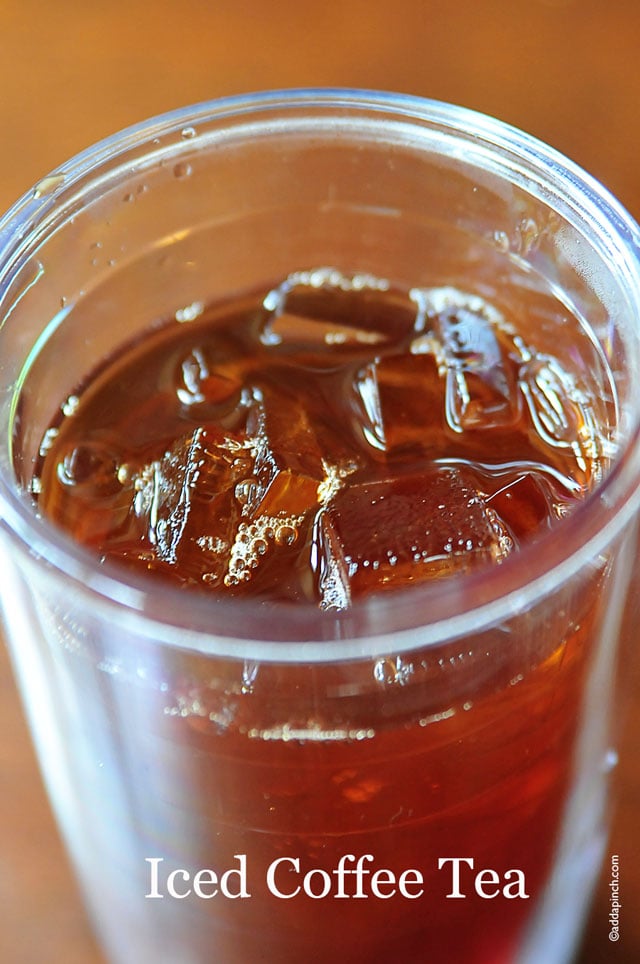 Ha! Don't worry, it was an accident. Sorta.
It happened rather innocently one morning about a year ago and since then, has become my go-to drink when I'm looking for something a little different.
What happened was that I had made my husband a cup of coffee in our Keurig style coffee maker. Being lazy or forgetful or whatever you want to call it, I didn't remove the cup insert that held the coffee grounds after his coffee was made and left it in the machine.
Then, a little while later, I decided I wanted a quick glass of unsweetened tea, so I tossed a tea bag into my glass and pressed the button without bothering to remember I'd left the coffee insert with the coffee grounds in it!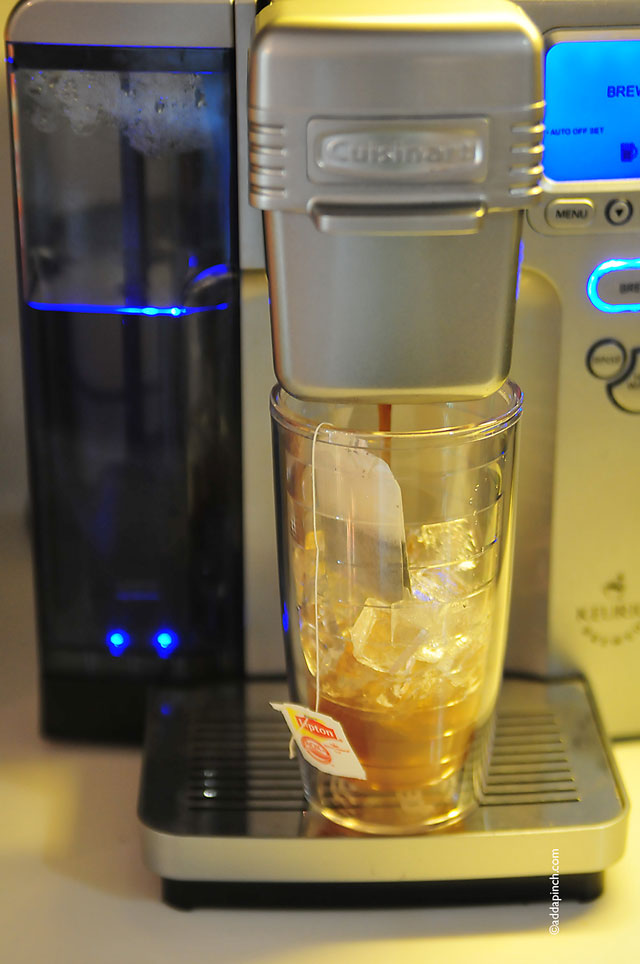 When I first took a sip, I was instantly reminded of the cups of coffee you are served at small diners and cafes where the tea has a distinct hint of coffee flavor to it.
So, the next time, I purposefully tried it with fresh coffee grounds in the cup insert and a fresh tea bag in the glass to see how I liked it.
Oh my goodness gracious! I fell in love and Iced Coffee Tea was born! Heh!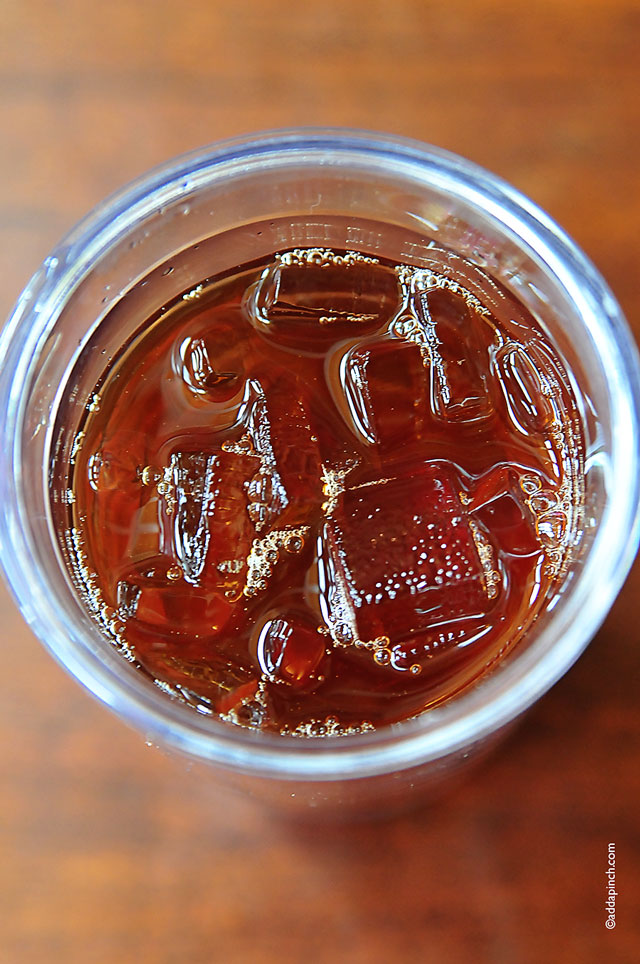 I actually mentioned it to my friend Michael a while back on a trip in Chicago. When his eyes became big as saucers and he asked me again how I made it, at first I felt just a wee bit silly for my drink concoction. Then, he said, "you better blog that recipe. It sounds great!"
My response was, "oh no, no one would like that like I do. I think I'm the only person in the world that likes my Iced Coffee Tea."
Then, low and behold, a few weeks ago I was sipping on it when a friend came by the house. She asked what I was drinking and I offered her a glass. Now, she's an Iced Coffee Tea devotee, too!
Who knew?!
I guess sometimes the best things happen by accident or maybe my subconcious self took over that morning when I first made it. I'm just glad I actually tried it!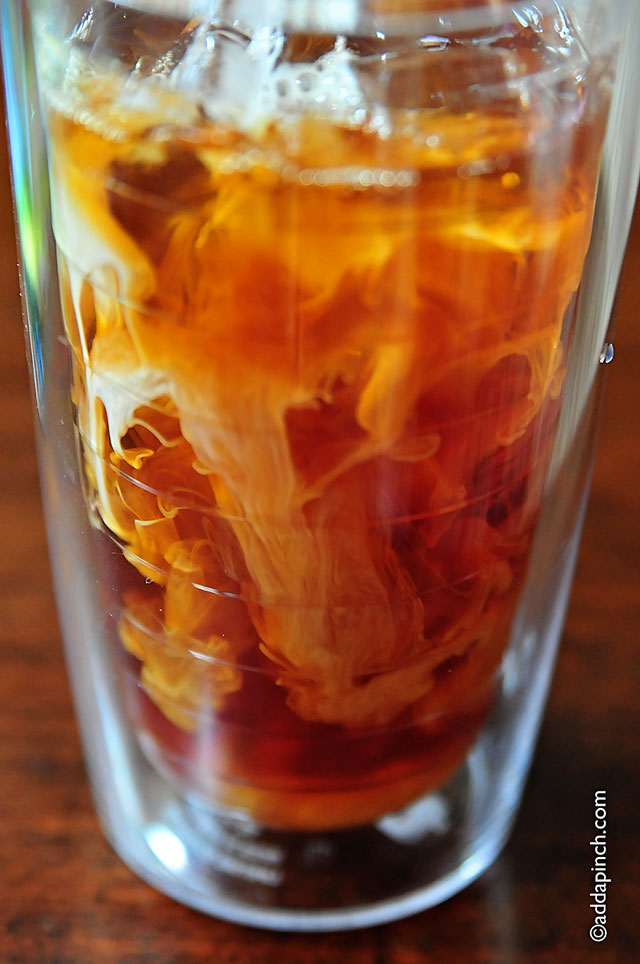 I love my Iced Coffee Tea with just a glass full of ice, but I have to tell you it is definitely delicious with a little half and half, too. Give it a try and let me know what you think!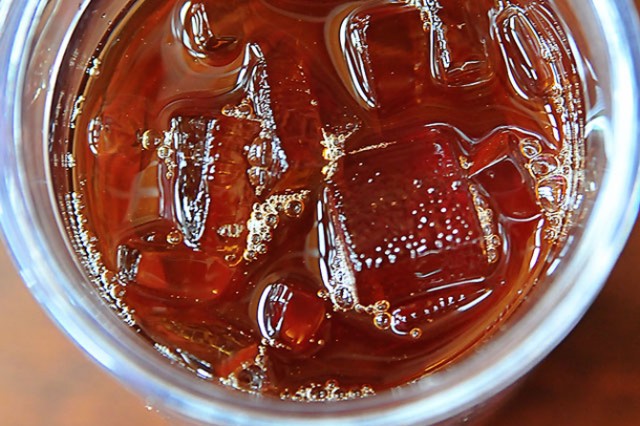 Here's my Iced Coffee Tea Recipe. Hope you love it as much as I do!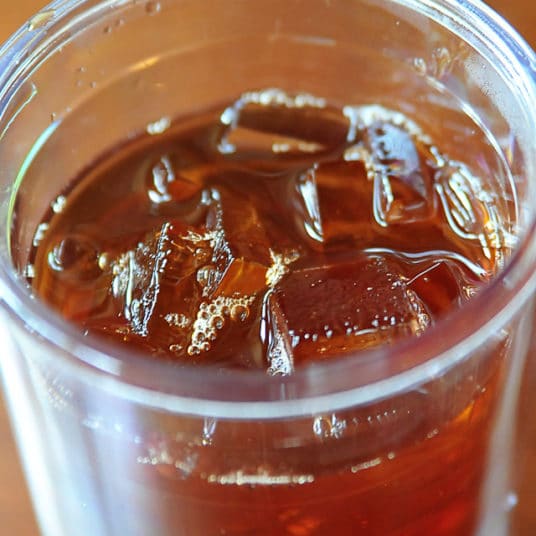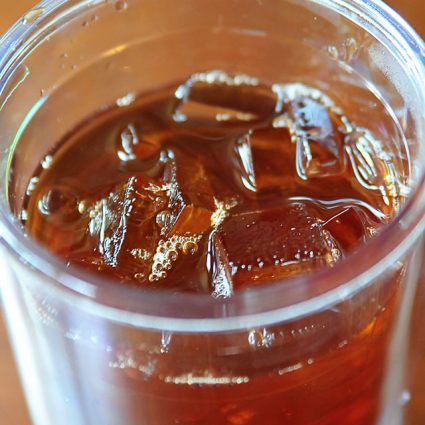 Iced Coffee Tea Recipe
Iced Coffee Tea is the perfect combination of coffee and tea in a cool glass of ice. Get this simple, yet delicious Iced Coffee Tea recipe. You may just love it!
Ingredients
1/2

cup

coffee

1/2

cup

mild tea

1/4

cup

ice

1

tablespoon

half and half

,

optional

sugar

,

optional
Instructions
Place coffee K-cup insert into machine. Add ice to cup or glass. Place tea bag horizontally on top of ice to allow brewed coffee to stream through tea bag as it pours. Allow to steep for a few seconds after brewing has stopped. Press tea bag, taking care not to burst bag, and remove from glass and discard.

Add creamer or sugar, if desired.
Nutrition
Calories:
20
kcal
|
Carbohydrates:
1
g
|
Protein:
0.5
g
|
Fat:
2
g
|
Saturated Fat:
1
g
|
Polyunsaturated Fat:
0.1
g
|
Monounsaturated Fat:
1
g
|
Cholesterol:
5
mg
|
Sodium:
12
mg
|
Potassium:
20
mg
|
Sugar:
1
g
|
Vitamin A:
53
IU
|
Vitamin C:
0.1
mg
|
Calcium:
18
mg
|
Iron:
0.01
mg
Nutrition information is automatically calculated, so should only be used as an approximation.
Enjoy!
Robyn xo