Strawberry Lemonade Recipe
Spring and summer always have me craving this Strawberry Lemonade. So refreshing, delicious, and the perfect little blend of sweet and tart.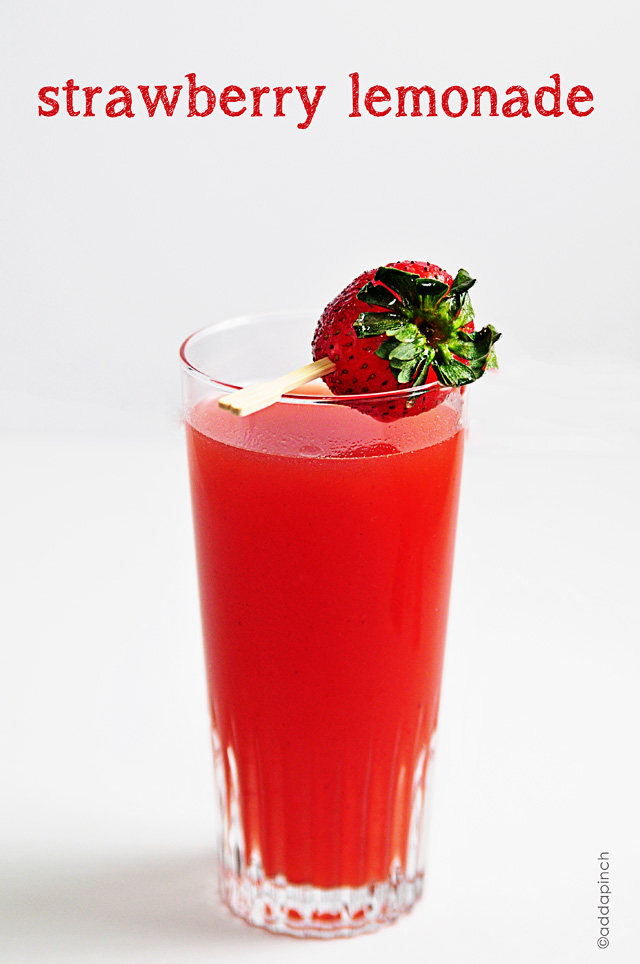 My strawberry lemonade recipe begins with two of my favorite recipes as a base and then are blended together for the perfect strawberry lemonade!
I start by making my strawberry syrup, which I usually make at least once a week.
Using my blender, this syrup only takes a jiffy to make and goes wonderfully in so many different things  – like strawberry milk and strawberry milkshakes – that it really is hard not to keep it on hand.
Whenever we are almost out, it is like I crave it even more!
But, if you don't keep it on hand like I do, be sure to make a batch of it for making this lemonade. You will be so excited that you did!
Then, I just mix my fresh lemonade with strawberry syrup for my fabulous strawberry lemonade recipe.
Over the years, I've found the ratio of lemonade to strawberry syrup that everyone loves the most, but of course, play with it until it is just right for your family, too!
That's the important part – to make it your own so that your family loves it!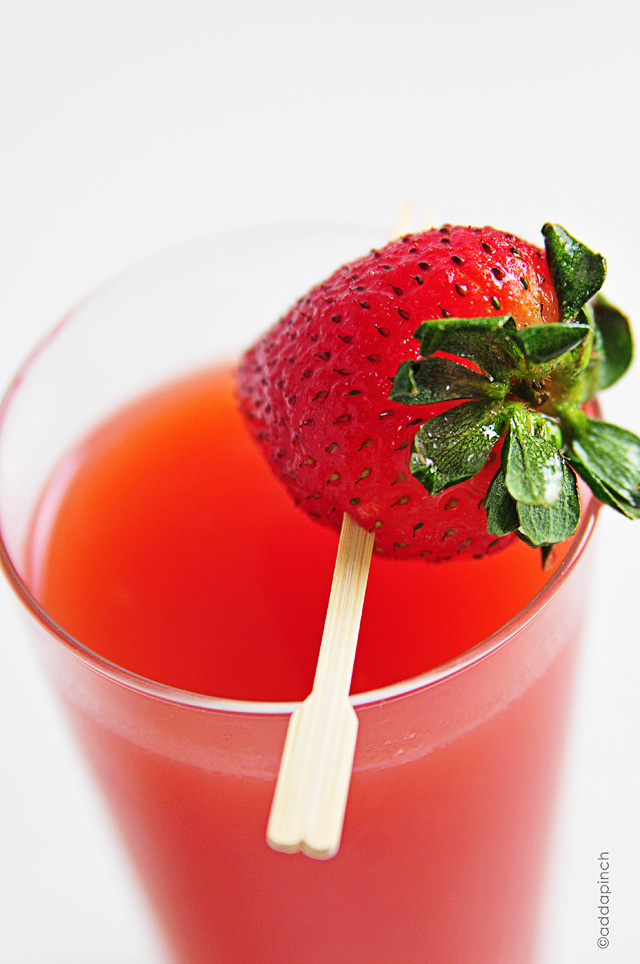 If you are watching your sugar intake, you can easily reduce the amount of sugar in both the lemonade and strawberry syrup to your preference as well.
You can also replace the sugar with your favorite sugar substitute or honey, if you prefer. The honey will add even another layer of flavor!
If you can find lavender honey, it absolutely is scrumptious in this lemonade.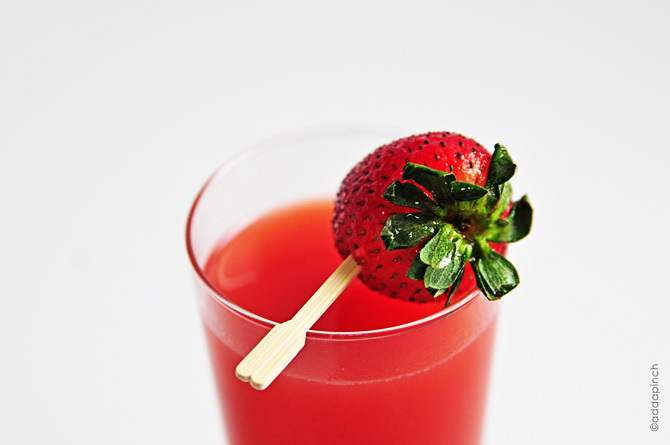 And since the weather has decided that spring can officially celebrate this year, this strawberry lemonade is just the thing to celebrate!
It's also beautiful to serve when entertaining or for showers and luncheons. It is so light and refreshing and everyone loves it! Especially those who love strawberries!
Here's my strawberry lemonade recipe. I'm giving your the ratios for making this by the glass as well as by the pitcher.
Strawberry Lemonade Recipe
Strawberry Lemonade makes a delicious refreshing drink for serving during warmer weather. Perfect by the glass or pitcher when entertaining. Great for showers and tailgating.
Prep Time10 mins
Cook Time10 mins
Total Time20 mins
Servings: 10
Ingredients
Strawberry Lemonade by the Glass
1/4 cup Strawberry Syrup
3/4 cup Fresh Lemonade
strawberries lemons slices, or mint for garnish (optional)
Strawberry Lemonade by the Pitcher
2.5 cups Strawberry Syrup
7.5 cupsFresh Lemonade
strawberries lemons slices, or mint for garnish (optional)
Instructions
Prepare

Strawberry Syrup

according to recipe instructions. Prepare

Fresh Lemonade

according to recipe instructions. Mix together according to the amount of strawberry lemonade you wish to serve. Keep refrigerated.
Cheers!
Robyn xoxo
link