Lemon Garlic Butter Salmon Recipe
This Lemon Garlic Butter Salmon recipe makes a quick and easy recipe! Baked in a foil packet for incredibly tender salmon with easy cleanup!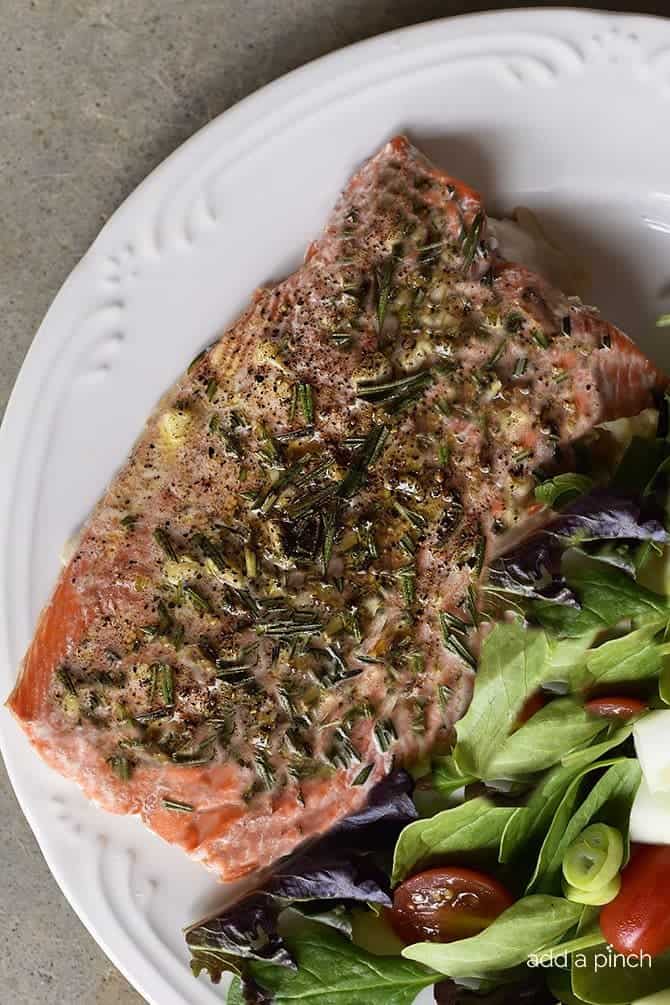 Weeknights (and weekends around my house!) call for quick and easy meals that I know my family will love. Make it an recipe with practically no mess to clean up and you have my heart lock, stock and barrel!  This Lemon Garlic Butter Salmon meets both of those lofty ideals in a recipe – and more!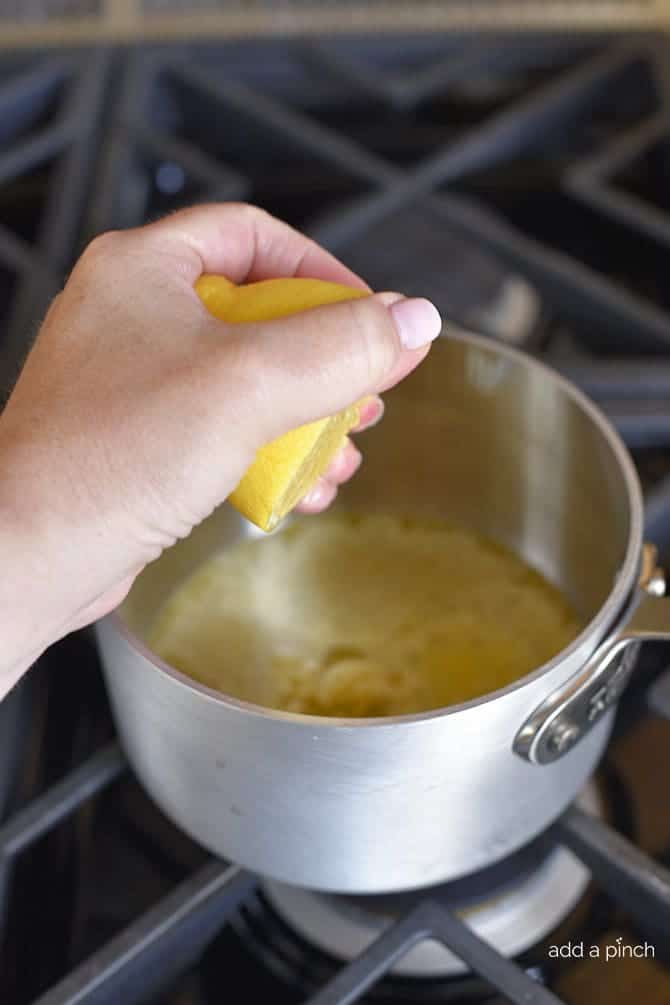 To make it, I prep my oven and arrange my salmon onto a piece of foil on a baking sheet that is large enough to complete enclose the salmon. Meanwhile, I melt my butter in a small saucepan over medium heat. Once it has melted, I stir in my garlic and add my lemon juice.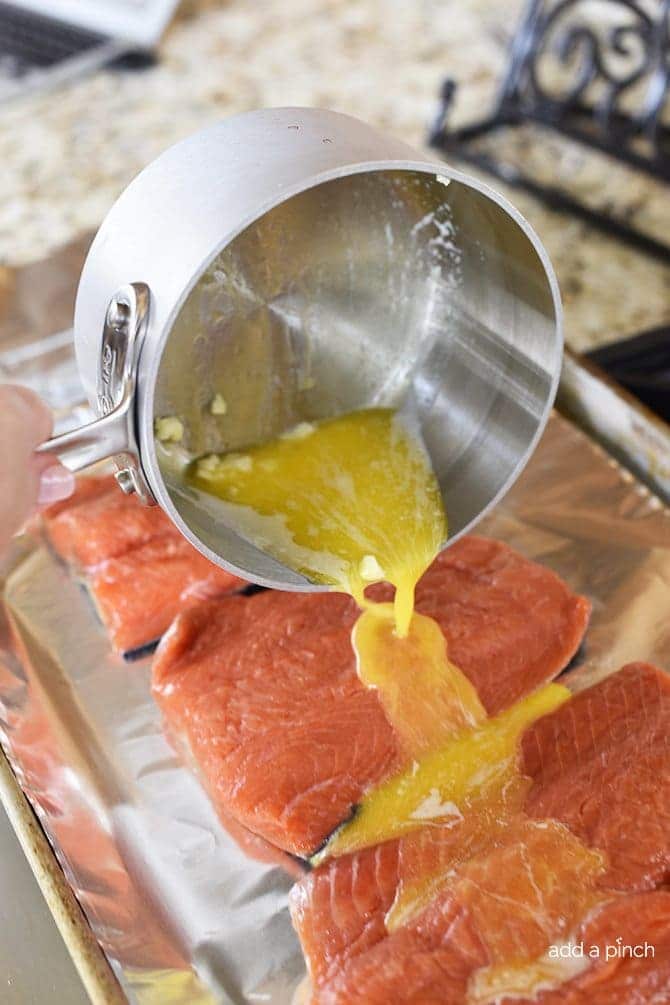 Then, I pour the butter mixture over the salmon.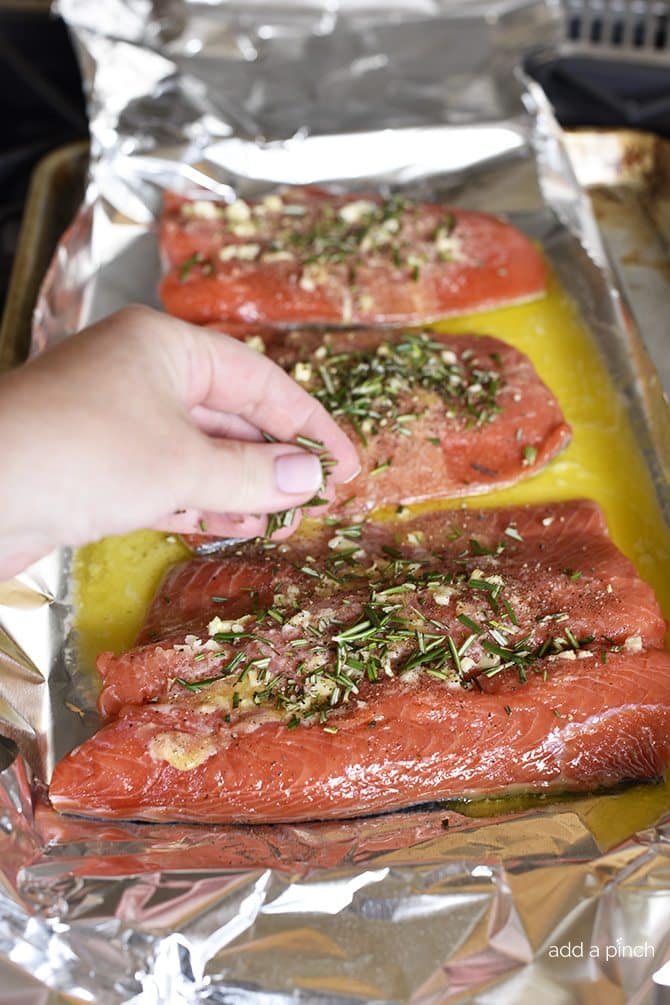 And then sprinkle it with salt, pepper and chopped fresh rosemary.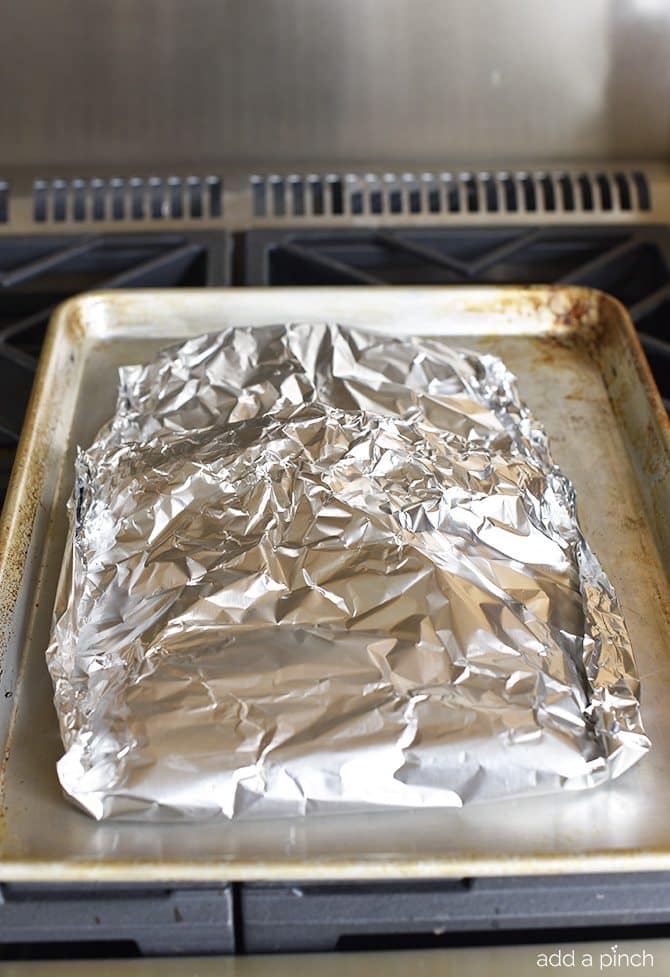 Fold the foil to completely enclose the salmon and form a foil packet and then bake for 12 minutes. After 12 minutes,  open up the foil packet to expose the salmon and broil for 5 more minutes. Then, remove from the oven and serve!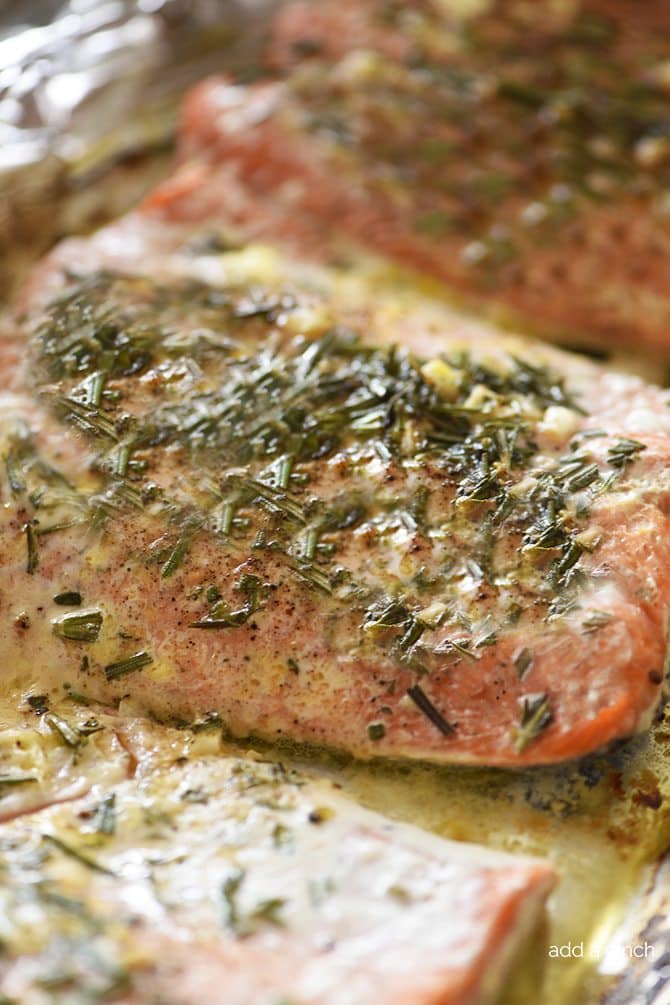 I could eat salmon every live long day and never once tire of it! This Lemon Garlic Butter Salmon is absolutely one of my favorites! I hope you love it, too!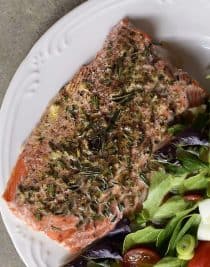 Lemon Garlic Butter Salmon Recipe
Total Time 23 minutes
Prep Time 5 minutes
Cook Time 18 minutes
Ingredients
1 1/2 - 2 pounds salmon
1/4 cup salted butter melted
2 garlic cloves chopped
2 tablespoons fresh lemon juice
1/2 teaspoon kosher salt
1/4 teaspoon freshly ground black pepper
1 tablespoon chopped fresh rosemary
Directions
Arrange the oven rack to the mid position and preheat oven to 425ºF. Line a baking sheet with enough foil to completely enclose around salmon. Arrange salmon onto the foil-lined baking sheet.

Stir together melted butter, garlic, and lemon juice and pour over the salmon. Sprinkle with salt, pepper and rosemary and enclose the salmon into the foil packet.

Bake the salmon for 12 minutes, then open up the foil packet and turn the oven to the broil setting. Broil the salmon on high for 5 minutes.

Remove from the oven and serve.
All images and text © Robyn Stone for Add a Pinch
Enjoy!
Robyn xo