This Lemon Rosemary Potpourri is what I'm loving in my house right now! I love the smell of citrus and fresh herbs. It is so fresh and clean smelling and makes my house smell amazing. They are so perfect together!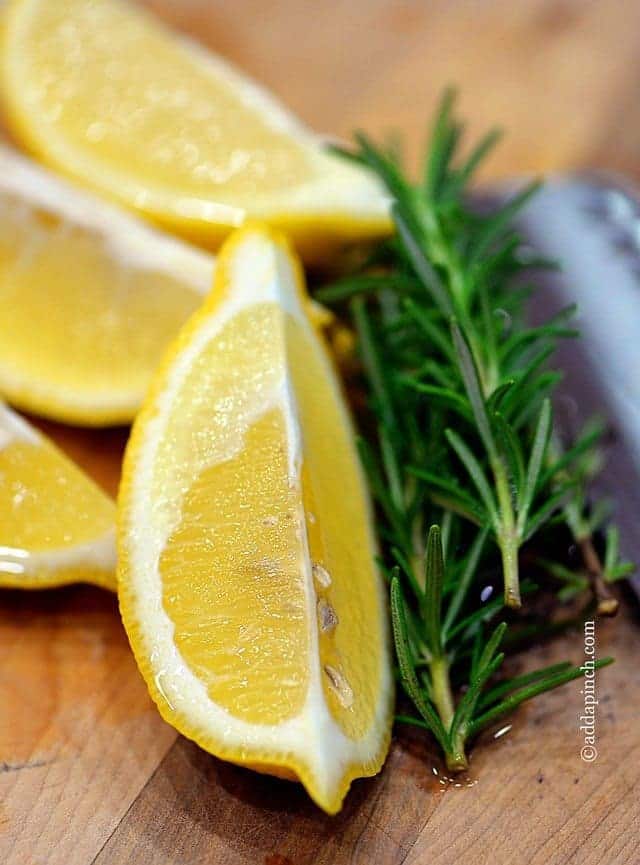 A little while back, I shared my Stovetop Potpourri recipe that I love to have going on my stove throughout the holiday season. But once the tree comes down and the decorations are packed away, I like to change things up a bit and begin using this lemon and rosemary potpourri instead.
It really provides such a beautiful fragrance that lingers and greets me whenever I come back in from an afternoon out of the house. But, adding humidity into the air is great this time of year. The additional moisture in the air helps keep your hair and skin hydrated as well.
The ingredients are simple, fresh lemons, fresh rosemary sprigs and water. Of course, I also love to add a vanilla bean from time to time for a bit of a different fragrance on special occasions.
With both of my potpourri recipes, you'll want to keep the water topped off on your saucepan if you heat it on the stovetop. Otherwise, I recommend using a small slow cooker that will allow you to toss everything in without worrying about forgetting to add water throughout the day.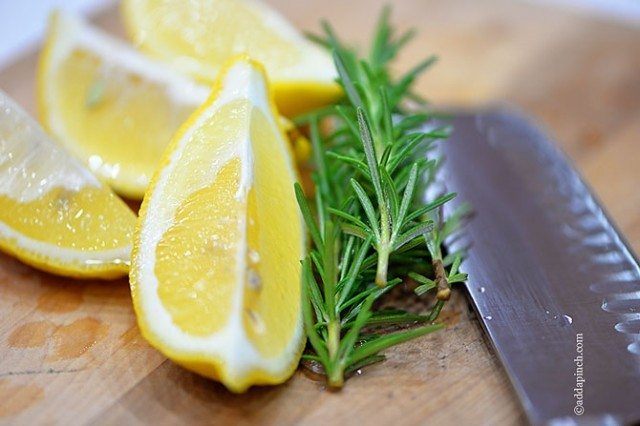 Here is my Lemon Rosemary Potpourri recipe. Make it soon. You'll feel like you are in a spa!
Lemon Rosemary Potpourri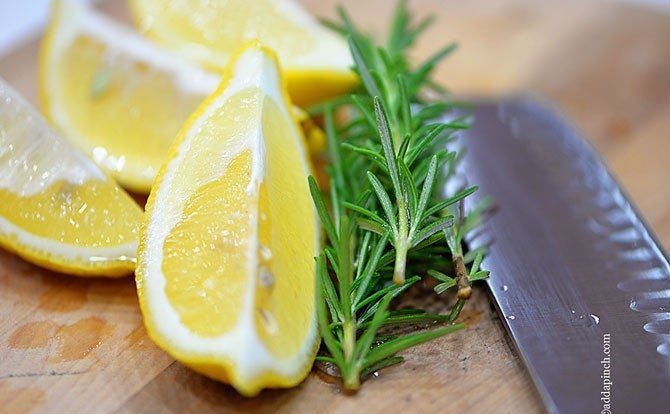 Lemon Rosemary Potpourri leaves your home smelling fresh, clean and beautiful.
Ingredients
2

lemons

quartered or sliced

3

sprigs fresh rosemary

1

vanilla bean

optional

water
Instructions
Toss lemon slices and rosemary sprigs into a small saucepan. Cover with water, plus about 3 inches.

Heat over low heat and allow to simmer, refilling water throughout the day as needed. Each day, replace spent ingredients with fresh.
Notes
Alternately, use a small slow cooker
Enjoy!
Robyn xo