Making lemon sugar to have on hand is a great trick for so many uses! Perfect for using in homemade lemonade, on the rim of a glass, or in baking.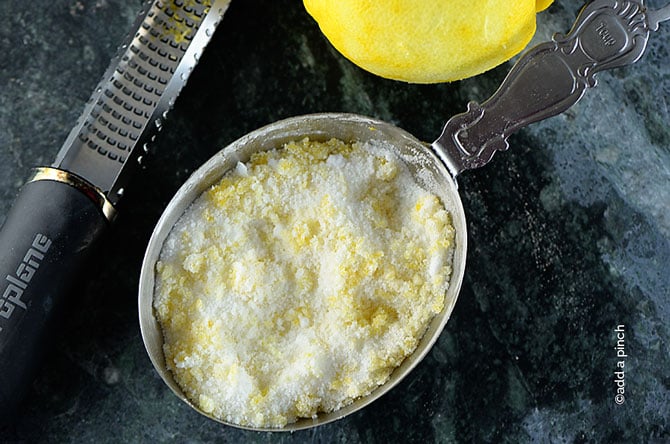 I love the sweet and tart flavor combination that this lemon sugar gives whatever you add it to. It's really a simple trick that my Mama would do in the summer to the rim of lemonade glasses for parties or make a larger portion to sweeten her lemonade even. It takes all of a few seconds to mix together, but creates such an impressive little touch!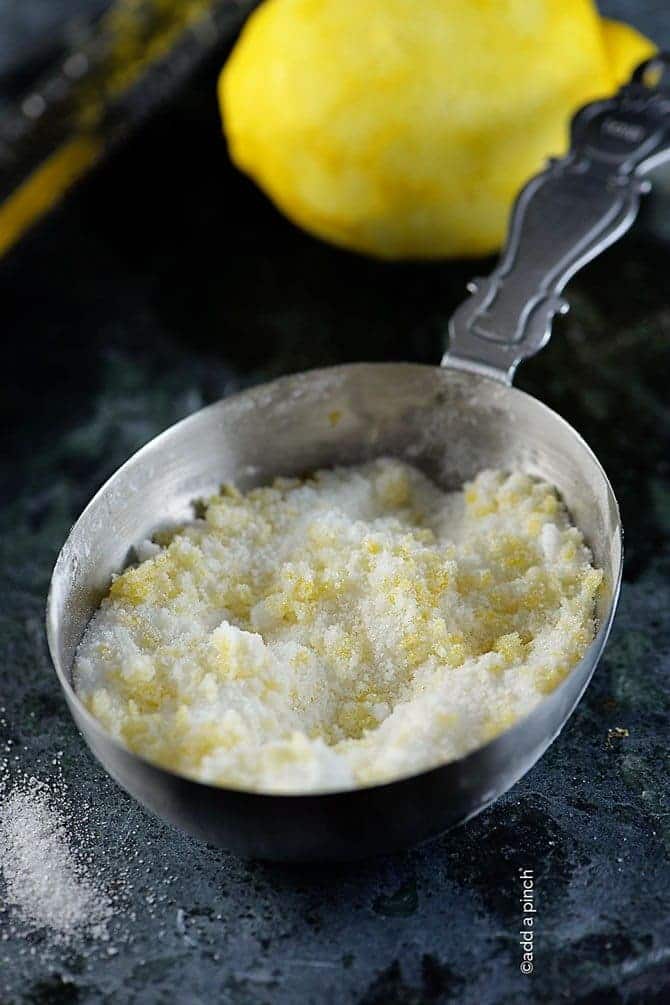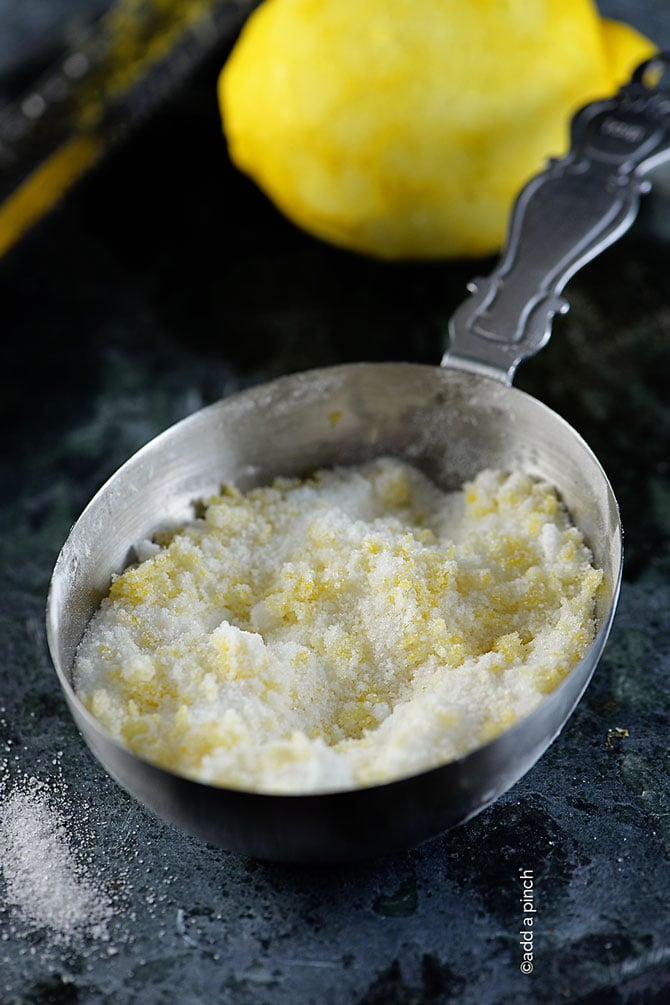 It's great to make ahead for parties or just to elevate a bit of the everyday. I remember one particular Saturday when I was supposed to have a friend over to play and spend the night. I'd looked forward to that Saturday all week long. I'd cleaned my room, which in itself was a major event, I'd planned all the games we would play, and had even pulled out my favorite cassettes for us to listen to over and over and over and over. Unfortunately, that was the same week that my friend came down with strep throat and I felt like my whole life was ruined. Yes, it was definitely a dramatic period in my life. It was also the same time frame of endlessly begging to begin wearing makeup and being able to talk to my friends on the phone during the week.
Speaking of which, Little Buddy and I just had a conversation this past weekend ourselves over how little communication my friends and I had outside of church, school, and extra-curricular activities. I could earn up to 30 minutes a week to talk on the phone on the weekend, but only on the phone that was in the kitchen.
Thankfully, that was the phone with the longest cord – I'm not sure if it originally was the longest or if it had just grown that way since my sister was three years older than me and had already stretched it way past any respectable length during her 30 minutes a week gab-fest! Anyway, Little Buddy loved hearing about long phone cords, time allotments and the names of my pet dinosaurs. Ha!
But, back to the Saturday when my life seemed to take a dramatic nose-dive since my friend wasn't able to come over and listen to Rick Springfield croon to us and drool over my sister's poster of Tom Selleck. On that particular Saturday, Mama surprised me with glasses of lemonade in her fanciest glasses for the two of us.
On the rim of those glasses, she'd added her special touch of lemon sugar and had even pulled out our swirly straws that she swore every time we used them she was going to throw them away because they were such a chore to wash!
I'll never forget that afternoon as we sipped on our fancy lemonade and listened to Rick Springfield together. We even played with makeup a little bit and she showed me that blue eyeshadow really wasn't for me after all.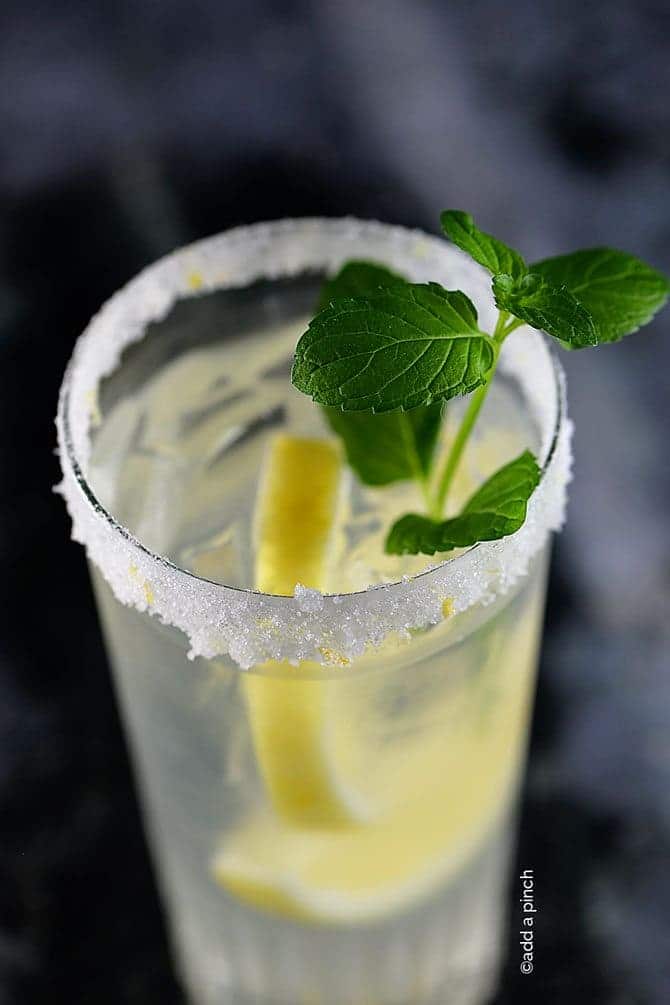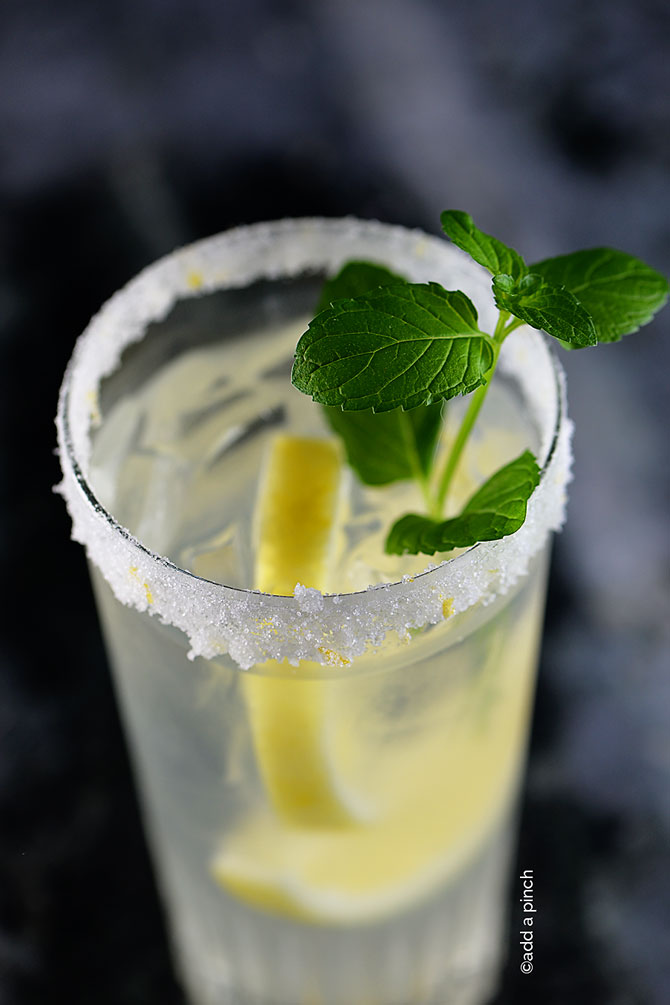 Here's how Mama made her Lemon Sugar recipe.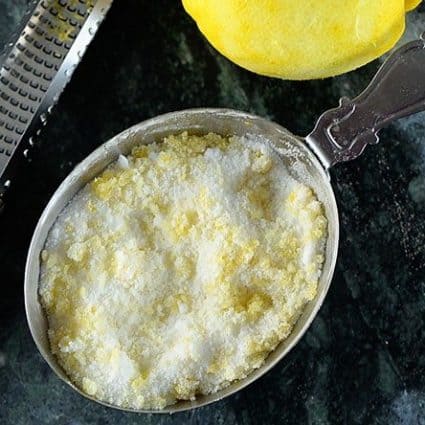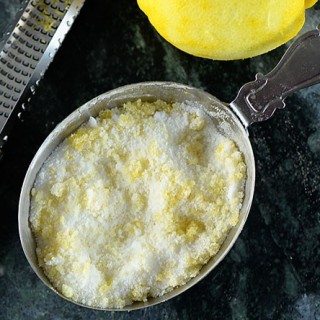 Lemon Sugar Recipe
Making lemon sugar to have on hand is a great trick for so many uses! Perfect for using in homemade lemonade or in baking.
Ingredients
1/2

cup

granulated sugar

2

tablespoons

lemon zest,

1 large lemon
Instructions
Stir together granulated sugar and lemon zest. Store in an airtight container for later use.
Nutrition
Serving:
2
teaspoons
|
Calories:
33
kcal
|
Carbohydrates:
8
g
|
Protein:
0.01
g
|
Fat:
0.03
g
|
Polyunsaturated Fat:
0.001
g
|
Sodium:
0.1
mg
|
Potassium:
2
mg
|
Fiber:
0.1
g
|
Sugar:
8
g
|
Vitamin A:
1
IU
|
Vitamin C:
1
mg
|
Calcium:
1
mg
|
Iron:
0.01
mg
Nutrition information is automatically calculated, so should only be used as an approximation.
Enjoy!
Robyn xo