Jump to Recipe • Print Recipe
Limeade makes a refreshing drink, especially in the summer. Made of limes, sugar, and water, this limeade recipe is a keeper!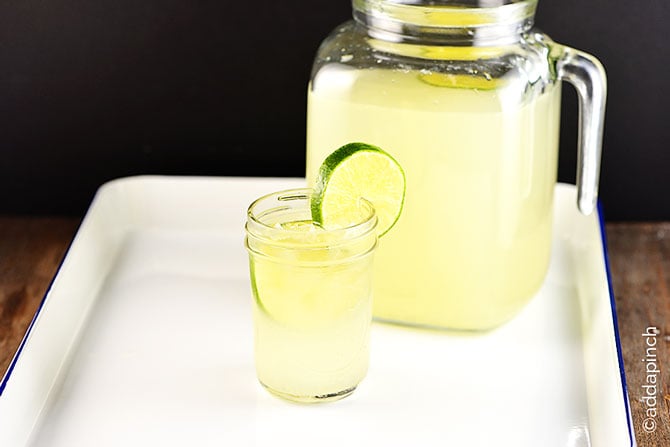 You just can't beat a refreshing citrus drink like fresh lemonade or limeade! Poured over a glass of ice and plop in a slice of lime? Oh my goodness, is it one of the best things ever! Thankfully, it is as simple as can be to make, too!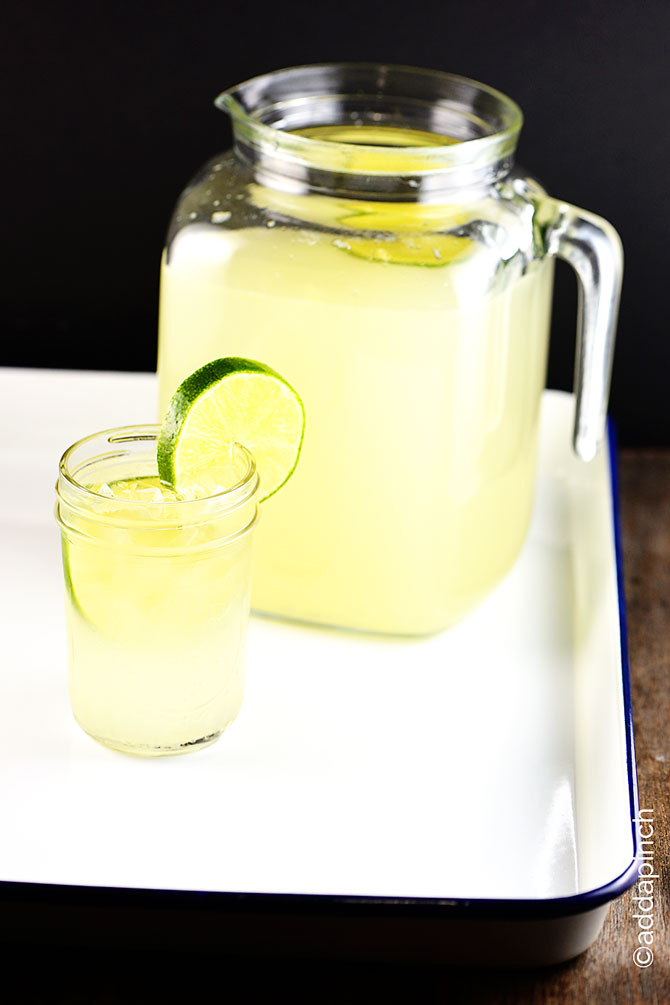 I start by using simple syrup that I either make fresh and allow to cool completely or make the night before and store in the refrigerator. Simple syrup is so easy to make and just keep in an airtight container in the refrigerator for quick uses like this. Once you start making it and keeping it on hand, you'll do your best to have some all the time, especially in the summer!
Then, I add my lime juice. I prefer to use the juice of fresh limes, but if limes aren't in season or are way too expensive, you can easily use bottled lime juice instead. If you use fresh lime juice, I like to make sure I get a little bit of the pulp from the lime into the juice as well. If you don't like pulp in your limeade, you can strain the juice through a fine mesh strainer or cheesecloth to remove it all. I also like to include the zest of one lime into the limeade. I think it kicks up the lime flavor even more.
Here's my limeade recipe. I hope you love it as much as we do!

Limeade Recipe
Author:
Robyn Stone | Add a Pinch
Ingredients
2 cups fresh lime juice or bottled lime juice
1 recipe simple syrup
1 tablespoon lime zest
pinch of salt
cold water
1 lime, sliced (optional)
Instructions
Add lime juice, simple syrup, lime zest, and salt to a gallon pitcher. Fill the pitcher with cold water and stir well until combined. Add lime slices to the pitcher or serve in each glass, if desired.
Serve over ice.
Keep refrigerated.
Enjoy!
Robyn xo