Pear Walnut Bread Recipe
This Pear Walnut Bread reminds me of my Grandmother. I miss her terribly this time of year.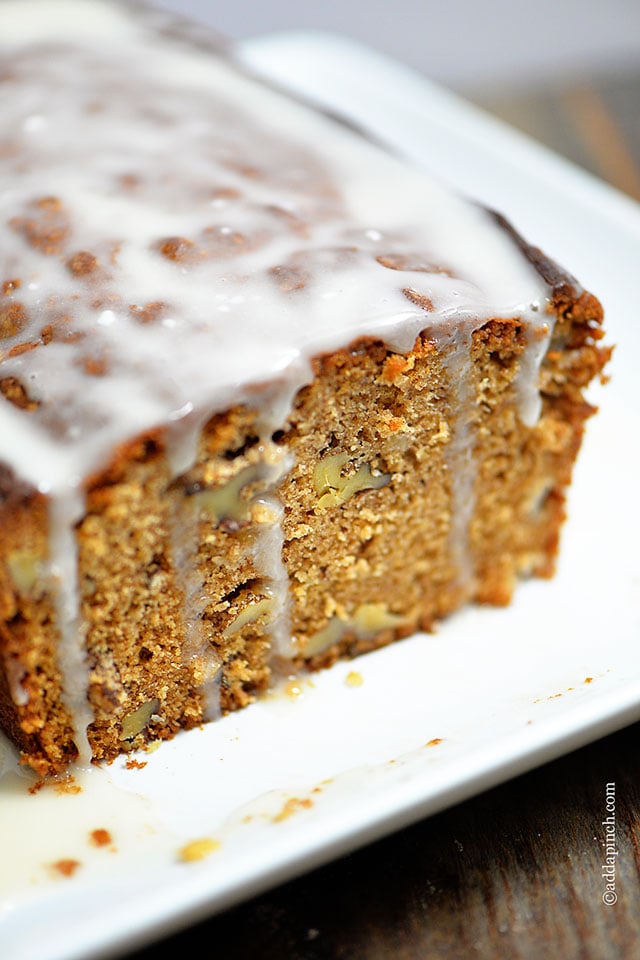 Every fall, my Grandmother's kitchen would smell like what I could only imagine at the time the best bakeries of the world must of smelled like. You see, we lived waaaay out in the country and bakeries just weren't in our neck of the woods. Mrs. Agnes made the very special cakes for celebrations such as weddings or golden anniversaries, but everyday celebrations like birthdays, holidays, and Sunday suppers were met with cakes loving made in our own kitchens. And breads? No one would have ever dreamed of having someone make their own breads other than the standard sandwich breads Grandmother and Mama would pick up for convenience sake more than anything else.
My Grandmother's kitchen was magical and I miss being in it with her.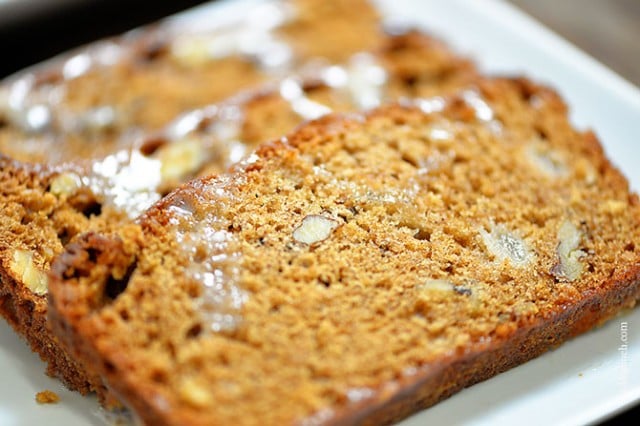 Thankfully, I have this delicious Pear Walnut Bread that is just like a gift from her each time I make it. Filled with bits of fresh, juicy pears, crunchy walnuts, and aromatic spices, it definitely takes me right back to her warm and very inviting home in an instant.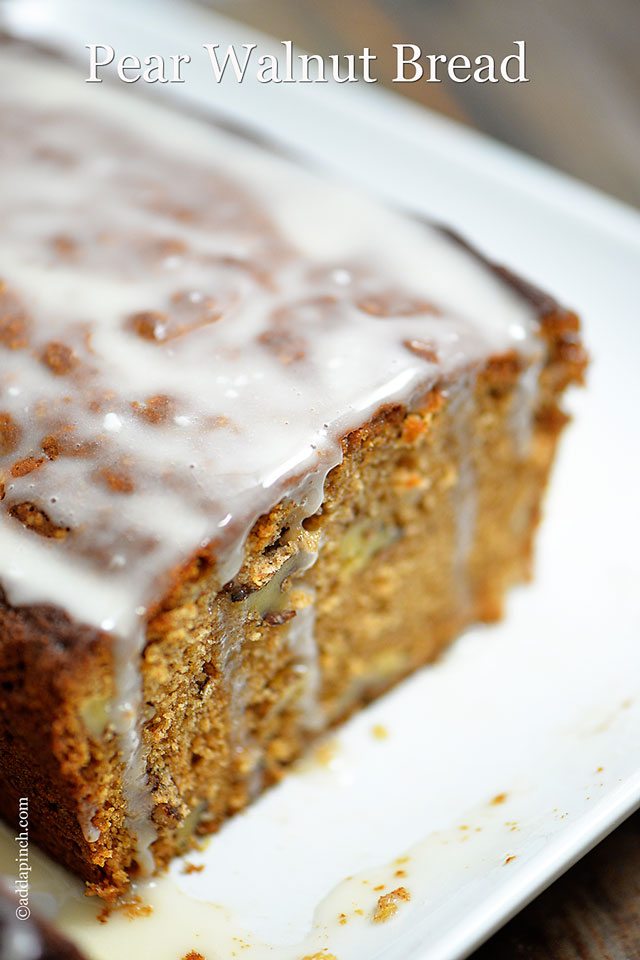 Here's the Pear Walnut Bread recipe I know you'll love, too.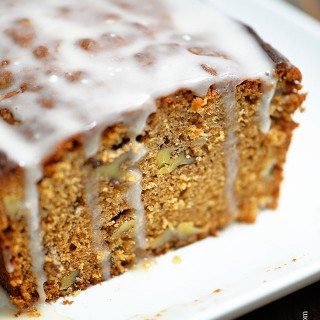 Pear Walnut Bread Recipe
Print
Pin
Rate
Prep Time: 5 minutes
Cook Time: 1 hour
Total Time: 1 hour 5 minutes
Servings: 12
Ingredients
3 cups all-purpose flour
1/2 teaspoon baking powder
1 teaspoon baking soda
1 teaspoon salt
2 teaspoons cinnamon
1/4 teaspoon ginger
3/4 cups vegetable oil
2 cups granulated sugar
3 eggs
2 pears peeled and diced
2 teaspoons vanilla
1 1/2 cups chopped walnuts
Instructions
Preheat oven to 350º F. Spray one large tube or bundt pan or two loaf pans with non-stick baking spray. Set aside.

Whisk together flour, baking powder, baking soda, salt, cinnamon and ginger together in a medium bowl. Set aside.

Cream together vegetable oil, sugar and eggs. Spoon in flour mixture and mix until just combined. Stir in pears, vanilla and walnuts.

Pour into prepared baking pan(s) and bake for 60 minutes, or until skewer or toothpick come out clean when inserted in the center of the bread.

Remove from oven and allow to rest in the pan(s) for about 10 minutes. Turn out and allow to cool completely.
Enjoy!
Robyn xo