As the weather warms up, we begin to invite more friends and family over for spontaneous afternoons to play and enjoy meals together. We seem to always gather around on our back porch, munching on appetizers while finishing up supper on the grill and watching the children run and play in the back yard. It truly is one of my favorite times of the year.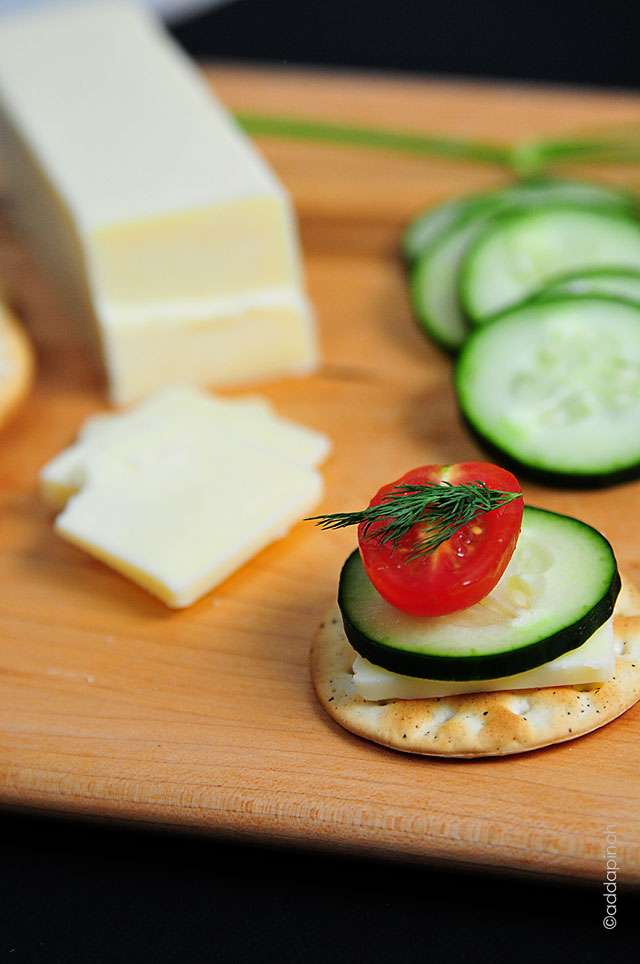 I know that the season between Thanksgiving and New Year's Eve is traditionally the time of year for entertaining, but for us, spring and summer brings more carefree, fun gatherings with friends. No hectic agendas to stress us out, shopping never comes to mind unless it is for fun spring and summer wear, and jeans, t-shirts, and flip flops are the uniform of the season. Just how I like it.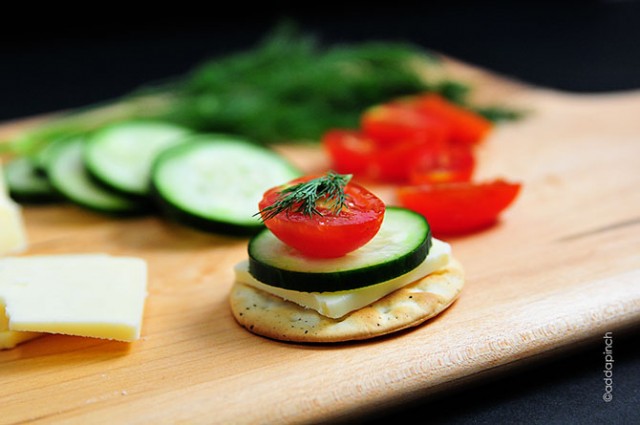 And on those occasions, I love that I always have on hand the makings of delicious appetizers to serve our friends. I skip the high-brow elements and go for items that I know most people love. Because you know, entertaining is certainly not about trying to impress – it's much more about trying to engage. Likewise, we keep the decorations and accessories casual as well. I tend to use wooden boards, enamelware, and plain, unassuming white plates for serving. These simple elements keep the casual feel and let the food shine.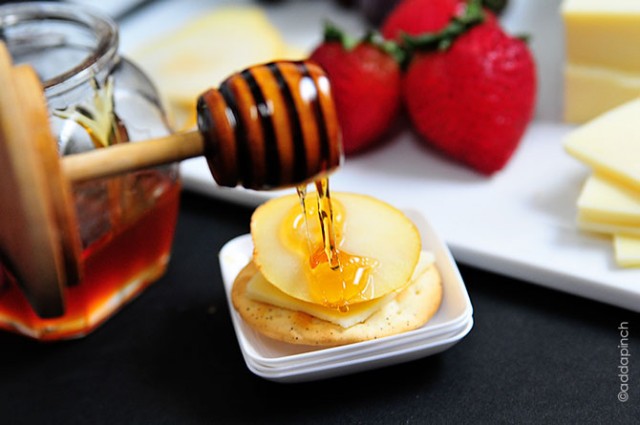 I like to pull together appetizer boards featuring seasonal elements and classics. For these boards, I decided to make two separate boards: one featuring fresh fruits and the other, bright, seasonal vegetables. For the fruit board, I used fresh, beautiful strawberries, grapes, and slices of the juiciest pears possible. For the cheese and crackers, I used the rich, full flavored Cracker Barrel® Aged Reserve Cheddar and a cracked black pepper cracker.
A honey jar on the side is always a plus!
I've discovered that we prefer the smooth, consistent flavor of Cracker Barrel® Aged Reserve Cheddar time and time again. It pairs well with so many foods and brings out the flavors of fresh fruits and vegetables without overpowering them. It really is the perfect complement in my book. And it sure is great to know that I'm serving award-winning cheese that I can find at any grocery store!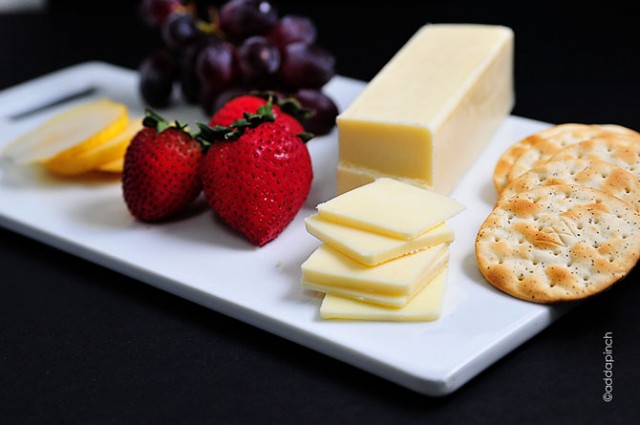 I like to keep the elements of the board simple and not too fussy so that guests enjoy the opportunity to try new combinations. It always seems to be a conversation piece.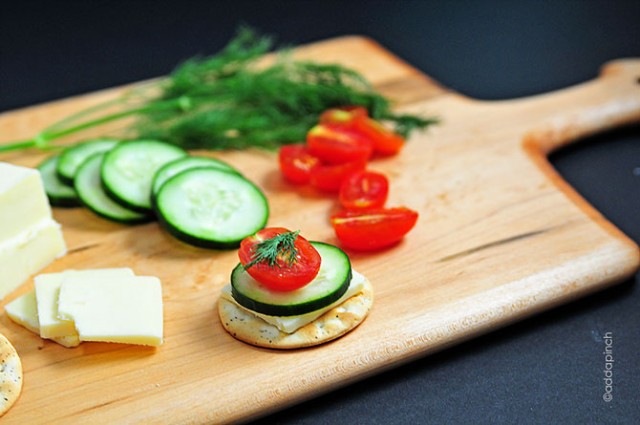 For the vegetable board, again I focused on classic ingredients that I keep on hand–cucumber slices, halved cherry tomatoes, and fresh dill. For the cheese and crackers, I again used Cracker Barrel® Aged Reserve Cheddar and a cracked black pepper cracker. Of course, you can add more elements to each of your boards, but keeping it simple and scrumptious always works! For fun, casual spring entertaining, my biggest recommendation is to keep your refrigerator and pantry stocked with these classic elements for a delicious, gracious gathering.