The time has come for popsicles, ice cream, lemonade, and every thing summer inspired. Well, if the weather would just cooperate that is. But, despite what plans mother nature has in store for us, I still felt like whipping up these Strawberry Lemonade Popsicles this past weekend.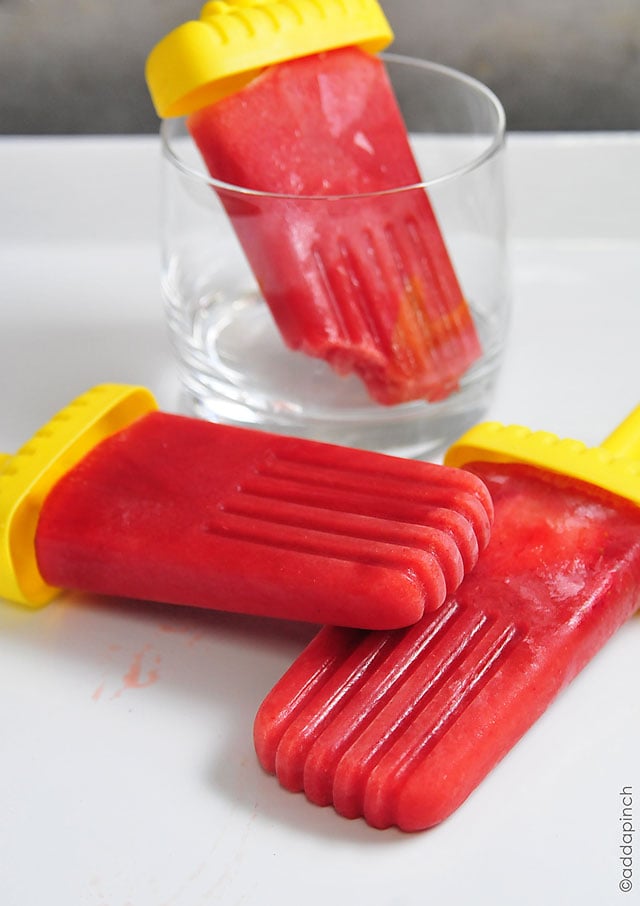 It just felt like the right thing to do.
Little Buddy had wrapped up school for the year, I was in the mood to start celebrating Mother's Day, and there was a promise of sunshine for at least part of the weekend.
It turned out that these Strawberry Lemonade Popsiciles were just what we needed, too.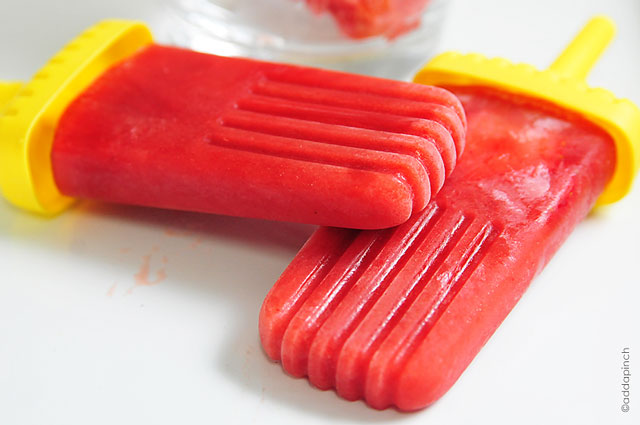 They are so easy to make that it really is hard to call them a recipe.
You see, I just made a batch of my Strawberry Lemonade that I shared the recipe with you a while back and poured it into popsicle holders.
Normally, I just pour popsicles into paper cups and shove a craft stick into them after they've been in the freezer for a little while.
That's how my Grandmother always made popsicles for us during the summer and to me, that's the way they look the best.
However, my sweet Little Buddy was so excited to give me a set of popsicle holders at the end of last summer and I'd only used them a few times before popsicle weather was done and gone. So, I knew I'd better get those babies out and use them all summer long this year.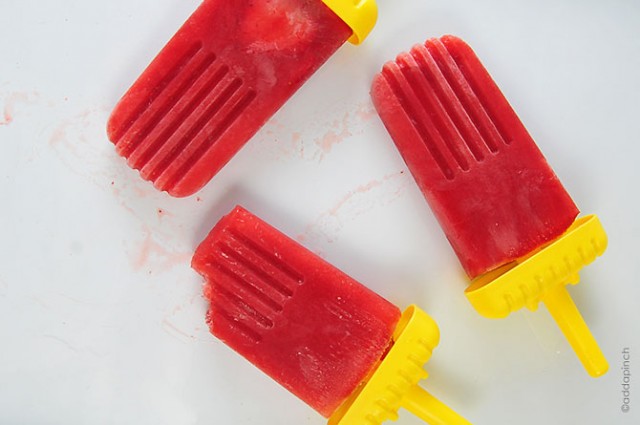 Be ready for these babies to disappear quickly. They are scrumptious and practically scream SUMMER!
Here's my Strawberry Lemonade Popsicles recipe.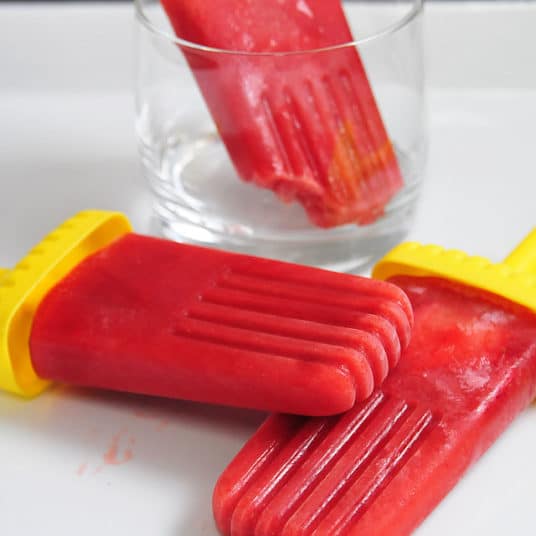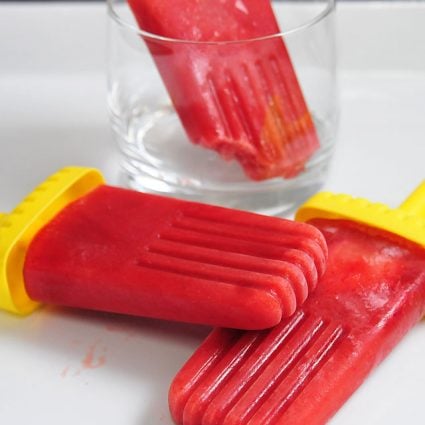 Strawberry Lemonade Popsicles Recipe
Strawberry Lemonade Popsicles are the perfect summertime treat. Get this easy and delicious recipe.
Instructions
Pour ingredients into blender and blend until smooth. Taste and adjust by adding more strawberry syrup for sweetness or lemonade for tartness.

Divide into individual popsicle containers or paper cups.

Freeze until completely set.
Nutrition information is automatically calculated, so should only be used as an approximation.
Enjoy!
Robyn xo