Jump to Recipe • Print Recipe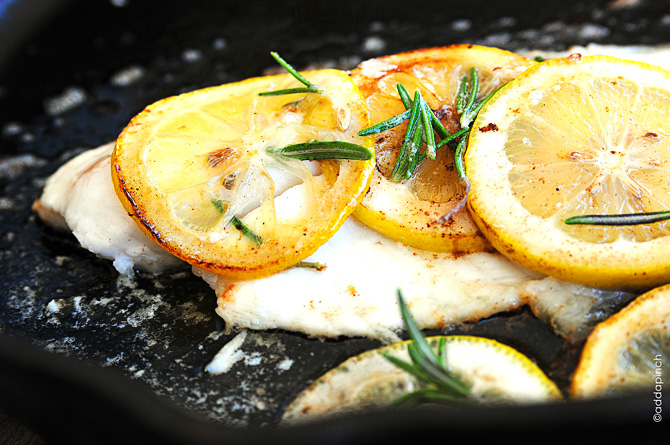 I made this for lunch yesterday and I think I heard angels singing. Tender, flaky pan-seared Tilapia with Browned Butter and Lemon Sauce topped with a few sprigs of rosemary by far beats my normal throw-together lunch – or supper many nights. In about 12 minutes, from start-to-finish, I had one of the most delicious lunches I have had in a very long time.
Bright and flavorful from the lemon and rosemary and rich from the browned butter, this tilapia is a dish that you can't help but love.
But 12 minutes or less? Seriously – who wouldn't simply adore that?
Knowing that this would be a quick-cook meal, I tossed a few spears of asparagus into the skillet with my tilapia as it seared. They finished at the same time, although the asparagus still had a bit of a bite to it – just the way I like it. I spooned the same sauce on top of the asparagus.
It is heavenly. Heavenly.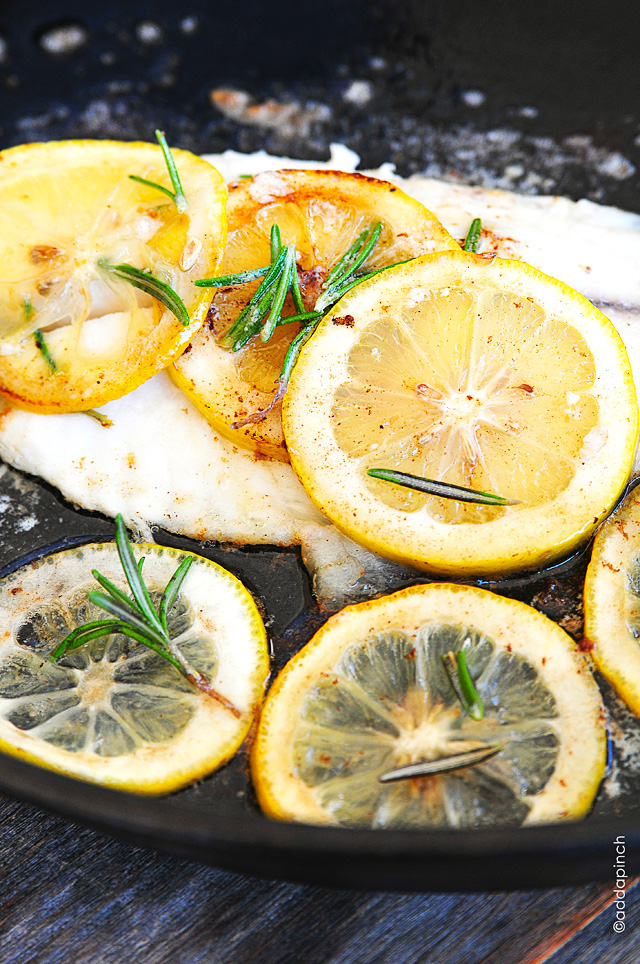 Here's my recipe for pan-seared Tilapia with Browned Butter and Lemon Sauce. If you like a mild fish, then this is for you.
Tilapia with Browned Butter and Lemon Sauce Recipe
Tilapia with Browned Butter and Lemon Sauce makes a delicious, quick-fix meal for lunch or supper. Ready in 12 minutes or less.
Author:
Robyn Stone | Add a Pinch
Ingredients
olive oil
4 Tilapia filets, thawed
4 tablespoons butter
2 lemons, sliced thinly
3 sprigs fresh rosemary
Instructions
Drizzle olive oil into a skillet over medium-high heat. Add tilapia filets, butter, and lemon slices. Turn fish filets carefully after 4-5 minutes of cooking. Place lemon slices on top of tilapia filets and sprinkle with rosemary sprigs. Cook an additional 4-5 minutes. Remove fish from skillet and spoon browned butter and lemon sauce on top.
Enjoy!
Here a few other light fish recipes that I think you might enjoy.
Grilled Halibut with Peach Pepper Salsa from Cooking Light
Herb Stuffed Salmon from Leite's Culinaria
Harry & David's Charred Pineapple Salmon from Reluctant Entertainer