This Honey Soy Chicken recipe makes for a delicious, quick meal that you can easily toss together for a busy weeknight supper while still elegant enough for the weekend. Don't you love recipes like that? I know I sure do!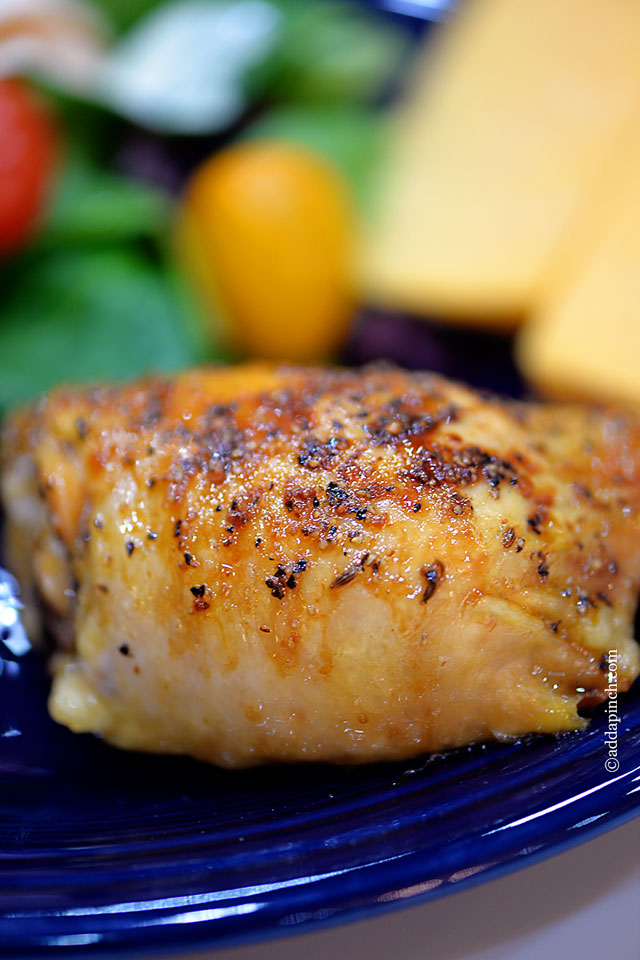 The recipe is very similar to my Honey Soy Pork Tenderloin recipe that you can prepare in the slow cooker. That is one of our favorites as well and we'll alternate which one we have.

For my honey soy chicken, I prefer to use chicken that still has the bone in and skin, especially if I'm cooking it in the oven. Having the skin still on the chicken leaves a crispy, delicious crunch to the chicken that is missing with when the skin has been removed. However, if you would like to use your slow cooker or if you are watching your fat intake, you may prefer to use skinless instead. That is totally up to you.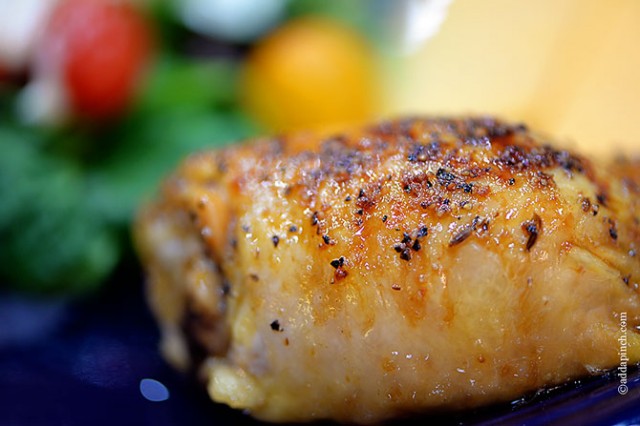 Here's my recipe for Honey Soy Chicken. I think you are going to love it!

Honey Soy Chicken Recipe
Honey Soy Chicken makes a delicious, quick-fix weeknight meal and is still elegant enough for weekend entertaining. Get this honey soy chicken recipe that is sure to become a favorite.
Author:
Robyn Stone | Add a Pinch
Ingredients
6-8 chicken thighs, breasts, quarters, or legs
¼ cup olive oil
¼ cup soy sauce
½ cup honey
3 tablespoons Montreal Steak Seasoning
2 cloves minced garlic or ½ teaspoon garlic powder
pinch ground ginger
pinch red pepper flakes (optional for heat)
Instructions
Preheat oven to 375º F. Place chicken onto a rimmed baking sheet pan. Drizzle chicken with olive oil and salt and pepper. Bake for 20 minutes.
While chicken is baking, mix together remaining ingredients for honey soy marinade.
Brush chicken with honey soy marinade and return to oven for about 5 more minutes, or until chicken registers 165º F when checked with an internal temperature probe. Remove from oven and serve warm.