Chocolate ice cream is one of those classic favorite ice cream flavors. This no churn ice cream recipe gives you that rich, chocolate ice cream flavor without an ice cream maker!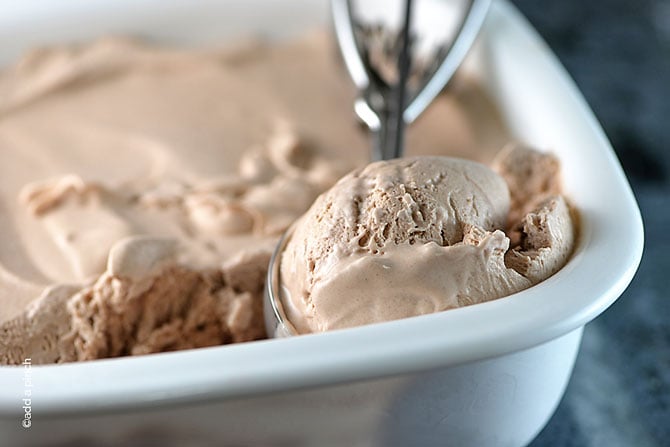 I'm still on the kick of making no churn ice cream at my house. It's just too easy not to be really. I experimented adding chocolate to my basic vanilla no churn ice cream recipe and finally have the proportions exactly where we love them. And you know what? There's this fast food restaurant that is sorta famous for their chocolate ice cream/ milkshake kind of treat that these taste just like. Seriously. We had to go by there and get one after we made this just to be certain and dog gone it, it does!
This chocolate ice cream recipe really has everything going for it in book, too.
it doesn't use an ice cream maker
it tastes like that really famous ice creamy-y drink that we love
it only uses three ingredients – YES! Three!
it couldn't be easier to make if I tried
See why I love this recipe so much? Also, if you'd like, you can always add other mix-ins to this basic ice cream. Cookies, candies, almonds, swirls of fudge, you name it. I'll be sure to share some of our favorite combinations throughout the summer!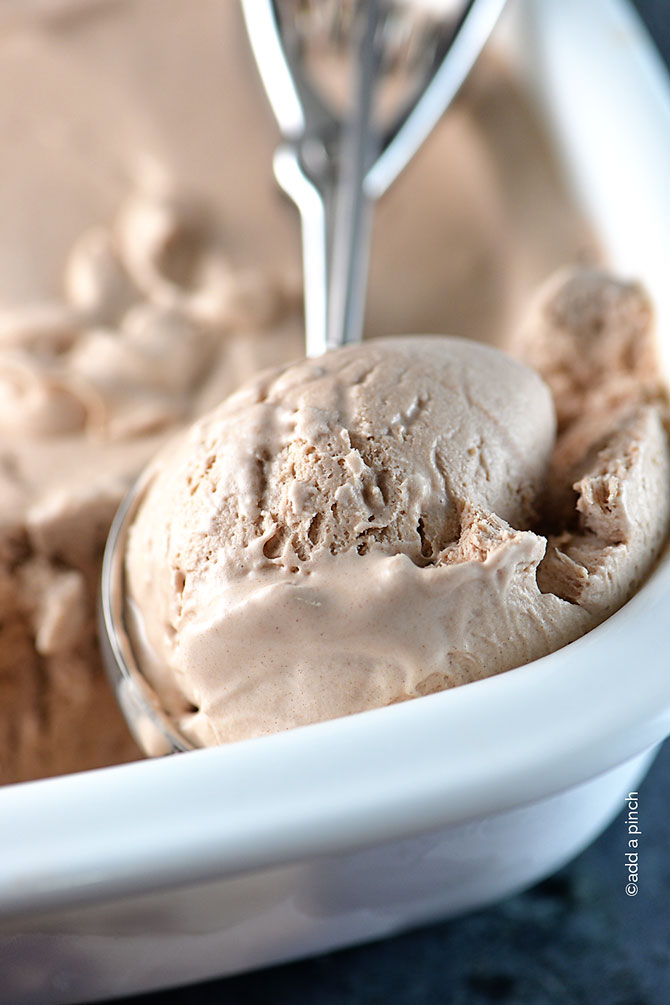 Here's my No Churn Chocolate Ice Cream recipe. You are going to love it!

No Churn Chocolate Ice Cream Recipe
Chocolate ice cream is one of those classic favorite ice cream flavors. This no churn chocolate ice cream recipe makes a perfect ice cream without a maker!
Author:
Robyn Stone | Add a Pinch
Ingredients
2 cups (16-ounces) heavy whipping cream
1 (14-ounce) can sweetened condensed milk
1 cup Hershey's chocolate syrup
Instructions
Whip whipping cream until stiff peaks form, about three minutes. Pour in condensed milk and chocolate syrup and gently fold into whipped cream until well combined. Pour into a freezer safe container and store in the freezer until the chocolate ice cream firms.
Enjoy!
Robyn xo