Fudge Brownies Recipe
Fudge brownies are a favorite chocolate dessert and this recipe makes decadent, scrumptious fudge brownies from scratch.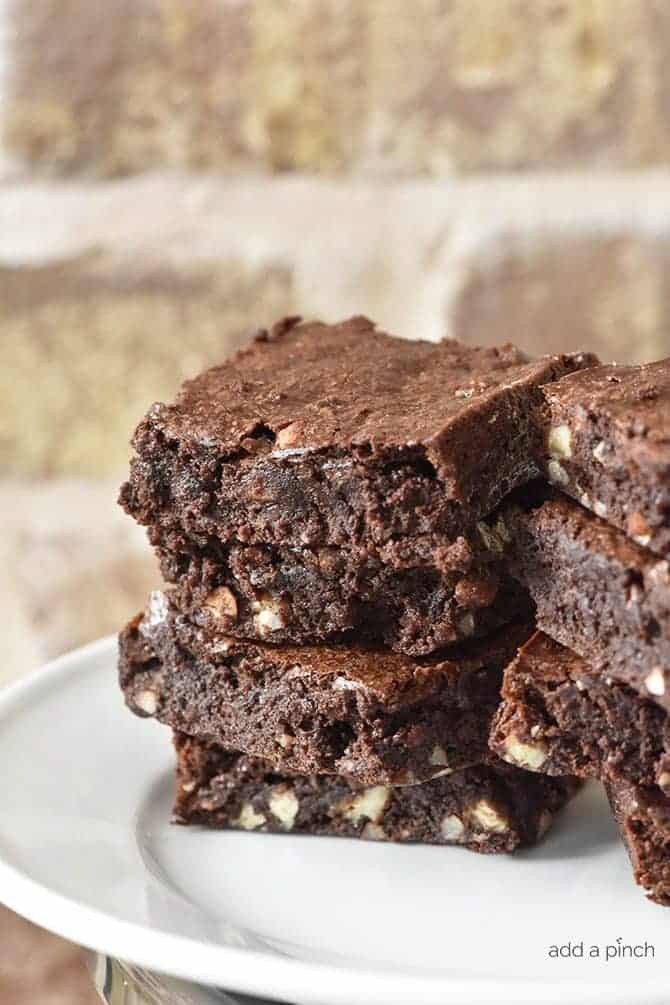 Fudge brownies instantly bring a sense of home and comfort for me. For years, I thought the only kind of brownies you could make came out of a box and there is absolutely nothing wrong with that. They are dependable, quick, and so very simple. But, then, I discovered how simple and rewarding it is to make my very own brownies from scratch that I haven't turned back.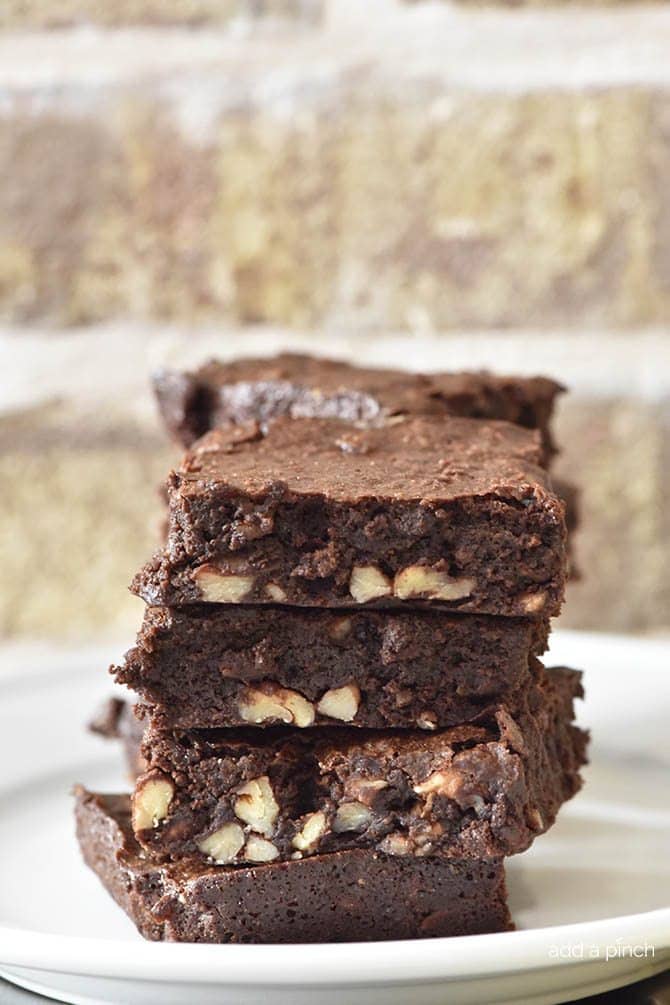 I've played around with so many ways of making brownies in search of the exact ratios of each ingredient to make the perfect fudge brownie for my family. We had a few requirements – crisp around the edges, but chewy on the inside, rich chocolate flavor that makes you instantly crave a large glass of ice cold milk or a hot cup of coffee.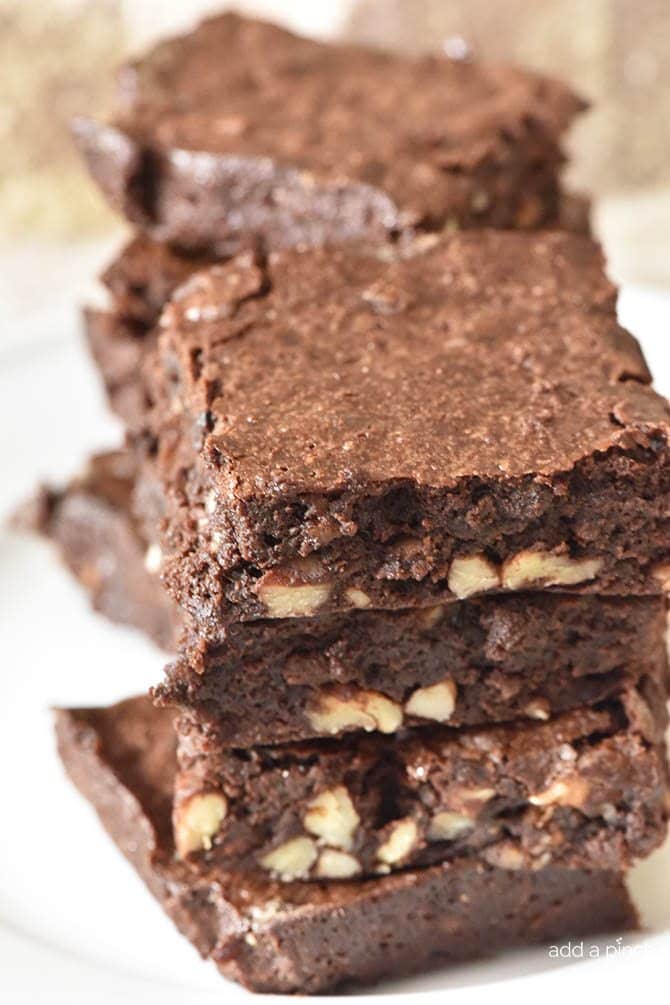 I included the fudge brownie mix recipe that you can give to friends in my week of handmade gift ideas last week, but I knew I wanted to give you the whole recipe so you could easily make them yourselves!
And so now, I have to share these fudge brownies with you!
Grab your milk or coffee and let's bake these babies!
Here's my Fudge Brownies Recipe! I hope you love 'em!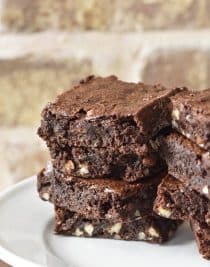 Fudge Brownies Recipe
Total Time 40 minutes
Prep Time 10 minutes
Cook Time 30 minutes
Fudge brownies are a favorite chocolate dessert and this recipe makes decadent, scrumptious fudge brownies from scratch.
Ingredients
1/2 cup butter
1/2 cup unsweetened cocoa powder
1/4 teaspoon espresso powder
1/2 teaspoon kosher salt
1/2 cup brown sugar
1/2 cup granulated sugar
1/4 cup all-purpose flour
2 eggs
1 teaspoon vanilla
1 cup chopped pecans or walnuts optional
Directions
Preheat oven to 350º F. Butter an 8-inch square baking pan and set aside.

Melt butter in a large saucepan over low heat. Stir in cocoa powder, espresso powder, and salt until well combined. Remove from heat.

Stir in both sugars and then the flour. Add eggs, one at a time, mixing until just blended. Stir in vanilla and nuts, if using. Pour into prepared baking pan.

Bake 30 minutes or until center of brownies no longer moves when the baking pan is moved or a toothpick inserted in the center comes out with some brownie clinging to it but not liquid.

Remove from the oven and allow to cool in the pan for about 20-30 minutes before slicing. Cut the brownies as they are still warm and serve immediately or store in an airtight container for up to one week.
All images and text © Robyn Stone for Add a Pinch
Enjoy!
Robyn xo

From the Add a Pinch recipe archives. Originally published 2012.