Jump to Recipe • Print Recipe
Chocolate Covered Strawberries. What is there not to love about them? They make such elegant little additions to any party or when entertaining and they couldn't be any easier to make if you tried! I guess that's why I make chocolate covered strawberries as often as possible!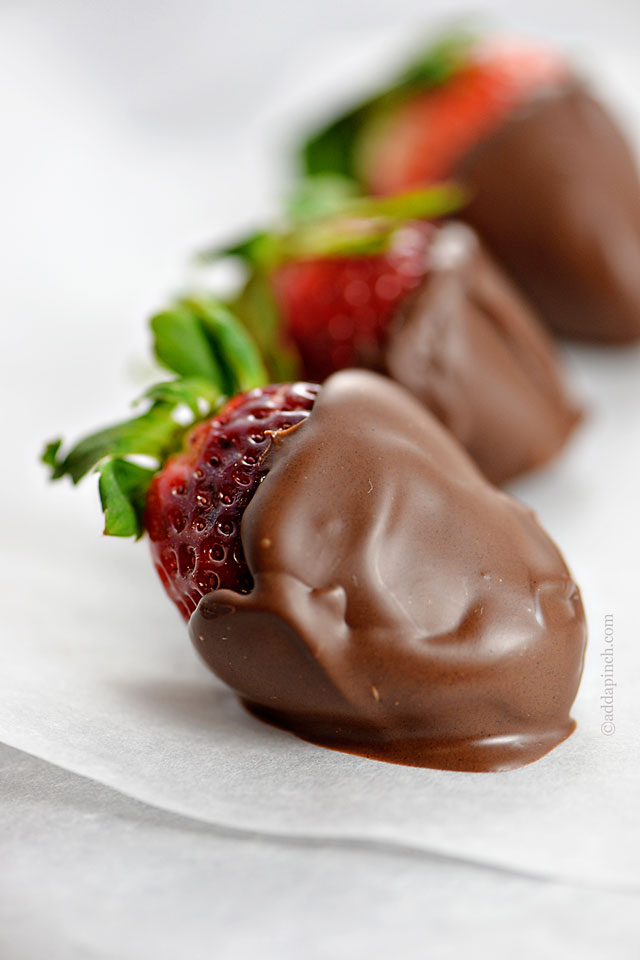 For my chocolate covered strawberries, I like to use absolutely the best tasting, juiciest, most delicious strawberries. It makes all the difference in the final result to me.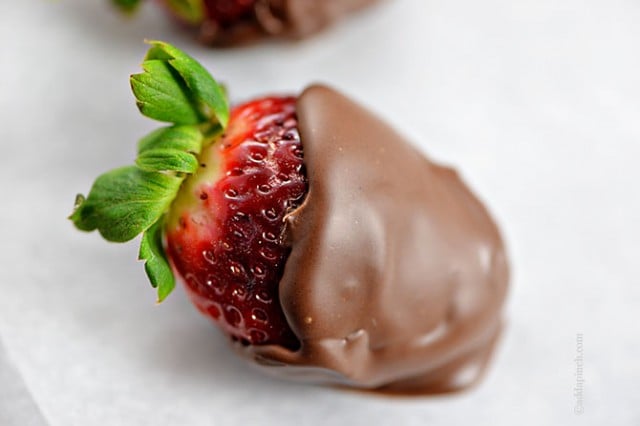 If you are only making a few chocolate covered strawberries to enjoy or for a small party, you can simply use the microwave or cooktop for melting your chocolate for dipping the strawberries. But, if you are making a large quantity, I recommend using a fondue pot to make it easier on yourself. The fondue pot keeps the chocolate at the perfect temperature for dipping the strawberries so that you aren't constantly heating and reheating the chocolate as you work. Game changer for a routine chocolate dipper like me. Ha!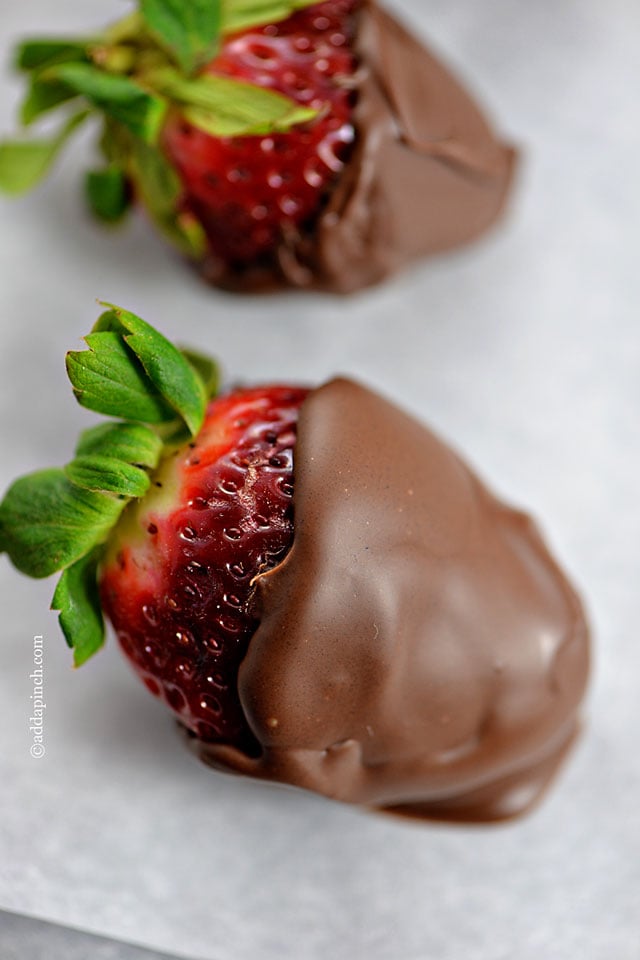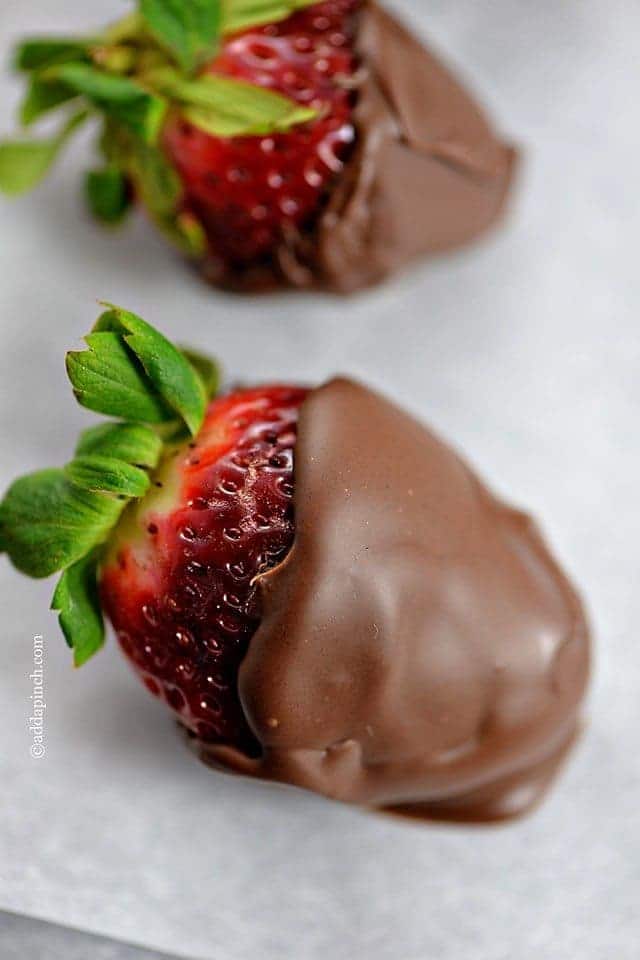 Here's my Chocolate Covered Strawberries recipe. I know you'll love them!

Chocolate Covered Strawberries Recipe
Chocolate Covered Strawberries are an easy, elegant treat when entertaining. Get this simple recipe for chocolate covered strawberries you can make at home.
Author:
Robyn Stone | Add a Pinch
Ingredients
1 pint fresh strawberries
1 cup milk or dark chocolate chips
2 teaspoons coconut oil
Instructions
Line a rimmed baking sheet with parchment paper and set aside. Dry strawberries well with paper towels to make sure chocolate adheres perfectly.
Heat chocolate chips and coconut oil in microwave safe bowl for 2 minutes on 50%. Stir until smooth. Dip each strawberry into the melted chocolate, making sure the strawberry is covered almost to the stem. Place chocolate covered strawberry onto parchment lined baking sheet and place into the freezer for at least 15 minutes to set. Store in the refrigerator for up to 2 days. Store in an airtight container in the freezer for up to 3 months.
Notes
For a large quantity, melt chocolate and coconut oil to an electric fondue pot, stirring until smooth. Keep chocolate warm while dipping all strawberries. Follow remaining directions for storing.
Enjoy!
Robyn xo